Deb to showcase innovative hand hygiene programme during IPS conference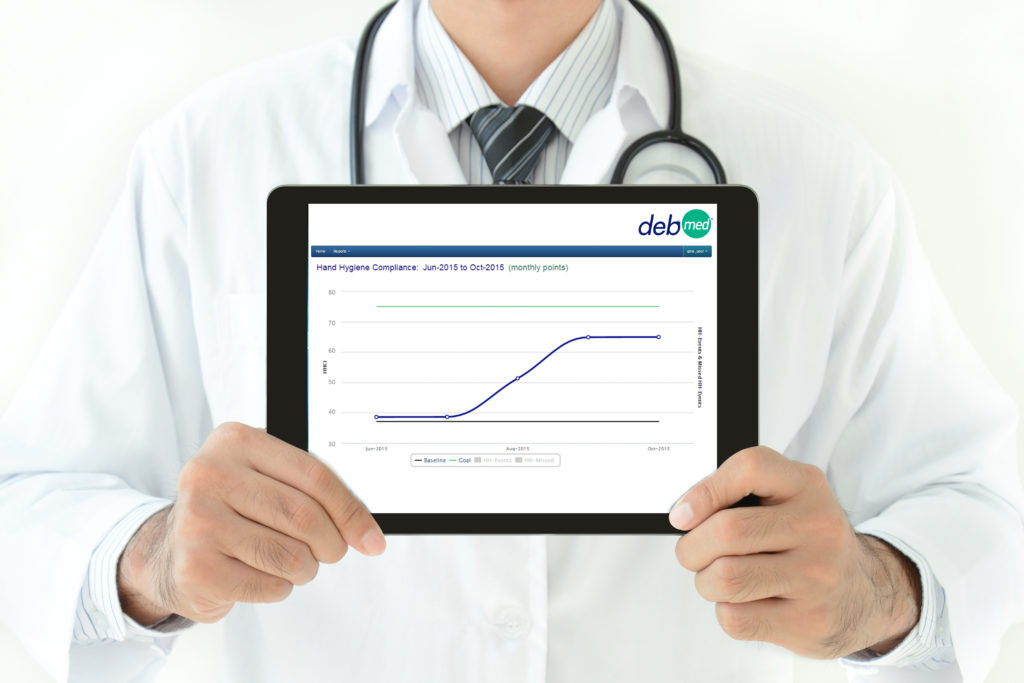 Deb, the hand hygiene and skin care specialist, is getting ready to showcase its hand hygiene innovation at this year's Infection Prevention Society (IPS) annual conference, the largest infection prevention and control exhibition in the UK.
Taking place from Sunday 30 September to Tuesday 2 October at the Scottish Event Campus Centre, Glasgow, Deb will be exhibiting on stand number 140 and will be introducing its DebMed® Programme to visitors, a unique, integrated hand hygiene compliance and skin care programme that is customised to each Healthcare environment.
Visitors will have the chance to find out more about the programme, which incorporates Deb's ground-breaking GMS™ system to electronically monitor soap and sanitiser dispensers and capture hand hygiene events.
The DebMed® system can be tailored for any Healthcare environment and ensures that the right products are available where and when they are needed. It is the only research-based, badge-free system that captures all hand hygiene events based on the World Health Organisation's (WHO's) 5-Moments of Hand Hygiene standard and is proven to deliver a true compliance rate.
The 5 key moments for hand hygiene, which recommends when a staff member should wash their hands, includes:
Before touching a patient,
Before clean/aseptic procedures,
After body fluid exposure/risk,
After touching a patient, and
After touching patient surroundings.
Paul Jakeway, Marketing Director at Deb, said: "The IPS conference presents an ideal opportunity to highlight the current industry challenges, our solution to effectively capture hand hygiene events, and speak to visitors about how their hand hygiene provision could look.
"We have recently submitted evidence to Parliament outlining the need for improvement when it comes to antimicrobial resistance and the role that hand hygiene can play. We're looking forward to sharing our plans with visitors and the steps that Deb is taking to ensure electronic monitoring systems are implemented in Healthcare settings."
During the IPS conference, Dr John Hines, Research and Development Director at Deb, will be hosting a seminar on the future of hand hygiene in the digital age. The team will also be giving out samples and goody bags to visitors to the stand.
---
For more information, please visit: www.debgroup.com