NHS Digital announce first ever CISO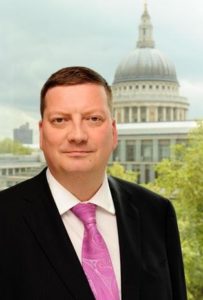 Robert Coles, the former head of security group GlaxoSmithKline, has been announced as Chief Information Security Officer of NHS digital.
Mr Coles will be in charge of the NHS's cyber security strategy – both in preventative measures and in organising responses to cyber-attacks. Mr Coles has over 30 years' experience in cyber security and, prior to joining NHS digital, served as CISO at GaxoSmithKline and also worked in similar positions at the National Grid and Merryl Lynch.
The appointment is the result of a post-mortem review from the National Audit Office following the WannaCry cyber-attacks of 2017, in which it was recommended that a CISO be hired to increase levels of 'Accountability and skills' within NHS cyber security.
The report stated that the role would help to widen the NHS's approach and increase levels of standardization. Deputy NHS Digital Chief, Robert Shaw, believes that Mr Coles will do just that, stating "Bringing Robert on board allows NHS Digital to continue to strengthen our relationship with the wider health and care sector by ensuring we have the best expertise to protect them from cyber security threats."
The appointment comes with a new wave of cyber investment from NHS digital, with £21 million already having been 'reprioritised' from the personalized health and care 2020 programme. In addition to this, £150 million has been identified to aid infrastructure developments for multiple NHS trusts.