Ethicon showcases product portfolio in UK & Ireland hospital tour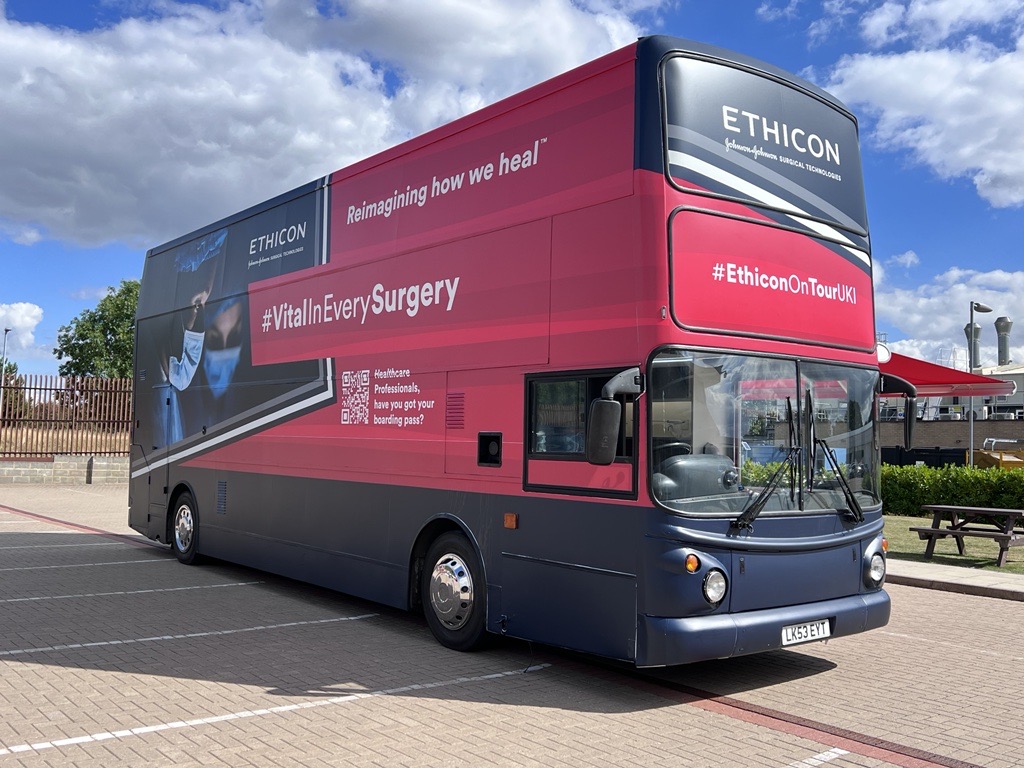 Ethicon, the Surgical Technologies Company of Johnson & Johnson MedTech, has launched its first-ever roadshow across the UK & Ireland, including a showcase that demonstrates the role of digital innovation in supporting the NHS to tackle the backlog of patients waiting for treatment.
---
Ethicon is committed in its mission to support healthcare systems to treat more patients and provide better experiences and outcomes, especially as recent announcements from the Department for Health and Social Care show how important digital transformation of the healthcare system is, with £2 billion earmarked from the spending review to help digitise the NHS and social care sector.
The Ethicon roadshow began in September and runs until early December. It is a unique opportunity for clinical and non-clinical healthcare professionals to speak to representatives and industry experts about how driving digital transformation is pivotal in this mission, outlining the importance of Ethicon's Surgical Simulation Strategy and Services & Solutions offering which gives surgeons additional information to support their clinical decision-making.
The products being showcased on the tour bus cover specialties including Colorectal, Gynaecology, Thoracic, and Bariatric. Ethicon's digital offering has the potential to drive the next surgical revolution, bringing together the value of Next Generation Robotics and Instrumentation, Advanced Imaging, and AI-powered Digital Solutions.
Learn more about Ethicon and its product portfolio here.
"We're focused on creating a differentiated digital ecosystem including working in partnership with our dedicated account management team to support a successful implementation, data insights, and best practice sharing," said Jenny Nagy, Ethicon's General Manager in Great Britain. She continued to highlight the value the company sees in this collaboration:
"Our Ethicon roadshow will give customers the opportunity to discuss innovation in healthcare and witness our innovations first-hand with our product demos hosted on the bus. Our mission may have been accelerated by the pandemic, but we're keen to connect with our customers in-person to demonstrate the value we place on working together to advance the use of technology in tackling the biggest healthcare challenges."
The Ethicon tour bus is also hosting:
Science of Energy Training
Surgical Simulation Suite
Product Training Innovation Workshops
New Product Innovations
Clinical and non-clinical healthcare professionals can register their interest in attending and booking a slot at their chosen hospital location here.
---
This is a sponsored article.