Experts call for renewed focus on patient hygiene to stem tide of healthcare infections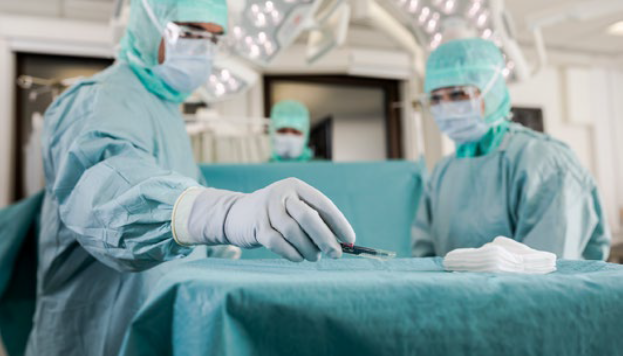 An infection prevention expert panel initiated and funded by medical solution company Mölnlycke have called for a renewed focus on patient hygiene in their new Clinical Consensus Statement.
---
The Healthy skin, safe patients: The value of patient hygiene Clinical Consensus Statement, published Monday 12/12/2022, outlines five statements agreed by leading UK infection prevention experts to support greater uptake of best practice solutions and protocols in reducing the risk of healthcare-associated acquired infections (HCAIs).
In England, 300,000 patients per year acquire an infection while in hospital, costing the NHS £1 billion annually. Despite this, hygiene protocols across UK hospitals remain inconsistent and have been de-prioritised since the Covid-19 pandemic began. Experts are calling for a standardised approach to patient hygiene, to minimise the prevalence of hospital infections, and stop potentially devastating outcomes for patients, their families and healthcare teams.
The Consensus Statement defines five key statements, which illustrate the importance of patient hygiene, skin integrity and benefits of patient bathing with a four per cent chlorhexidine gluconate solution (CHG) as an efficacious preventative tool against HCAIs. These statements, agreed upon by the expert panel, demonstrate the value of effective hygiene practices for the NHS and aiding patients in their recovery.
---
In full, the statements are:
Patient hygiene is more than a discretionary process; it is a fundamental element of basic care and must be seen as an essential, evidence-based infection prevention and control protocol.
Healthcare-associated infections-associated pathogens on a patient's skin can pose a considerable risk to their healthy recovery, before and after surgical procedures.
The promotion of skin integrity carries importance in infection prevention and helps eliminate new portals of entry for pathogens.
A consistent approach to CHG bathing should be considered best practice for high-risk surgical procedures as part of an surgical site infection (SSI) preventative bundle to reduce the risk of infection.
Consistent use of CHG bathing is effective in improving patient outcomes and provides added value for the NHS.
---
Experts contributing to the Consensus Statement raised concerns over inconsistent surveillance, with gaps in data and evidence. They recognised that without a lack of consistent and high-quality SSI surveillance practices, barriers to progressing patient hygiene guidelines will persist. The panel also called for a greater emphasis towards educating healthcare staff and patients about the importance of skin hygiene protocols which act as effective antiseptic cleaners and keep skin healthy and moisturised.
Moreover, the panel acknowledged that the national and multi-regional guidance does not provide a strong steer on the types of hygiene practices that should be taken. Without rigorous hygiene practices, there is a heightened risk for infections during a patient's surgical recovery, which can cause lengthy hospital stays due to significant physical or psychological disability. The average stay for an SSI in the UK is 11 days, with the NHS often burdened by litigation measures made by patients.
Commenting on the Consensus Statement, Global Medical Director-Antiseptics, Gloves, ORS at Mölnlycke, Dr Tod Brindle, said: "As a company, Mölnlycke has a responsibility to help empower healthcare providers and organisations with the tools they need to prevent HCAIs. This not only comes from the provision of the products that we manufacture, but also through our dedication to education in hospitals, clinical support, and our work with compliance monitoring.
"Our new clinical consensus statement, informed by leading experts from across the UK infection prevention landscape, is the latest chapter in this journey. It demonstrates consensus on the value of high-quality hygiene practice and the crucial role that it plays during a patient's hospital stay. I and everyone at Mölnlycke hope that the 'Healthy skin, safe patients: the value of patient hygiene' report can act as the start of a conversation on this important and often overlooked area of clinical care."
CHG daily bathing has been highlighted as playing a vital role in a hygiene bundle, as an effective tool in improving patient outcomes and providing added value for the NHS. With the heightened risk of HCAIs since the pandemic, the UK owes it to its patients to drive a change in hygiene practices that can ultimately protect them from preventable illnesses.