Royal Cornwall Hospitals NHS Trust purchases Mistral-Air® Warming Systems from CMS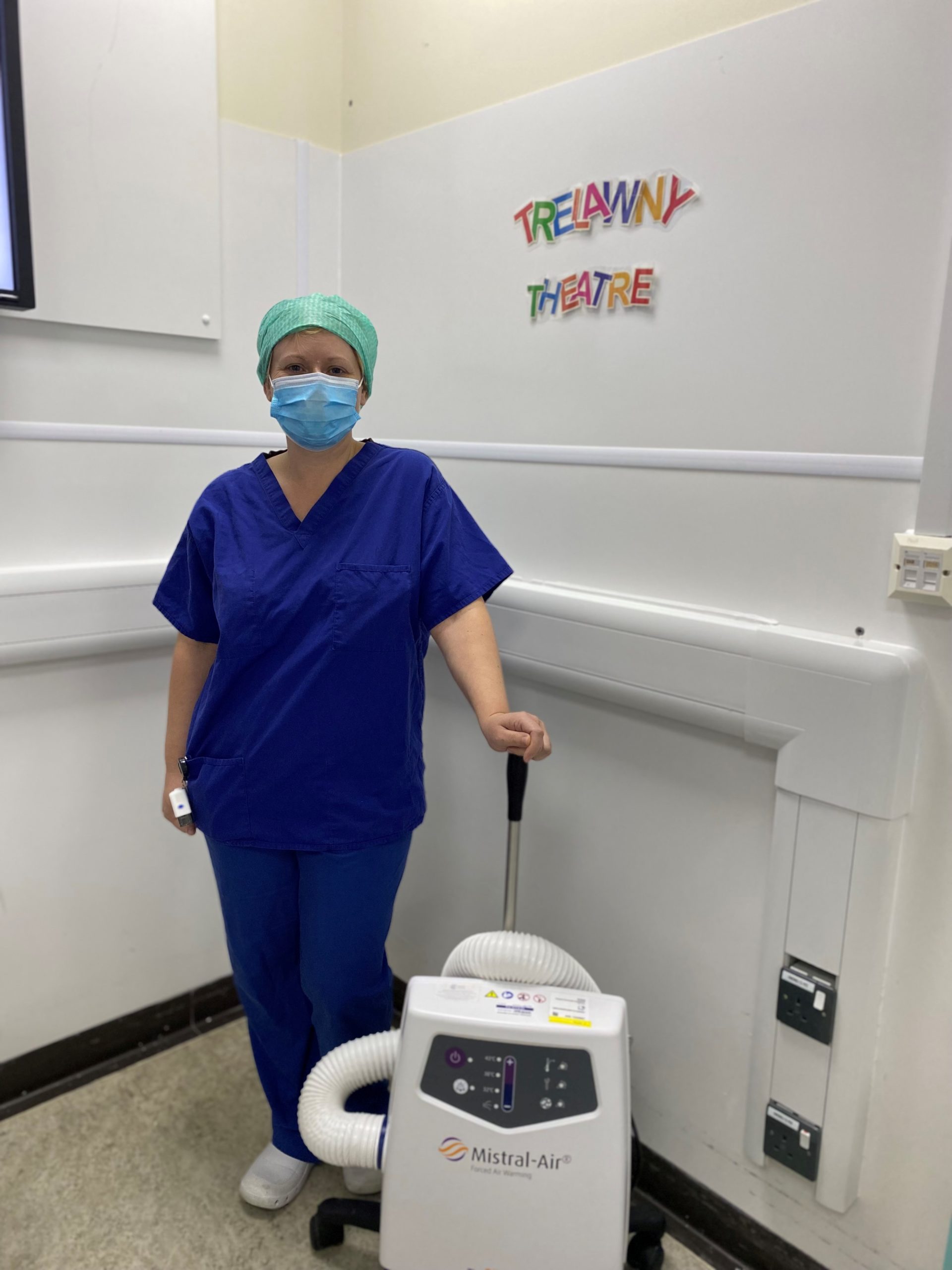 Royal Cornwall Hospitals NHS Trust (RCHT) has converted to using the Mistral-Air® Forced Air Warming systems and blankets from Central Medical Supplies (CMS), for use across hospitals in the Trust.
---
CMS has extensive knowledge and expertise in providing hospitals with patient warming products and is the sole UK distributor for The Surgical Company, which manufacturers Mistral-Air® products.
The Mistral-Air® Forced Air Warming device enables the safe, comfortable and smart management of a patient's temperature, to achieve normothermia. The Mistral-Air® Forced Air Warming unit helps prevent inadvertent perioperative hypothermia, thereby reducing surgical site infections and decreasing the length of hospital stay and cost per patient.
Flexible to use, due to its slim and lightweight design, the Mistral-Air® Forced Air Warming unit optimises heat transfer, due to its multi sensor technology. The unit's powerful fan eliminates air contaminants via the HEPA filter, which can operate for 2,000 hours before needing to be changed; more than double that of other systems. The benefits of this longer run time include a decrease in downtime and reduced filter costs.
Mistral-Air® is now available with a new Mistral-Air® Quick Connector. The new connector makes it easier to attach and release the hose to the unit, along with being simpler to clean. It also reduces the chance of damaging the blower and the hose.
As well as the Forced Air Warming units, RCHT has also purchased Mistral-Air® Premium Warming Blankets; an all-in-one solution for keeping a patient warm during the entire perioperative procedure. Premium blankets can reduce heat loss by up to eighty per cent in the perioperative environment. The blanket's insulating top layer increases the warming capacity by at least ten per cent, by reducing radiant heat loss.
Commenting on the Trust's purchase, Kelly O'Toole, Anaesthetics Manager at RCHT, says: "Perioperative hypothermia is a well-recognised complication that occurs during general anaesthesia and at RCHT we are committed to ensuring patients are effectively warmed to combat this. Mistral-Air® provides us with a practical warming solution, to make sure our patients are comfortable throughout a procedure."
For more information on the Mistral-Air® Forced Air Warming unit and blankets, contact Tracey Pavier-Grant, Sales & Marketing Director at Central Medical Supplies, on 01538 392 596 or email tracey@centralmedical.co.uk. Further details are also available by visiting the CMS website at www.centralmedical.co.uk.