Failure to integrate services is widening health inequalities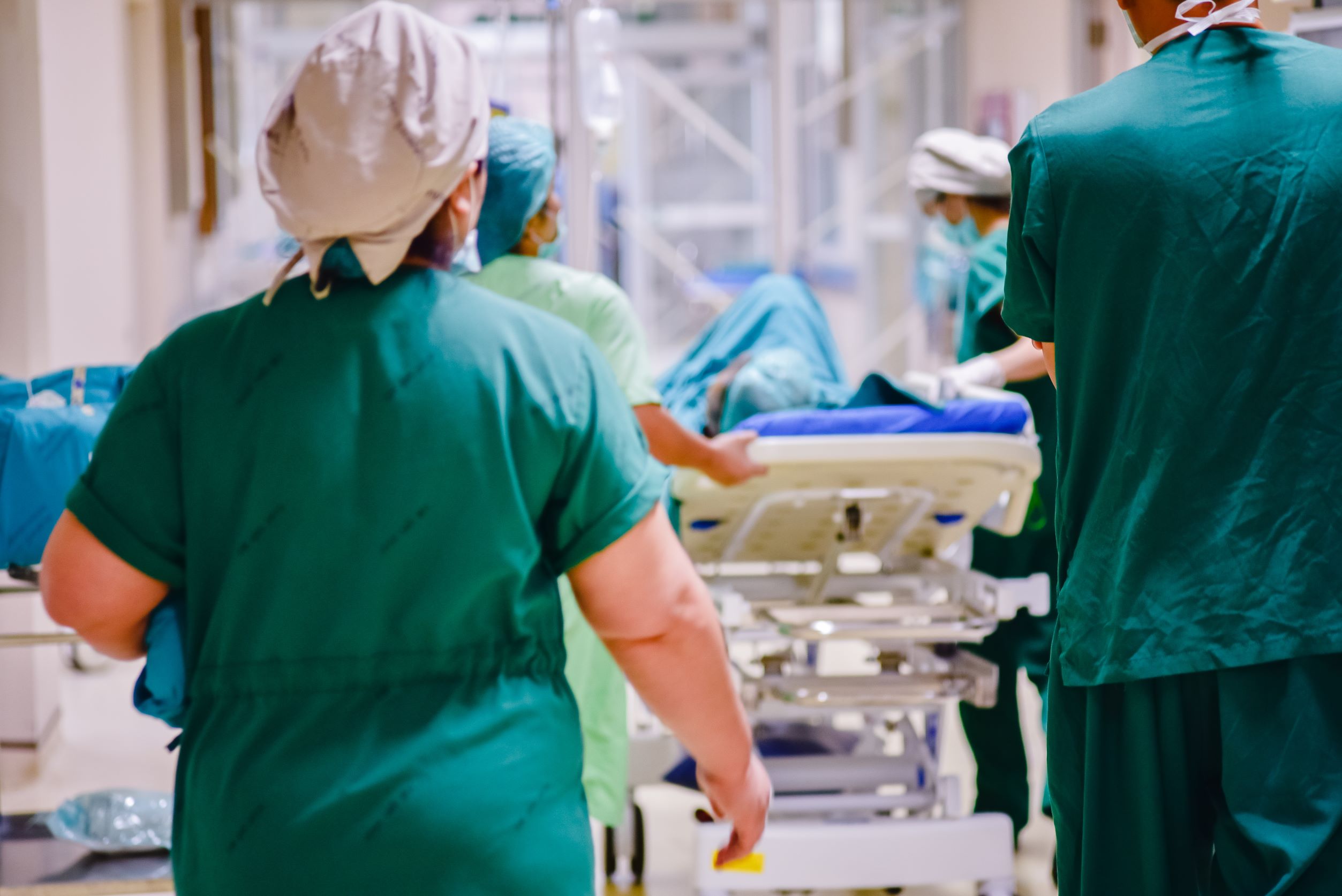 A new report from think tank IPPR has revealed worrying implications for UK health inequality if the government's health and care bill fails to integrate health and care services.
---
Growing disparities in health outcomes and service delivery across the UK have been revealed in a new report from the Institute for Public Policy Research (IPPR). The report stresses that integration of health and care services will be crucial to improving health outcomes.
While the report describes the government's health and care bill (legislation currently moving through Parliament that places ICSs on statutory footing) as "promising" it calls for further reform to secure a "culture of collaboration" to help integrate services.
The report reveals that there are nine times as many delayed discharges per 1,000 bed days in Norfolk and Wavey ICS compared to Sussex and East Surrey ICS and the maternal mortality rate is 16 times higher in the Sussex and East Surrey ICS than it is in the Suffolk and North East Essex ICS.
---
Other key findings from the report
People with severe or complicated mental health problems in Bath and Northeast Somerset, Swindon and Wiltshire ICS are three times more likely to have a care coordinator than those in Leicester, Leicestershire and Rutland ICS.
Children with a mental health emergency in Birmingham and Solihull ICS are 80 per cent more likely to be seen by a mental health specialist within four weeks compared to children in Gloucestershire ICS.
Patients in North London ICS are 81 per cent more likely to say they lack access to sufficient support from local health and care services compared to patients in Dorset ICS.
The rate of foot amputations for every person with type two diabetes is 2.6 times higher in Northamptonshire ICS than it is in Lincolnshire ICS.
---
In a detailed review of the government's health and care Bill, IPPR warn that improved outcomes will only be delivered if combined with changes to the way healthcare is organised and how services work together.
IPPR suggests the proposed reforms could be a "turning point" in the drive towards a more integrated healthcare system, if amendments to the bill and other non-legislative changes are also made to drive a culture of collaboration across health care providers.
The report also shows how improving integration could help close these gaps across the country. The analysis also found that if all ICSs matched the outcomes seen in the top 25 per cent most integrated ICSs, it could mean:
42,600 bed days saved in hospital due to fewer delayed discharges 
63,300 additional people with complicated mental health problems receiving a care plan 
68,600 potential fewer A&E attendances by people with mental health problems 
---
To improve the legislation and ensure structural change is matched by the capability and culture to collaborate, IPPR proposes the following alongside the bill: 
Developing services – A community health-building fund for local authorities should be established to improve non-NHS local services that improve health, so the NHS has world leading establishments to collaborate with. The fund should be targeted at the areas with the starkest health inequalities.
Developing leadership – ICSs should introduce leadership development programmes to help more health leaders think in 'systems' rather than their existing 'silos'.
Upgrading digital – Data sharing within and between health care and social care organisations should be boosted with a multi-year funding pot put aside as part of the NHS capital budget. IT interoperability must be a priority.
Ensuring accountability – Patients should also be represented on ICS boards. Instead of expanding the executive powers of the health secretary to direct NHS England, more powers should be given to local leaders, parliament and citizens panels for scrutinising spending, decisions and integration efforts.
Better social care - the government's funding for social care is a step in the right direction, but the £5.4 billion over three years falls far short of the £6 billion a year IPPR say social care needs. A 'long term plan' to improve the quality of social care services is urgent.
---
Dr Parth Patel, IPPR Research Fellow and an NHS doctor, said: "A record £36 billion investment paired with major structural reform in the NHS and social care must ultimately be judged on whether they improve outcomes for patients. The Health and Care Bill is promising, but getting health and care services to work together better depends at least as much, if not more, on culture as it does on structure.
"A culture of collaboration cannot simply be bottled and shipped – but it can be shaped. The government should do more to empower local leaders to drive the creation of a truly connected health and care system."