Pioneering diagnostic centre provides essential tests for patients in Somerset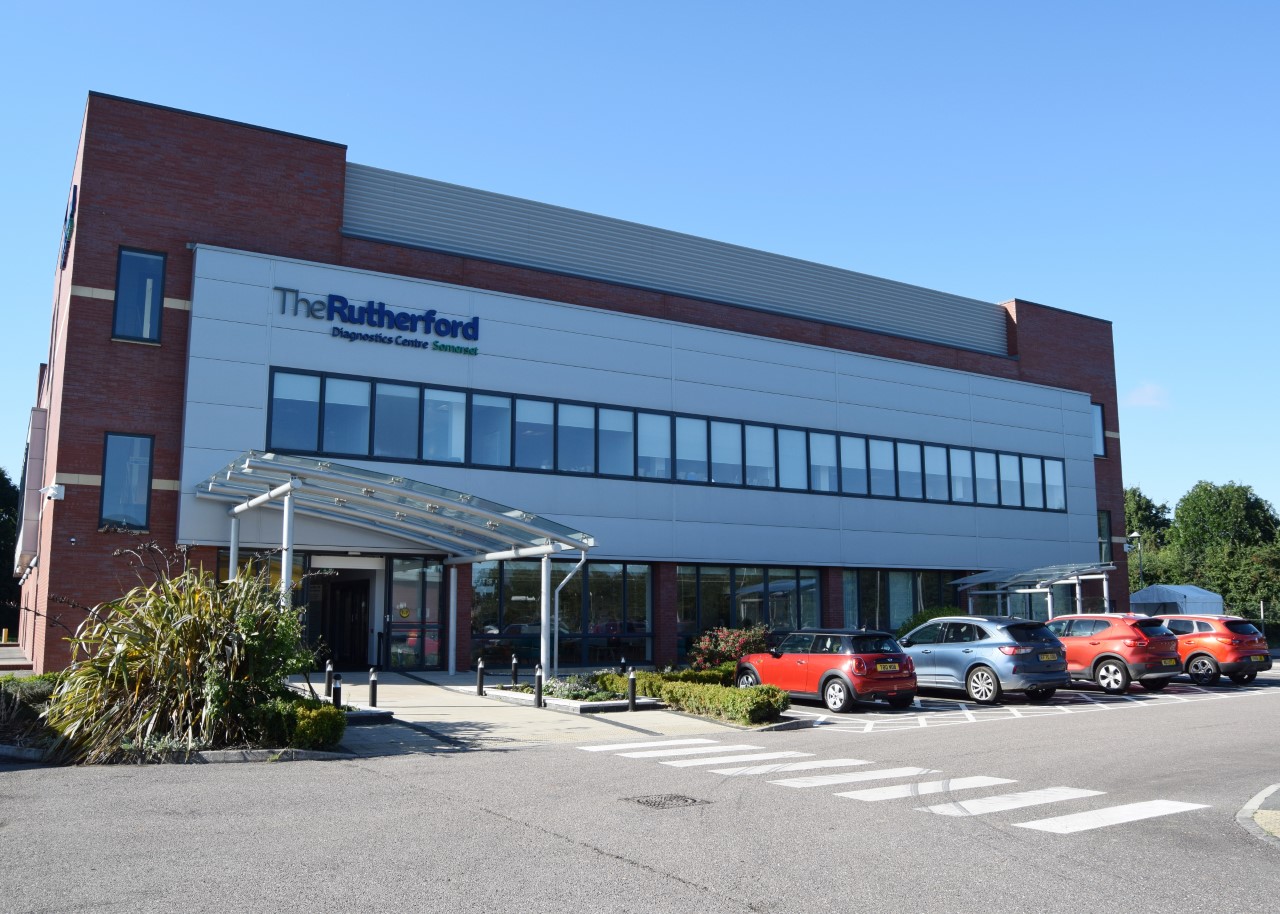 A pioneering diagnostic centre has officially opened to serve patients from across Somerset and surrounding areas.
The opening of the Rutherford Diagnostic Centre Somerset in Taunton was announced on 30 September, making it the first community diagnostics centre of its kind in England.
Patients will be given increased access to diagnostic tests which is essential to their treatment. This will enable them to receive their diagnostic tests in a modern facility separate from a busy hospital.
The centre is run by Rutherford Diagnostics Limited, a subsidiary of Rutherford Health PLC, in partnership with Somerset NHS Foundation Trust. Rutherford Trust Limited will provide diagnostic services at the centre, including Magnetic Resonance Imaging (MRI), Computed Tomography (CT) and Ultrasound and X-Ray with equipment provided by Rutherford's technology partner, Philips.
Professor Sir Mike Richards CBE, former National Cancer Director at the Department of Health, officially opened the centre. Sir Mike has authored an independent review of NHS diagnostics capacity, entitled Diagnostics: Recovery and Renewal. A key recommendation of the report is the development of community diagnostic hubs away from acute hospital sites.
Professor Sir Mike said: "I'm delighted to have formally opened the first community diagnostics centre run by the independent sector in partnership with the NHS. Even prior to the pandemic the need for more diagnostic services was very clear and the last 18 months have underlined how important it is to rise to meet this challenge successfully. I heartily congratulate Somerset NHS Foundation Trust and Rutherford."
The additional diagnostic capacity at the centre will enable Somerset NHS Foundation Trust to immediately increase its CT capacity by a quarter and increase its MRI capacity by a quarter within three months. It will also mean a larger proportion of patients will have access to complex scanning.
Peter Lewis, chief executive of Somerset NHS Foundation Trust, said: "Our patients have access to diagnostic tests at this modern stand-alone facility away from a busy hospital. This is part of the new recommended way forward for the NHS and has become more important as a result of the global pandemic. It also brings real benefits for our radiology, radiographic and booking colleagues who will be working alongside Rutherford's staff in the centre, enabling them to work in more diverse environments and expand their experience.
The centre also helps us to prioritise the capacity that we have available at Musgrove Park Hospital for emergency patients or those who are already in the hospital. This is not only good for our patients, but also the way we care for people across the whole Somerset healthcare system by enabling them to have imaging scans away from the acute hospital."