Secretary of State outlines disruptive tech vision for health and care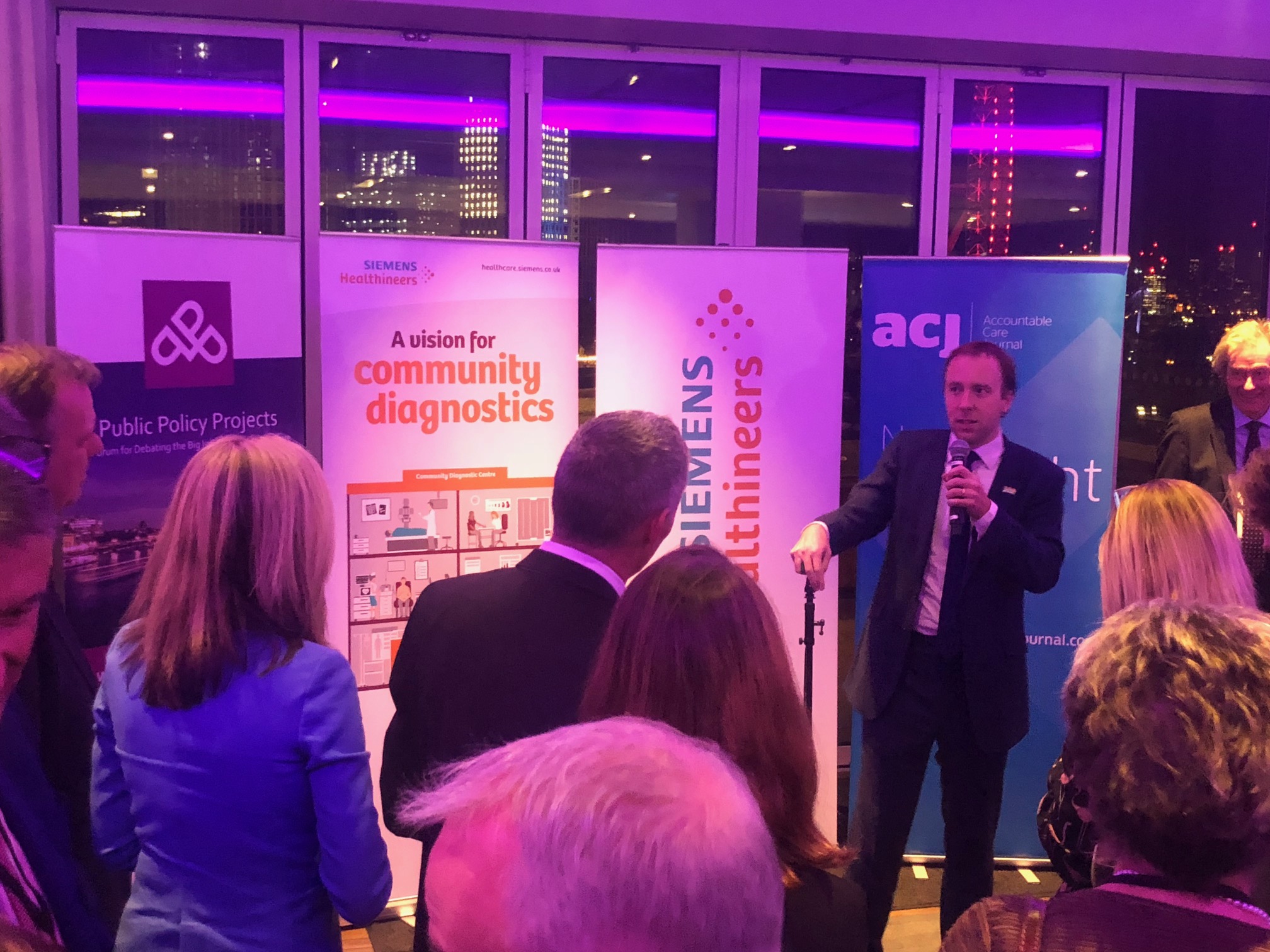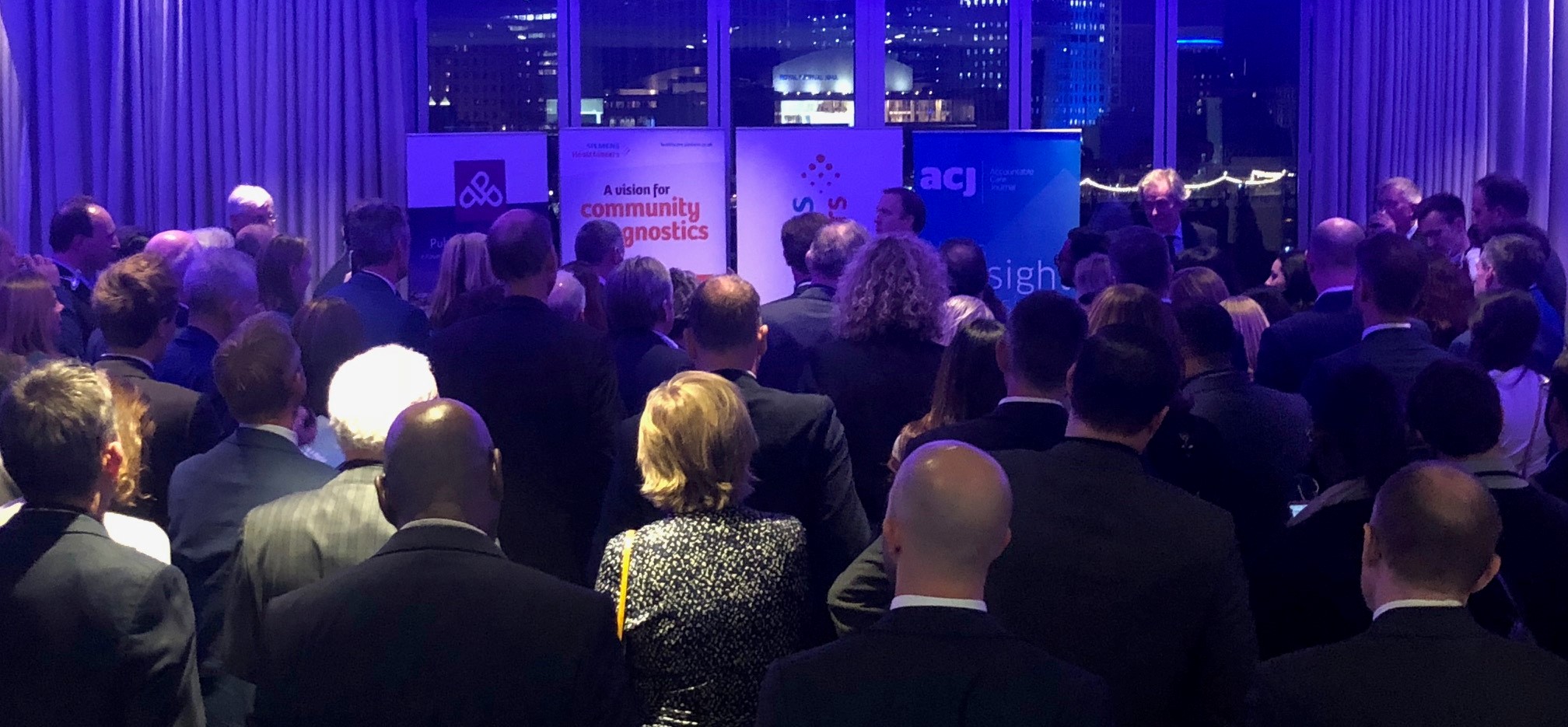 Secretary of State for Health and Social Care, Matt Hancock, joined Public Policy Projects, Accountable Care Journal and Hospital Times for an evening reception sponsored by Siemens Healthineers, to discuss his vision for a digital future for the NHS.
On 17 October, the Department of Health and Social Care released a policy paper entitled 'The future of healthcare' in which Mr Hancock's 'Techvision' for the NHS was laid out in its most explicit terms to date. The document outlined a digital future for the NHS based on open standards, innovation and interoperability. Mr Hancock was given the opportunity to reaffirm this agenda to a host of senior clinical leaders at the reception, which took place at the Institute of Engineering and Technology in London.
With Mr Hancock's predecessor occupying the post for almost five years, many in the health and care sector have been looking to the Department of Health for fresh, innovative ideas. Mr Hancock began by acknowledging the timing of his appointment, commenting: "I am lucky to arrive at a moment when the whole system is biting my hand off to have better technology, all the way through from the basic IT, to the most advanced cutting edge use of machine learning on genomics to treat cancers far better than we ever have before"
With much of the health and care sector is looking to the Secretary of State to stimulate the spread of innovation, Mr Hancock is under no illusions of the scale of the task ahead. He said: "Confidence must be established throughout the health sector to be able to make the first step into digital logistics before you even get into the linking of patient records – then the linking of patient records between bodies – then onto the clinical and operational benefits you get from that – then through into the research that you can get from managing all that data in a way that is consistent with current privacy settings and within the sphere of good cyber security."
Mr Hancock took time to reflect on these factors before stating: "It is no less than that full spectrum that I am interested." That the health service has been unable to achieve this, Mr Hancock argues, is due to an inability to change our 'overly cautious culture.'
"More permission to fail and a lower fear of failure is one of the important changes that we need to drive through the health system" said Mr Hancock "people need to be allowed to try new things." At the same time, the new strategy from the department of health is not based on the assumption innovation is inevitable.
Hancock said: "If you are trying to change the culture of any organisation – it is not enough to presume that people have an innate capability or it is naturally going to change – it changes through rigorously applied tracing and training people in the new way of working."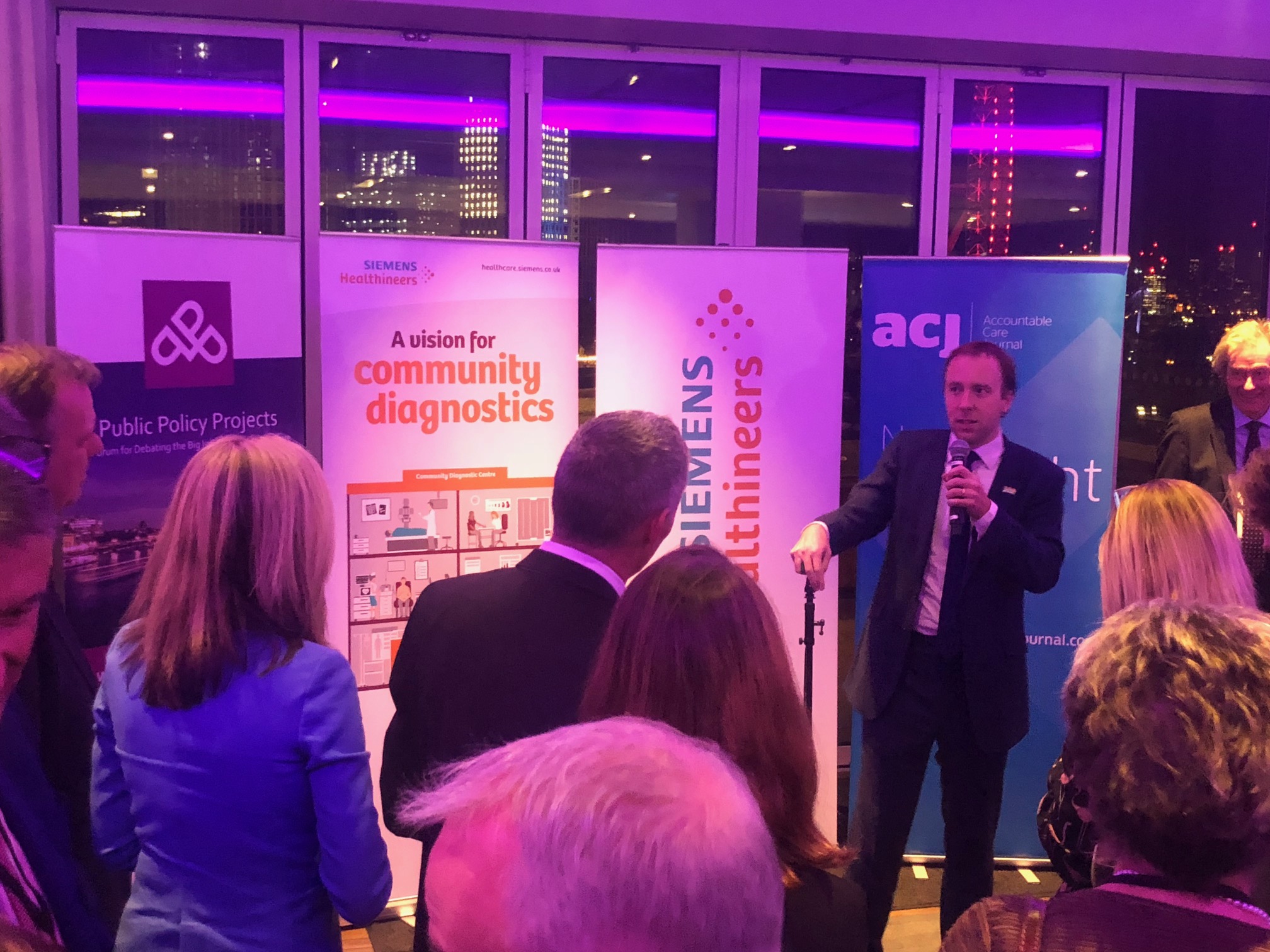 As Secretary for Health and Social Care, Mr Hancock sees himself as a facilitator rather than a delegator and is trying to move away from the 'top-down' heavy style that has doomed previous attempts at digitisation. "I can insist from the top but granting permission is better. There are thousands of people in the NHS that are desperate to get going on this, it's about empowering those who want to make it work and highlight where it does work," he said.
Mr Hancock will be hoping that the digital 'disruptors' needed to drive this change will be encouraged by the 'open standards' set out in the aforementioned policy document. He said: "We have learned a huge amount over the last 15 years about how to do this right and it involves setting standards and mandating them rigorously from the centre. Standards for interoperability, cyber-security, privacy and then allowing people to innovate on those grounds. That's what we are going to do."