How culture-specific education can improve cervical screening uptake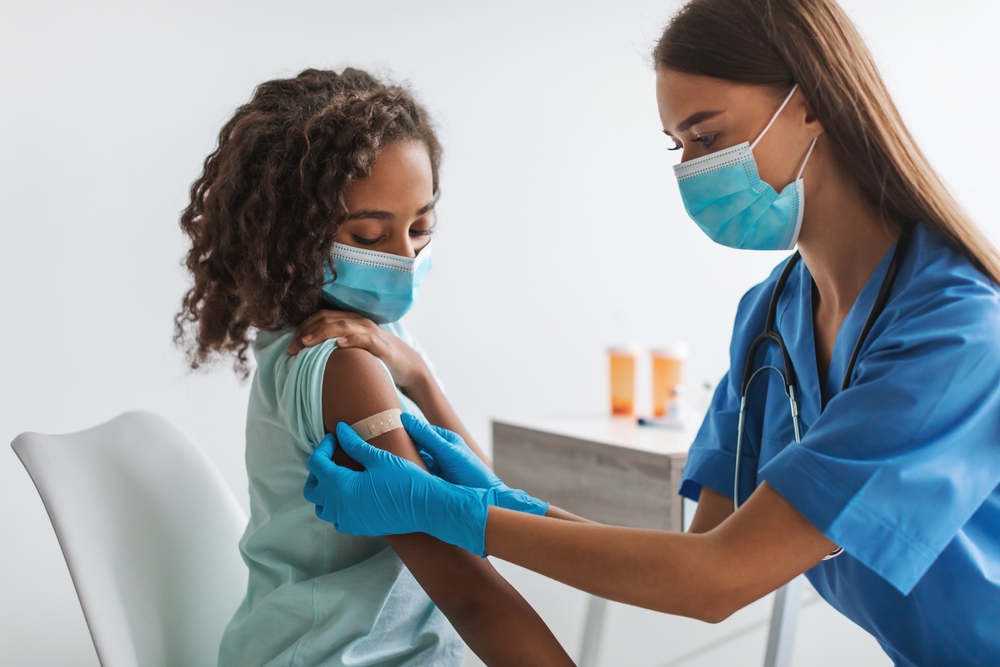 Rates of cervical cancer have plummeted over the years as screening services have improved and the Human papillomavirus (HPV) vaccine has been implemented throughout schools, but further measures are still needed to ensure equality in uptake.
---
Since the 1990s, cases of cervical cancer have decreased by 25 per cent in women in the UK. Despite this success, both uptake of vaccination and screening services show disparities in the proportion of ethnic minority groups to their white British counterparts. A study by Jo's Cervical Cancer Trust found that Black, Asian and Minority Ethnic (BAME) women are both less likely to attend screening and less likely to receive the HPV vaccination, both of which increase their long-term risk of cervical cancer. A third more BAME women (12 per cent) compared to white women (eight per cent) have not attended screening when eligible, while 30 per cent of Asian women reported to not know what a cervical screening was. These disparities must be addressed, both within the realm of cervical cancer cases and wider health inequalities.
Culture-specific education is one method which can be used to address health disparities and focuses on an individualised approach to care. This could be provided through educational leaflets, screening invitations in different languages or detaching matters of women's health from traditional cultural roles. There are many potential solutions that have yet to be trialled in the UK which may be vital to improving cervical screening uptake.
---
Key to the solution: Vaccine uptake
HPV vaccine uptake remains lower in ethnic minority groups, but this is not disease specific. Emerging data shows that uptake of the Covid-19 vaccine is also consistently lower within some ethnic minority groups in comparison to the general population. This is largely due to three factors: lack of trust, lack of culturally and linguistically appropriate information and inconvenient locations and timings of appointments.
During the pandemic, efforts were made to improve the trust of these individuals in healthcare organisations and to listen to individual concerns regarding vaccination myths. Methods included community outreach for side effect awareness, appropriate use of digital promotion tools and a more open discussion between healthcare professionals and patients prior to immunisation. These approaches to culture-specific education of Covid-19 should lay the foundation for an increased effort in specific education of all health conditions.
In the case of HPV vaccination, development of trust could aid uptake within ethnic minority groups. It is vital to understand the specific sources of mistrust which could be limiting vaccine uptake. For example, in some cases concerned parents worry that education around a sexually transmitted disease will encourage underage sexual activity. They may also believe their child does not need the vaccine because they are not sexually active. Increased efforts should be made to provide educational workshops for parents alongside their children to break down these difficult topics.
---
Prioritising prevention
During the early stages of the disease, there are typically no symptoms and therefore cases are frequently detected through screening. In the UK, women are invited to attend this service every three years from age 25 to 49. However, in order to automatically receive an invitation, women must be registered with a GP. Transgender men also do not automatically receive these invitations, despite having an equal risk of HPV if they have not undergone a total hysterectomy.
Moreover, these invitations are delivered via post, which may exclude women who do not have a permanent address. They are also written in English, which immediately presents a language barrier to all non-English speakers. In the age of telehealth advancements, more needs to be done to include screening invitations, in the required language, directly to all those applicable, as well as SMS reminders and personalised health promotions.
---
Setting the standard: Culture-specific education in Rwanda
Following the decision to make preventing cervical cancer a health priority, the Rwandan government is on track to eliminate the disease. From dispelling parent's fears of underage sexual activity, to ensuring vaccinations became free of charge, a remarkable standard has been set. The initial uneasiness in vaccine uptake was remedied by teachers speaking to students during a three-month 'sensitisation' period. Students would then bring home information leaflets to their parents that explained what cervical cancer was, how the vaccine was administered and how it fought the disease.
A screen-and-treat pilot programme now runs across seven hospitals and 89 health centres across Rwanda, an initiative which has already seen 16,563 women attending screening and 559 receiving follow up treatment at the same facility. This is a monumental success as not only does it ensure continuity of treatment, it reduces travel costs women would face moving between districts. The UK must look to such examples of how culture-specific education has directly improved vaccination uptake to use such methods on its own population.
---
Addressing the policy
The measures established in Rwanda have shown that with clear government guidance and a community focused strategy, public health advancements can be made accessible to all. There is an urgent need for culture-specific education to ensure ethnic minority women in the UK are not left behind.
Through evidence-based research, case study analysis and policy breakdown, PPP will be launching their report A Woman's Health Agenda: Redressing the Balance. This will go into further detail regarding cancers in women, as well as opening discussion on contraception, abortion, and gender biases in data collection.
Their launch event will open the floor to leading speakers on the prevention of violence against women and the importance of female representation in healthcare. The event is open to all, and especially welcomes medical professionals, women's rights activists, and policy makers.