How grassroots action can inspire innovation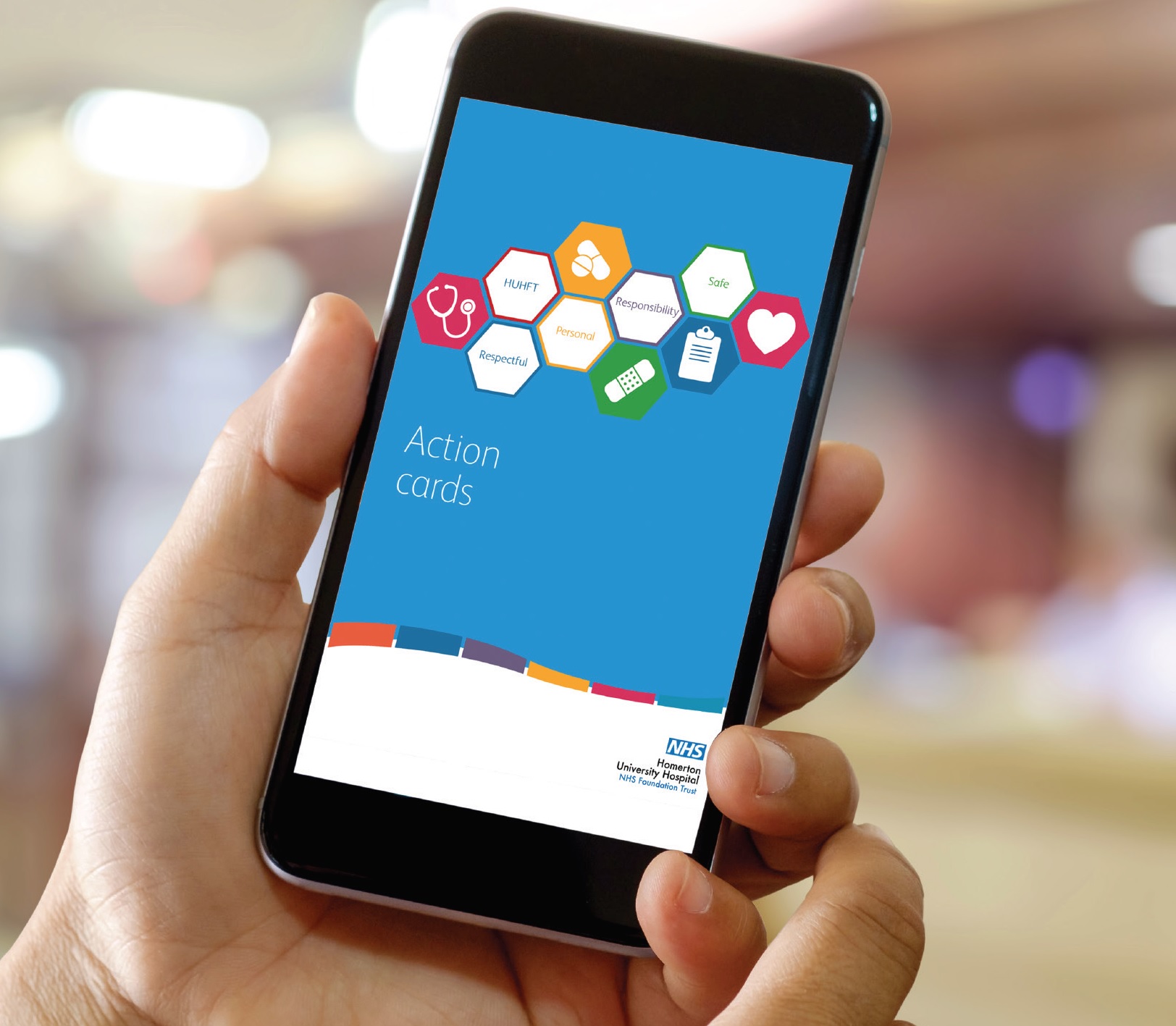 Homerton Hospitals NHS Foundation Trust has developed a means of providing essential knowledge to frontline staff in the form of Action Cards. Following the success of this initiative, the team has now expanded the scheme – transforming a paper-based system into a seamless operation, with digital interfaces, and the idea has generated a buzz around the Trust.
---
Decisions made on the NHS frontline save lives and are made by staff under tremendous pressure. Anyone can experience gaps in knowledge when faced with a critical incident and any simple means of accessing information in real-time can be the difference between life and death for a patient.
This was the context under which Action Cards were created at Homerton Hospital. The sepsis nursing team at Homerton's A&E ward recognised that by using cards, they could provide critical information on how to deal with sepsis patients on the emergency ward. Uptake of the cards was strong, and soon it started having a demonstrable effect on their capacity for early sepsis intervention.
However, like most things on paper, they are at risk of becoming out of date, "we needed a more sustainable product that was viable in the long term," says Catherine Pelley, Chief Nurse at the Trust, "we needed something with a simple interface that we could keep constantly updated."
The necessity of a digital interface was identified, to replace these useful but often dated and cumbersome paper cards. The thought process was; with digital technology becoming an increasingly intimate part of our everyday lives, why could it not be embraced further and be brought into a workplace clinical setting?
---
A journey to digital action
This was the genesis for the Action Card digital app. There is no shortage of apps designed to aid clinicians in delivering better patient care, and yet very few have the flexibility to be tailored to a specific discipline. "That was exactly what we needed," says Luke Brown, Senior Staff Nurse at the Trust, "we needed an app that could be tailored to your area and would be relevant on a day to day basis."
Luke, who was instrumental in coordinating the development of this project, began working with partners BD, a global healthcare technology company, and software developers, the Production Bureau to create an accessible smartphone app that would encapsulate the knowledge of each clinical discipline and be used across every department in the Trust.
---
A challenging journey, led from the ground up
In trying to implement an app that could integrate a latitude of departments and disciplines, Luke and the team were faced with the challenge of bringing together the input of several departments. He also had to gain 'buy-in' with this idea, including the executive leadership of the trust.
"Innovation of this type is driven by passionate individuals," says the Chief Nurse, "but you also need to ensure that the system fits within the governance structures of the Trust." This presented a challenge but, as Senior Staff Nurse says, "working with our IT team and BD collaboratively, we were able to anticipate a lot of the different challenges that would arise."
"It was a daunting prospect at first," says Luke, reflecting on having to pitch this product to the upper echelons of the Trust and convince them that it was something with investing time and resource into. He says that "initial traction was hard to achieve, but we knew the potential for the app and were determined to implement this across the Trust."
According to Luke, the Senior Staff Nurse, the project eventually developed its own "snowball effect", generating engagement and enthusiasm from every corner of the Trust.
---
A continuous rollout of success
The app was rolled out to the A&E team in January 2019 and has been widely heralded a success, demonstrated – not only by the positive feedback of its users, but also the sheer level of usage and recorded uptake. There were 70 active users accounting for 2142 different sessions in the first month alone.
However, these figures have skyrocketed following its rollout to all clinical members of staff. The app is currently used 6765 times every month by 397 devices. Figures that continue to rise by the day.
The content of the app currently features:
Action Cards – Various subjects from Medication Safety and Safeguarding and more!
Medusa – IV/ IM Administration Guide
Toxbase – Poisons Database
MicroGuide – A list of Homerton's Policies
Paediatric & Adult Resuscitation Guides
The British National Formulary list of medication
The buzz that has been generated around the app is also demonstrated by the glowing feedback and results from its user surveys, 75 per cent of respondents stating that the app is 'very useful' and 62 per cent saying that they make use of the content daily.
Reflecting on the success of the app, Luke says he is, "very proud to have successfully started the 'snowball effect.' "I feel I have accomplished something on a personal level and made my department standout in the trust."
The overarching aim of the original Action Card scheme was to improve patient safety by providing a simple learning tool that would plug knowledge gaps at critical moments. The digital app is designed to expand upon this patient safety driven concept and supplement it with a greater sense of efficiency and a drastically increased level of accessibility.
Further consolidation of the app into the hospital will be required, but the team are certainly not resting on their laurels. As Chief Nurse Catherine stresses; "this is a continuously developing journey and the work doesn't stop."
Senior Staff Nurse Luke says that phase two of the app rollout, planned for autumn of this year, will include the Trust's community services and further information for the paediatric team.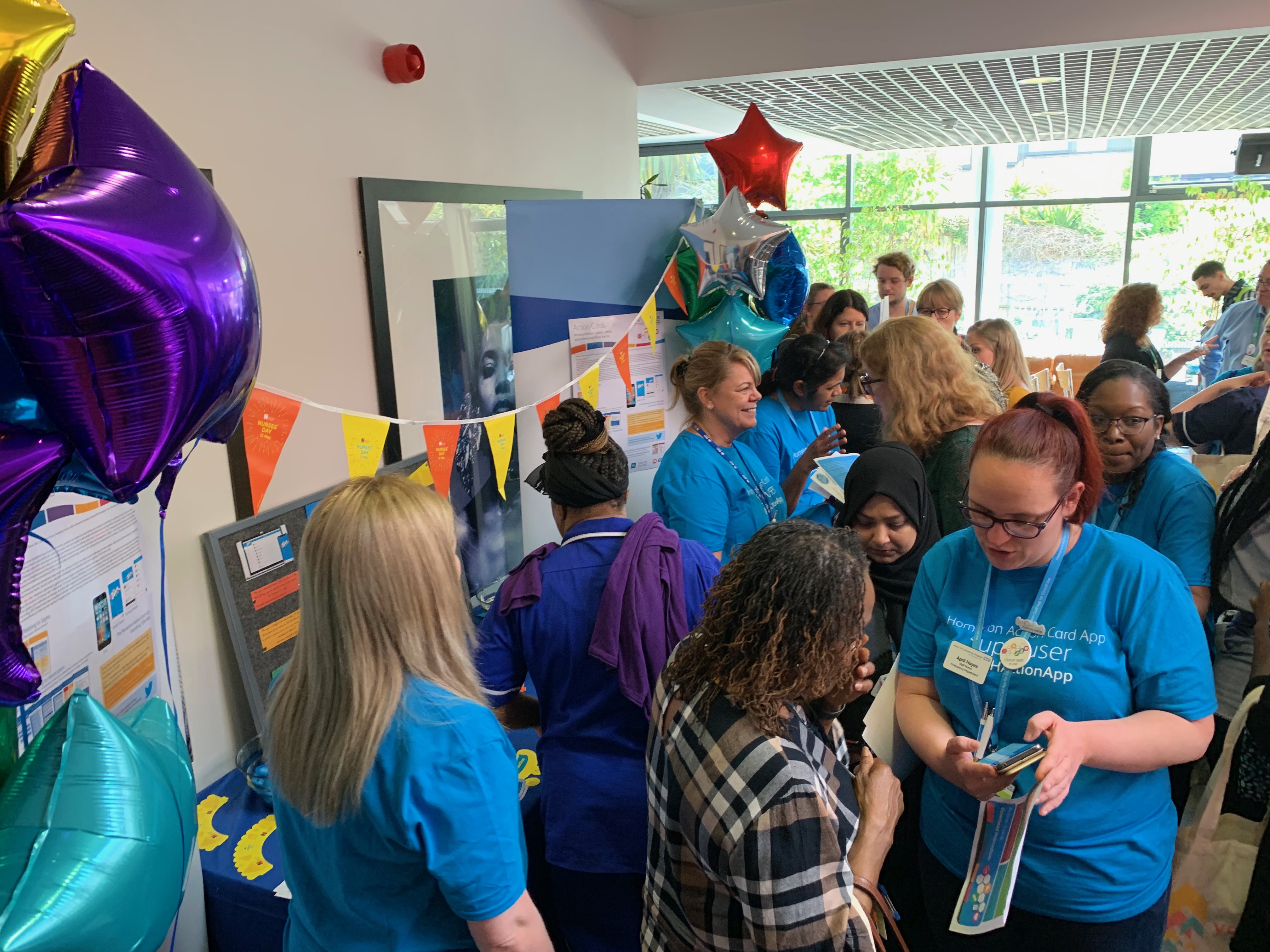 ---
Scalability and interoperability
Both Luke and Catherine insist that, if a trust is looking to implement a similar solution, it needs to comply with their own structures of governance and be adaptable to their unique ways of working.
However, as Luke explains, interoperability and interchangeability are core components built into this app. He says, "the app in its basic form is a shell, and it can be changed to apply to different settings and certainly different trusts, in doing so you won't sacrifice the underlying principles that make this solution so effective."
In its current form, the app can be the groundwork for increasing uptake from across the country but, if any trust is looking to implement a similar solution both Catherine and Luke stress very similar advice; project of this ilk must be led from the ground up.
This project has demonstrated that when solutions are driven on the ground by passionate individuals, they gain traction fast. Luke coordinated this project outside of his own working hours. He believes that digital solutions imposed from above are doomed to fail, "we are the ones working on the ground and we know the challenges we face on a daily basis," he says.
This also means that the leadership of a Trust needs to give their own frontline staff the space to innovate, a sentiment Catherine agrees with, " The grassroots element is absolutely crucial," she says, "Trusts need to give the teams on the ground the necessary support and allow them to develop in their own environment."
---
Looking forward
The digital agenda is gradually gaining traction across the NHS, but there has long been a question of whether the ability to implement solutions was matched by the obvious will for change on the ground.
This app is a clear demonstration of this will being translated into action. The excitement that has been created by this app is not exclusive to Homerton Hospitals, indeed, other Trusts have shown interest in the app and, with Luke and the team set to gain further exposure at upcoming conferences – the momentum will not die down anytime soon. It seems that this is only the beginning for this innovative project.