The future is a mobile workforce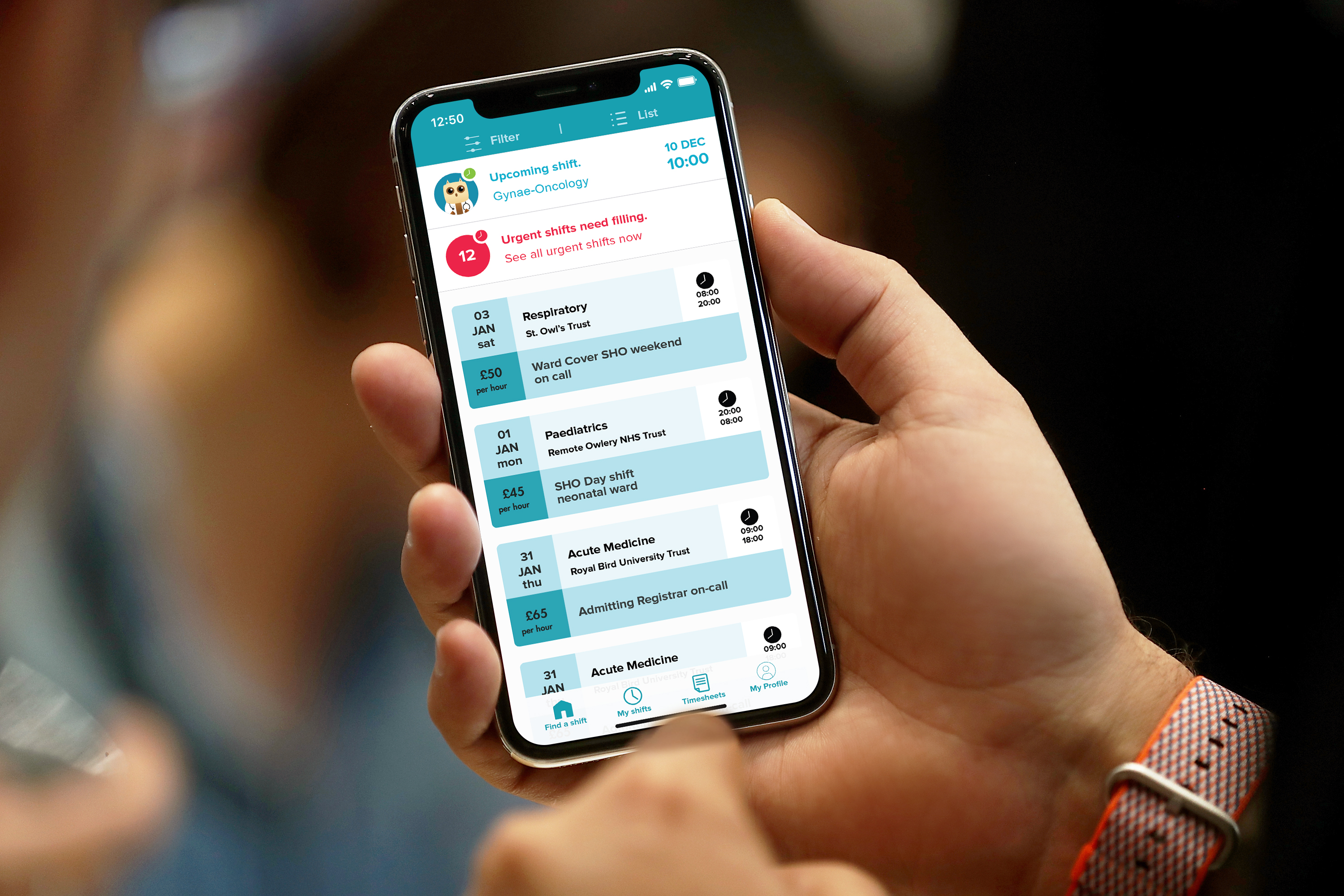 Dr Nicholas Andreou, Co-Founder & Managing Director, Locums' Nest writes for Hospital Times on how a unique digital interface can help NHS trusts maximise the temporary workforce. 
---
We have a complex staffing crisis within the British healthcare system with a rise in chronic diseases, an ever-tightening squeeze on funding, an ever-rising level of demand and a seemingly ever-reducing number of doctors available.
This creates the need for temporary staff, sometimes referred to as locums – doctors, nurses, pharmacists etc. – who can fill roles in various units at multiple times. However, the current system we have for sourcing and managing them either does not work or is too expensive, or both.
We have spoken to hospitals where 98 per cent of vacant shifts were either left unfilled or had to be cascaded to expensive recruitment agencies, sometimes leaving dangerously low staffing levels.
The system involved in defining the need and finding the right person is slow, outdated, convoluted, expensive and many don't know who is ultimately responsible. It often comes down to a time-stretched, poorly paid coordinator who has no choice but to consult an outdated bank of contacts or liaise with an expensive agency to fill the slot urgently.
Locum clinicians, ward teams, HR teams, finance teams are frustrated; everyone is looking for a solution.
HR teams generally stay out of the mundanities of day-to-day shift-filling. But our research suggests many of them think the amount they pay the recruitment agencies feels like particularly poor value. Temporary staffing can be expensive, but the percentage cost taken by the intermediary feels inordinately out-of-kilter at a time of ever-tightening budgets.
Teams want quick access to high quality, relevant staff that fit their needs in terms of specialism, grade and availability; they want to be able to plug their requirements into a simple system that notifies as many relevant locums as possible all at the touch of a button. The system needs to be a lot more cost-effective than the current one, saving 80 per cent of the cost and likely 80 per cent of staff time too.
They want the right locum at the right time, with the right skills; with these things in place, the locum can fit in quite seamlessly. It is efficient and the patient outcomes are superior than if there was no locum found or if a locum with the wrong skills were found.
Financially, trusts and their boards are continually under stringent financial pressures, not least on staffing, and when you consider that in 2014/15 the Royal Surrey County Hospital NHS Foundation Trust spent £16.8 million on agency staff, we're not talking small numbers.  Even small percentage savings are important and if a financial saving can be made while also saving time and improving patient outcomes, then great.
My co-founder, Dr Ahmed Shahrabani, and I see the application of cutting edge and easy-to-use mobile technology as the key solution.
We have developed a unique mobile app designed to help with temporary staffing through the effective recruitment and deployment of existing staff, otherwise known as Staff Bank. The Locums' Nest app can effectively and efficiently match supply and demand.
In May 2017, the Royal Surrey County Hospital NHS Foundation Trust (Royal Surrey) and the Ashford and St Peter's Hospitals NHS Foundation Trust started using the Locums' Nest bank collaboratively.
Feedback from rota coordinators was positive, with high satisfaction about the usability, the customer service provided, as well as the impact within the hospital. This increased use of bank staff has improved the consistency and continuity of overall care. Soon after, Hampshire Hospitals NHS Foundation Trust, Salisbury NHS Foundation Trust, Dorset County Hospital NHS Foundation Trusts, and recently, North Middlesex University Hospital NHS Foundation Trust joined the South England Collaborative Bank.
This digital sharing of bank staff, at this scale, is completely unique to Locum's Nest and is the only efficient way trusts can create a vast pool of doctors to solve the deficit. It is revolutionising how trusts work together to solve the common issue of understaffing.
The medical department at the Royal Surrey is now consistently matching over 90 per cent of shifts locally, significantly higher than the NHS average of 24 per cent. At Ashford and St Peter's, the app has increased the filling of shifts by bank medical locums from 18 per cent in March 2017 to 87 per cent in December 2017.
The Royal Surrey has saved £4.9 million in two years since shifting to Locums' Nest.
Melissa Edwards, the Trust's Medicine Rota Co-ordinator, tells us, "we have freed up our days by no longer needing to call, email and message doctors and agencies constantly."
This Trust partnership has formed the blueprint for the drive towards a collaborative NHS across the UK. The flexibility that comes with locums' cross-covering shifts at multiple trusts allows a larger pool of workers to fill a larger pool of shifts. Locums' Nest is now in partnership with dozens of NHS trusts across England, over 100 GP practices, and over 80,000 doctors have been matched to shifts since the app's launch. That's close to one million hours of work.
As for the future, according to a recent British Medical Association study, only 55 per cent of doctors work full time. This number is set to rise over the coming years, meaning that the demand for locum shifts will also increase. This will result in an ever-increasing need to collaborate on staffing and the use of technology to manage who is working where and when.
So yes, we have a multi-factorial, complex staffing crisis, a rise in chronic diseases, an ever-tightening squeeze on funding, an ever-rising level of demand and a seemingly ever-reducing number of doctors available.  But we also have new technology that has already proved it can radically transform the current system and is well-placed to continue to provide the efficiencies required as the issue inevitably grows.
---

locumsnest.co.uk