How to know what facemask to use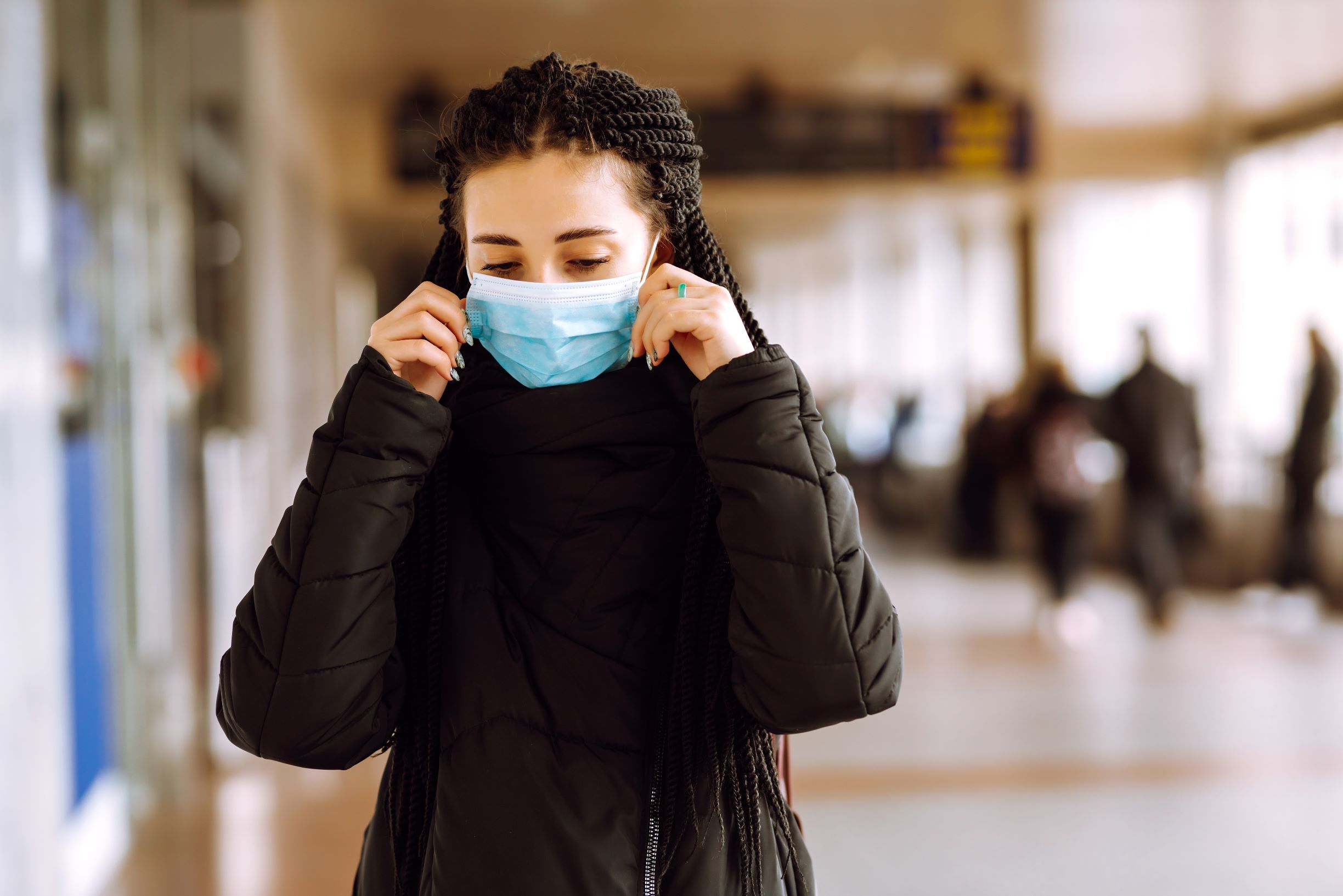 Dr Anthony Lovat, Managing Director of OPRO, explains everything you need to know about face masks, including the different types available and which ones you should be wearing.
---
With UK citizens now required by law to wear face coverings in a number of settings, it is imperative that people recognise and understand the importance of wearing masks. However, a variety of face mask types and terminology has left people feeling very confused about the different options that are available, and their effectiveness.
---
What types of face protection are available?
There are three types of face mask protection which are commonly talked about – respirators, surgical masks, and face coverings – and then there are also face visors.
Face coverings
Following recent Government announcements, face coverings are mandatory for the public to wear when travelling on public transport, in shops from July 24, or in small gatherings where social distancing is not possible. A face covering simply refers to a piece of fabric which can cover the face. These coverings can be made at home or purchased online and are often made from synthetic or cotton fibres. Although suitable for public transport and shops, face coverings are not advised for use in hospital environments, where the risk of infection is high.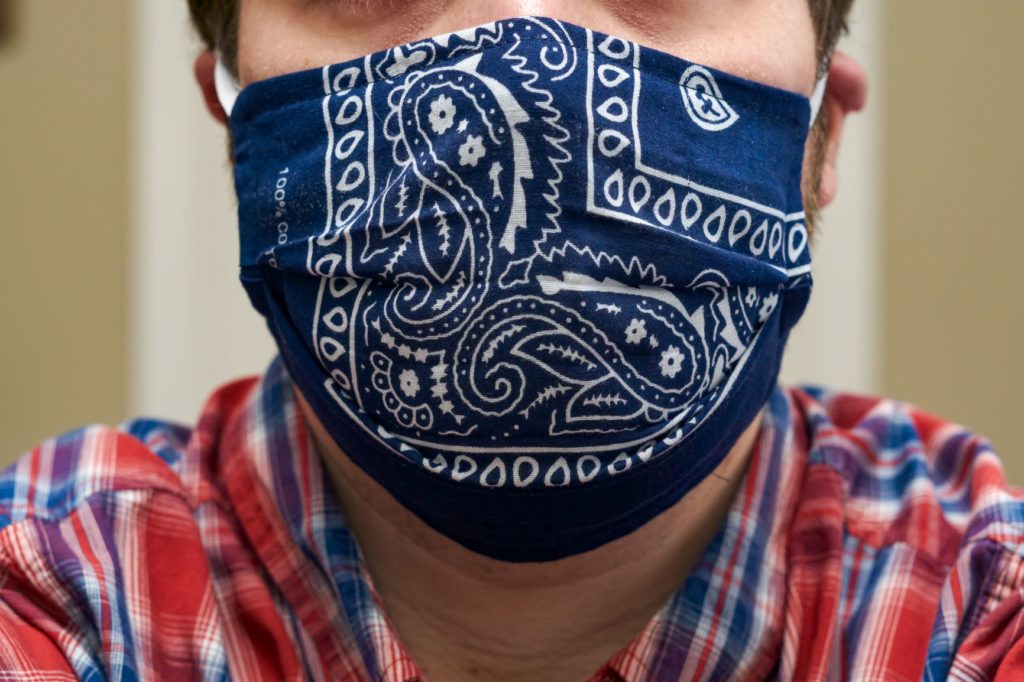 Surgical masks
Surgical face masks are typically disposable, single-use masks which are composed of 3 layers of breathable synthetic fabric and are rectangular in shape with pleats that expand to cover your nose, mouth, and jawline. They protect people from contact with droplets, splashes and sprays that are exhaled from the wearer. There are various types of surgical masks, including Type I, Type II and Type II R, each with a slightly different filtration efficiency and/or fluid resistance. In line with Government guidelines, all staff in hospitals in England are provided with surgical masks which they are expected to wear.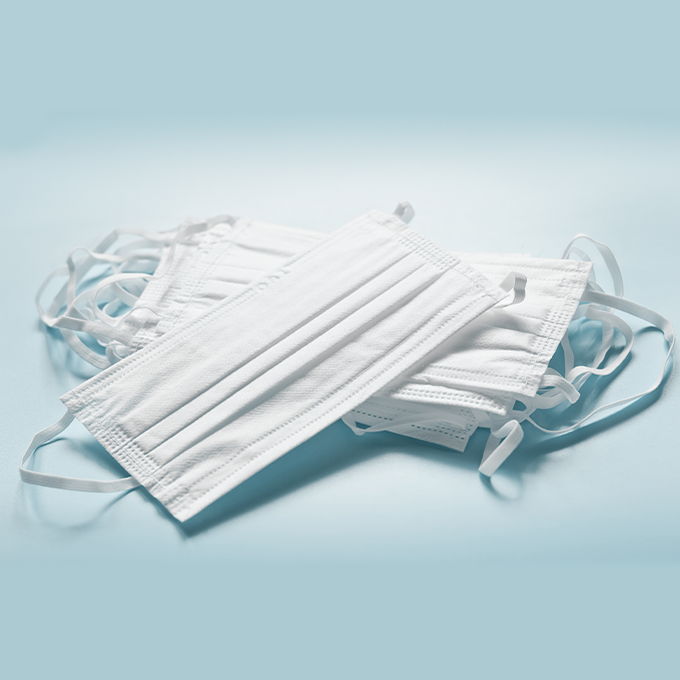 Respirators
Respirators are a form of mask often made from five or more layers that are highly effective in filtering pathogens in the air. They must meet the rigorous European safety standard, EN149, before they are made available for sale. There are a variety of respirators, including the FFP1, 2 and 3 – each with the ability to filter a differing percentage of particles. Other countries outside Europe have an alternative set of respirators called N95 and N99 but these are not certified for use within the EU. FFP type respirators are mainly used by doctors and surgeons working in hospital environments, where risk of infection is high.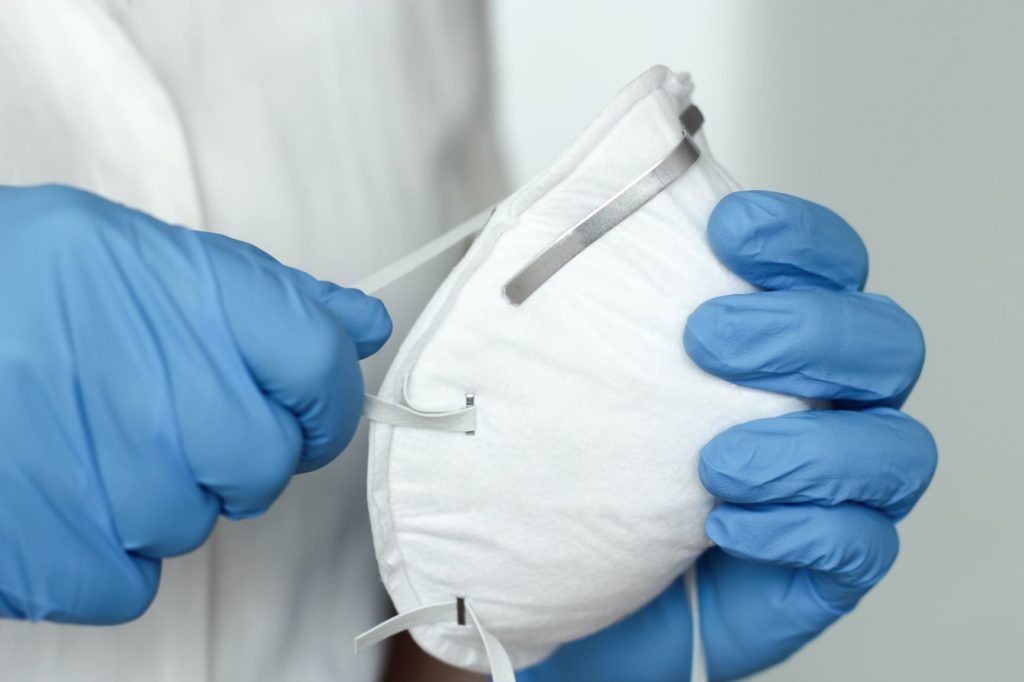 Face visors
A facial visor is a different type of face shield made from a transparent material (usually plastic) which is strapped to a wearer's head to help protect them from unwanted hazards, splashes, or droplets, such as bodily fluids and infectious materials. This makes it an ideal choice for healthcare workers in a clinical setting.
---
How do I know if I should be wearing a Type I, Type II or Type II R face mask?
Type I, Type II and Type II R face masks all help to prevent the wearer from infecting those in their surrounding environment.
Essentially, the differences between masks lies within their bacterial filtration efficiency. Type I face masks have a bacterial filtration efficiency of >=95 per cent, whereas Type II and Type IIR face masks have a bacterial filtration efficiency of >=98 per cent.
Each type will help to protect you against coronavirus, however because of their splash resistant outer layer, Type II R masks are particularly fitting for those who want or need additional protection from bodily fluids – such as dentists, key workers or healthcare workers.
---
How can I avoid buying a 'dupe' mask?
Unfortunately, it seems that there are many 'dupe' masks appearing in the marketplace, with companies trying to benefit from the pandemic by selling products which are not certified as meeting the appropriate safety standards for facial PPE.
To ensure you are fully protected, it is vital that you buy your mask directly from a reputable seller where you can be assured that you are buying a genuine and fully certified product – for example, one that is Type I, Type II or Type II R standard.
Before buying a mask, it is a good idea to ask the retailer what testing the masks have undergone to make sure they are fully certified. If you are worried, you might want to ask the manufacturer to share with you a copy of their test results which confirm that testing has been carried out by a genuine UKAS accredited laboratory.
For example, at OPRO our fully certified surgical face masks are tested and manufactured in the UK to the highest possible standards – and we've made this clear on our website.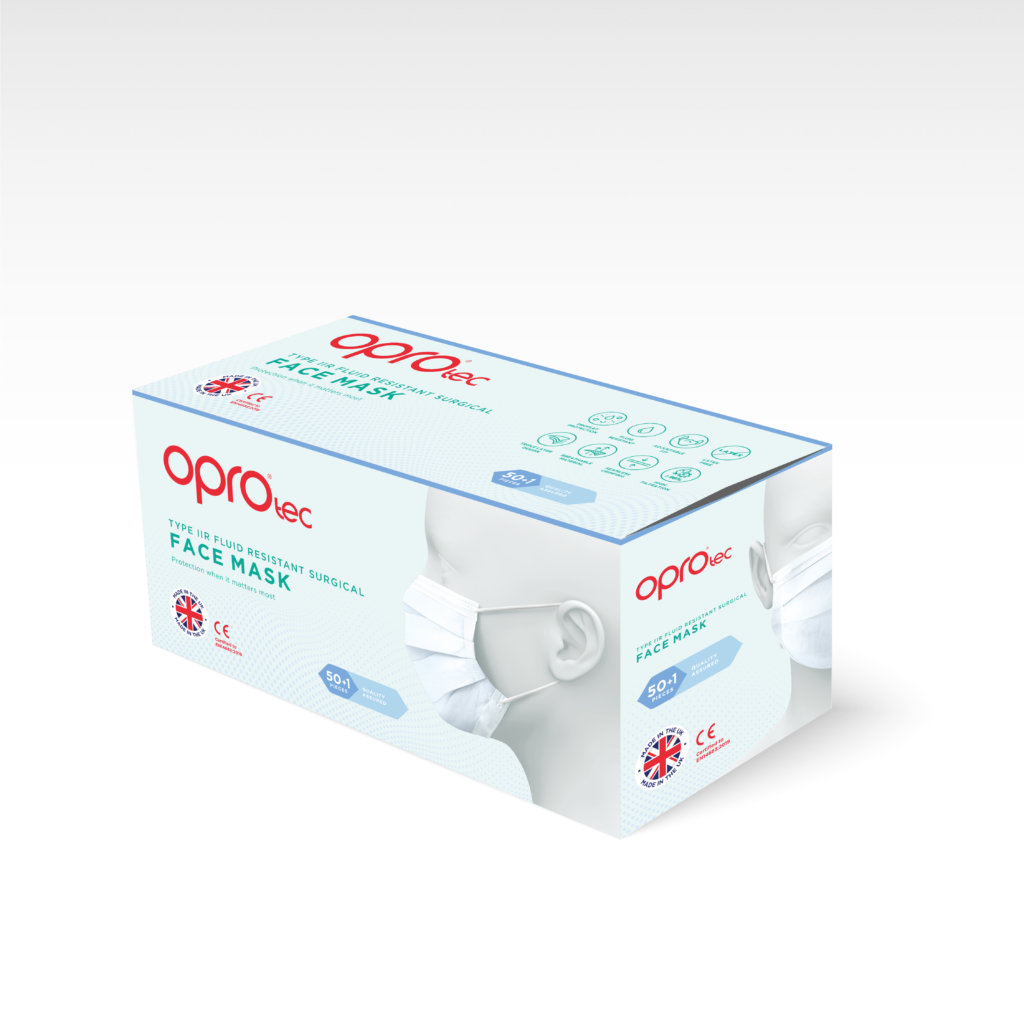 ---
What is the proper way to wear a face mask?
Wearing a face mask can help stop the spread of Coronavirus, but it is important to remember that this is only the case if the mask is worn and handled correctly.
When wearing a mask, it is important to ensure it covers both the nose and mouth, and that it is fitted in accordance with the manufacturer's instructions. This will help to guarantee a fit that is appropriate for that type of mask.
When picking up and putting on your mask, it is also important to make sure your hands are sanitised before and after fitting. When removing a mask, do so with care and do not touch the outer surface before placing it in a bin or washing machine as appropriate.
---
Is it safe to change the position of my mask once I have it on?
One of the biggest mistakes people make is adjusting their mask while it's being worn. Viral particles may have landed on the outside of the mask which can be transferred onto someone's fingers at the slightest touch. These particles can they be passed onto other household objects or people and the infection cycle continues.
With this in mind, it is important to try and limit the number of times you touch or reposition your mask but if it's necessary, be sure to sanitise your hands before and afterwards.
---
Dr Anthony Lovat is the Founder of OPRO – producers of the world's most technologically advanced mouthguard and double Queen's Award winner for Innovation. Recognising the health imperative that has been placed on people covering their faces in public, together with the unreliability and delay in sourcing PPE from overseas, OPROtec has quickly expanded its production lines to include fully certified type II and type IIR face masks and visors.
The type II and type IIR face masks are now available to purchase directly from the OPROtec website (opro-tec.com). Businesses, retailers and healthcare institutions who would like access to large scale orders of the face masks and visors can email sales@opro-tec.com.