Let's optimise our greatest asset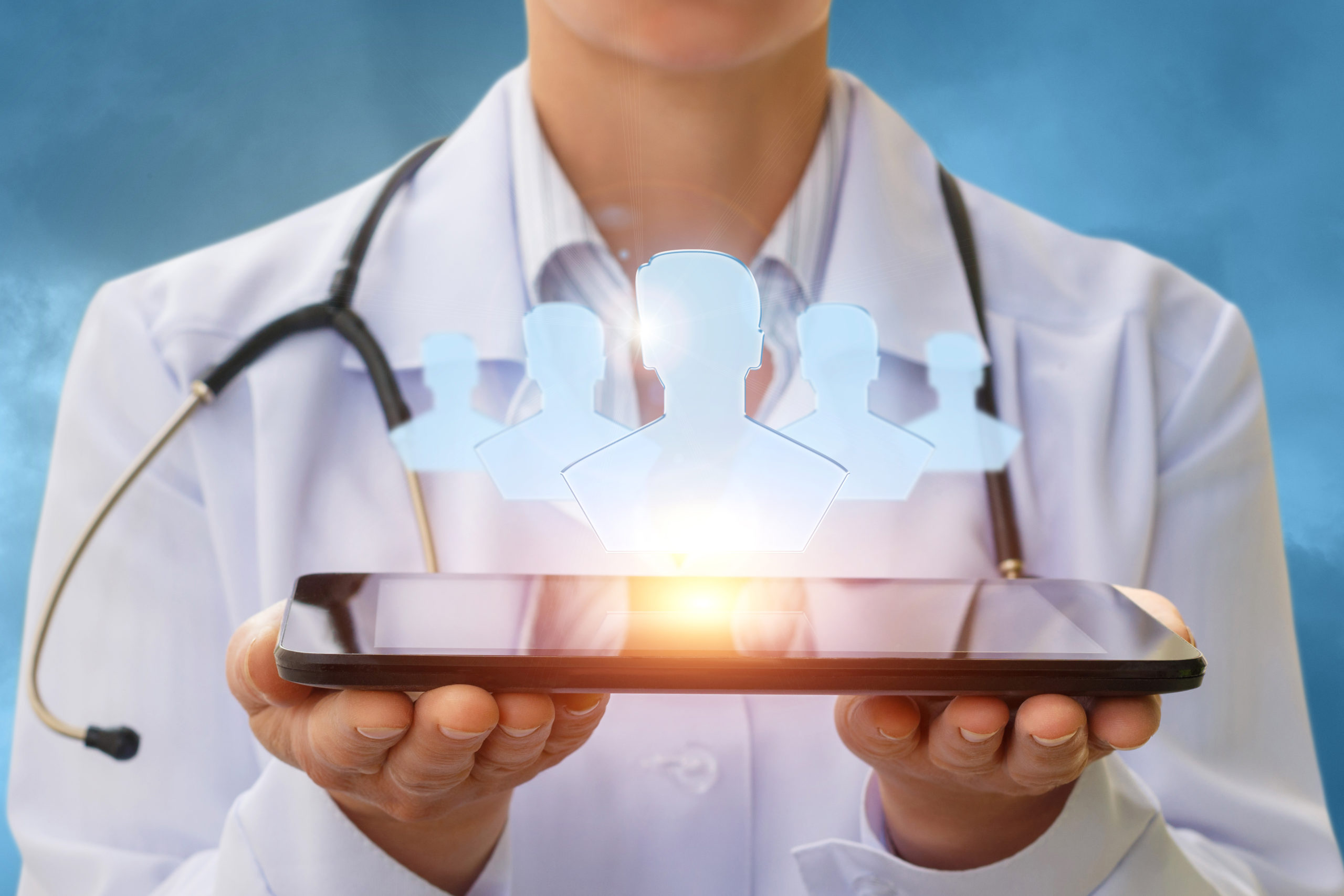 We are awash with data in the healthcare sector but, as Peter Connor, Managing Director of Healthcode writes, this only has value if we are able to use it effectively to drive improvement and innovation.
---
The coronavirus crisis brought home just how much modern healthcare systems depend on data. From modelling the spread of the pandemic to developing an effective test and trace service, data has informed our response and is critical to measuring our progress.
And yet, much more needs to be done across the healthcare sector to ensure that we can make the most of this valuable resource. In May 2020, a report by the National Audit Office (NAO) noted "significant challenges in delivering digital transformation in the NHS". These included the complexity of organisational and reporting structures, limited resources and technical challenges "relating to data, interoperability, legacy systems and the use of cloud computing".
This isn't just a concern for the NHS. During the height of the emergency, private hospitals rightly stepped up to join the national effort, contributing facilities and staff and helping alleviate pressure on the system. This support is likely to continue in some form in the coming months as the health service tries to manage an existing backlog of elective treatments, as well as patients who fell ill during the lockdown. The NHS Confederation has recently predicted that the NHS waiting list could reach 10 million by the end of the year.
While collaboration between the public and private sector is not new, there is now a pressing need for the private sector to ensure that its data is compatible with NHS systems and standards – this will help facilitate safe patient care. The pandemic follows hard on the heels of the Paterson Inquiry which identified missed opportunities to stop a rogue surgeon because of a lack of accurate consultant data, as well as shortcomings in information sharing.
---
The PPR
When it comes to appropriate information-sharing and effective clinical governance within hospitals, The Private Practice Register (The PPR) gives us a head start. It is the first central directory of information of healthcare professionals in the private sector.
Originally developed by Healthcode to streamline the cumbersome PMI recognition process, The PPR has now evolved into an online information hub which securely connects more than 18,000 practitioners, more than 300 private hospitals and the major PMIs. It is more efficient for practitioners to maintain and update their own profiles via a secure online platform, ensuring their PMIs and hospitals have the same accurate picture of their current practice. Insurers can automate verification checks for new practitioners and view profiles of those already recognised.
From the hospital perspective, The PPR provides access to the latest information about their consultant community, on a need-to-know basis, to support greater data transparency and clinical governance. Using The PPR helps hospitals demonstrate robust management processes to the CQC, thereby meeting its 'well led' key line of enquiry. It also supports the requirements of the new Medical Practitioners Assurance Framework (MPAF) developed by the Independent Healthcare Providers' Network (IHPN).
Hospitals can search The PPR database for consultants already linked to the organisation and see information about their whole practice, such as their qualifications, specialty registration body, the type of care provided and practising privilege history.
The latest updates to The PPR enhance functionality and augment this data with additional fields showing a medical practitioner's responsible officer, designated body, revalidation status, and when their GMC fees are due. Hospitals can now also receive notifications of updates to a clinician's profile including GMC warnings – which are available through Healthcode's GMC republication license. In addition, Healthcode's development roadmap includes information about consultants' scope of practice, so those responsible for patient safety will have the tools to help identify rogue doctors, such as Paterson.
As an interoperable solution which address one of the biggest data challenges facing the private healthcare sector, The PPR has been a logical step for Healthcode and is true to the company's mission. That is: applying technology to help healthcare businesses operate safely and efficiently.
The Company was established by the private healthcare industry 20 years ago to meet the need for a simple electronic billing solution which was more accurate and efficient than paper invoices. Today, around 98 per cent of hospitals and 60 per cent of practitioners use our online service to bill PMIs and Healthcode processes more than 27,000 invoices daily, with an annual value of nearly £3.4bn.
Besides facilitating the mass transition to electronic billing, we also lead the way in developing industry-wide billing and coding standards to promote best practice in this area. The enormous quantity of anonymised data generated by our billing process enables us to share valuable analysis of market trends with stakeholders across the private sector.
---
The future of healthcare lies in data
There is more to Healthcode than billing of course. Our expertise in online technology and secure data processing means we have become a leading provider of IT services to the independent sector, from single-handed practices to large hospital groups. These include practice management systems, insurer member database hosting, secure messaging, clinical coding tools and The PPR.
I believe secure online technology is a game-changer for healthcare, as it has been for sectors such as entertainment and travel. It enables organisations to automate time-consuming working practices and operate more effectively. Information can be exchanged more efficiently so that providers can make better decisions and respond promptly to patient safety and quality concerns. This is also a prerequisite for new services that improve patients' experience, such as centralised electronic booking.
That brings me back to the point I made at the start of this article. Data will be the most important resource in our digital future but not if it lies buried with organisations. In recent years, Healthcode has been at the forefront of efforts to develop common data standards across the private healthcare sector and promote collaboration. We have demonstrated that the technology and will exists to achieve sector-wide data projects such as The PPR which makes effective use of our greatest asset.