Is greater choice needed to speed up adoption of new technology for patients?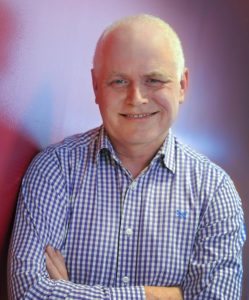 A much-needed 3.4 per cent funding increase for the NHS is a step in the right direction for our health service. However, greater choice is needed if patients are to benefit from robotic-assisted surgery in healthcare, writes Martin Frost, CEO of CMR Surgical.
By 2023, an extra £20.5bn will flow into our nation's health system every year – an extraordinary financial investment demanding similarly remarkable improvements in technology and services. If the NHS is to get its money's worth from this funding, we need to re-look at how we invest in tech; embracing choice and competition to increase the adoption of affordable technology.
In my field of surgical robotics, investment in technology would allow more hospitals to offer enhanced types of procedures, such as minimal access surgery (MAS). Robot-assisted MAS is currently perceived as expensive, but this thinking is relatively narrow; MAS is proven to reduce length of stay in hospitals, lower levels of pain, scarring and infection, and speed-up recovery times. We just need to find a way to make it more accessible to patients.
Currently, surgical robots carry high upfront capital costs, both financially and in terms of resourcing and training for surgeons to use them. A recent study found 96 per cent of surgeons believe upfront capital costs are a barrier to uptake. As a result, uptake has been limited and scores of UK patients continue to undergo open surgery, when they could receive the benefits of an operation conducted using MAS techniques.
In robot-assisted MAS, there are currently only limited options available on the market and consequently pricing conversations can be restricted. The lack of competition in the healthcare robotics space can stifle innovation and prevent robotics becoming more universally used in the NHS.
However, we are now starting to see several challengers arising to take on the current stalwarts; in the next year, we expect to launch the first British surgical robot – Versius. The ground-breaking design, coupled with genuine affordability, means that patients everywhere have the potential to benefit from the advantages of minimal access surgery. The NHS has a duty to continue evaluating whether they are getting the best service or price, which may require the introduction of new competitive tendering processes for areas where no competitor previously existed; helping to ensure managers and procurement teams are delivering the most cost-effective services and technology for patients.
The onus is also on technology companies to work alongside the NHS. No-one wants to see burdensome, lengthy adjudication processes that slow the delivery of the latest innovations for patients. Innovators must work in partnership with NHS management and procurement teams to establish clear processes for demonstrating clinical and cost effectiveness. This will help the NHS to continue providing cutting-edge healthcare services in a transparent and affordable way.