Labour is changing; how much remains unclear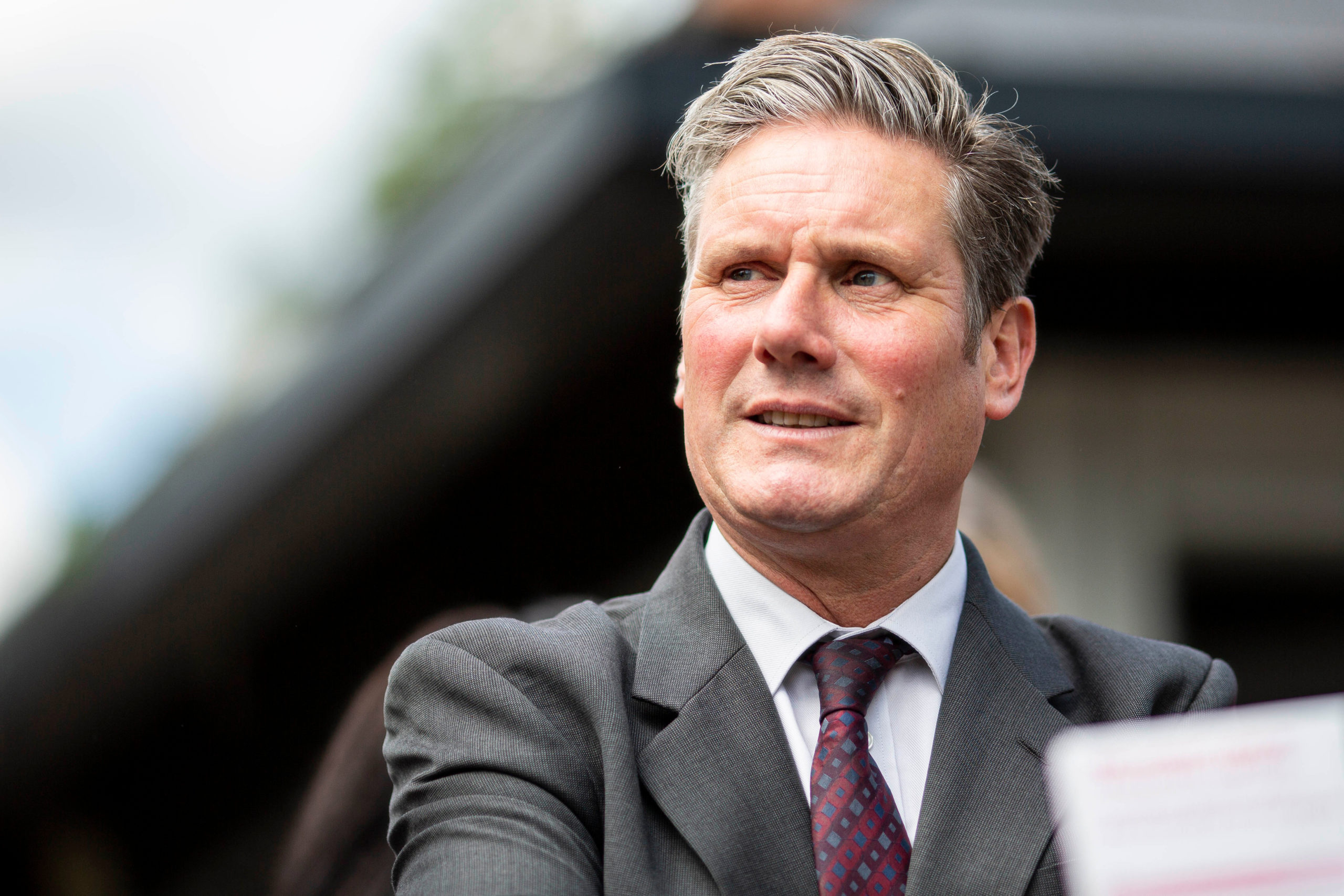 Following the first ever virtual Labour Party Conference, Hospital Times Editor David Duffy reviews the key health messages – those that were mentioned and, even more importantly, those that were not.
---
Like most things this year, party conference season had to change for 2020. The necessity for virtual formats would have come as a major disappointment for some looking forward to the familiar sight of complementary drinks at networking receptions. However, given the current level of scrutiny and public disapproval for the Government, many at the rival Conservative Party Conference will have been relieved to avoid the smug ambushes of Owen Jones on the conference floor.
Labour has faced its own challenges this year which were in many ways epitomised by this conference. Still shrouded in a shadow from last December's humiliating election, the party's new leader has been desperately trying to distance himself from the disastrous legacy of Jeremy Corbyn which left Labour dogged by anti-Semitism and its worst defeat at the polls in almost 100 years. As such, the party finds itself needing to present a new case to the British public in the context of a global pandemic.
Above all else, Covid-19 is a health issue. Historically, if there has been one strong suit in Labour's hand, it is trust with the NHS. Perhaps then, the absence of policy votes in this Labour Conference provided Sir Kier Starmer with the perfect opportunity to set the tone for his leadership and map out the specifics of his policy agenda (something that was relatively absent from his leadership campaign).
Well, that is not really what we got. What we did get, however, was a loud and clear message: "A new leadership," or translated meaning: "I am not Jeremy Corbyn…or Boris Johnson."
Given the scale of the electoral defeat last year and the vitriol and mockery with which the Labour Party has been subject to following repeated scandals, few could blame him for taking this tone. The meltdown in government decision making over the course of the pandemic has provided fertile ground for this message to gain traction across a frustrated and beleaguered public, many of which now looking at imminent unemployment and further economic hardship.
Tuning in to his keynote address at 'Connected,' members were introduced to a carefully edited political promo video, picturing the Labour leader alongside key workers and having serious looking conversations – a stark contrast from the pulsating crowds and packed rallies in which Mr Corbyn was often framed. Content aside, the tone was clear – one of a statesman as opposed to a grassroots activist.
While we have very little in the way of a manifesto, it is clear that Sir Kier is not going to be a dressed-up version of Jeremy Corbyn. Instead, striking parallels are already emerging with the way Tony Blair took hold of the Party in 1994. While 'New Labour' has already been coined, the phrase; 'New Leadership' carries a largely similar message.
The new leader has already proven himself to be ruthless in asserting his control over the party, yet it remains to be seen how much of a roadblock the left wing of the party and the Momentum clique will be to his success. If anything, the ardent opposition emerging from the left wing of the party sends a clear message to the wider public that Labour is changing.
---
Covid-19 dominates health policy
So, what does this all mean for Labour's health policy? Unsurprisingly, Covid-19 was the only policy area that Sir Kier devoted significant time to. His focus here was largely framed as an attack upon Tory incompetence in handling the pandemic. That being said, the new leader did take aim at austerity measures and their impact on the UKs Covid-19 preparedness. "If you neglect public service, you will not be ready for crisis," he said. "Nobody blames the Government for the existence of the virus, but the underfunding of the NHS and of public health services, lack of investment in social care and in infection prevention, that's on their watch."
Starmer then turned his focus directly to the character of the Prime Minister. Starmer accused Mr Johnson of "wishing away problems" and of simply "not being up to the job." The tact was clear and Starmer might as well have said, "this is a job for grown ups."
While currently riding on a high in the polls with Labour overtaking the Tories for the first time in what seems like a lifetime to most Labour members, Starmer's speech showed that there is still a delicate balance to be struck in criticising the Government for its handling of the pandemic while simultaneously not appearing as obstructive opposition during a national crisis. "We will support any reasonable steps that are necessary to protect lives and protect our NHS," he clarified.
Citing the apparent collapse of the NHS test and trace programme, Starmer stressed that, while "we all want the Government to succeed," it has lost control of the situation, and "new leadership" is the required remedy.
In truth, this was as far as the new Labour leader went in terms of actual health policy, if you can call it that. What immediately followed was Starmer outlining how his own "instincts" had inspired him to become a lawyer and the same instincts continue to drive his leadership.
---
Ashworth lays into Gov on finer details
While the Labour leader's speech was dominated by character testament and the usual 'big picture' thinking, Labour's Shadow Health Secretary Jonathan Ashworth had a bone to pick with the Government on healthcare failings. Ashworth's speech was part damning indictment of the handling of coronavirus so far and part policy proposals outlining what labour would do differently.
"Our NHS and staff deserve more than rainbows and claps," said Ashworth, "they deserve proper pay, equipment and care to do their job." The Leicester South MP lambasted governmental performance in contributing to a "a scale of human tragedy apprehensible at the start of the year."
The Shadow Health Minister went on to thank the public for their collective effort in dealing with Covid-19, adding that: "Ministers have failed to uphold their end of the bargain." Citing the "perilous moment" that the country currently finds itself in, the Shadow Health Secretary stressed that the last thing we need is a "second wave of ministerial mistakes" – a nice line one must admit.
Unsurprisingly, Ashworth directed much of his aim at a test and trace system that seems to teeter on the brink of collapse with each passing day. Here he echoed much of the sentiment that has come out of recent meetings of 'Indie Sage' – a public facing and independent alternative to the Government's own experts to evaluate its' performance in dealing with the pandemic. Members of this body inform me that Mr Ashworth has already met with them separately. These meetings appear to be rubbing off on him as he set about echoing Indie Sage's calls for greater investment in NHS testing infrastructure and an increase in capacity for labs across UK universities. Going further, he dismissed the Government's recently revealed moon-shot scheme, lamenting the fact that: "ministers gave this precious, lifesaving role to failing outsourced firms like Serco."
The priority, he said, should be protecting people "through locally funded public health, not privatisation and profit" – putting local health teams in charge of contact tracing. In the absence of any kind of proven performance from Serco and other private firms to deliver a functional test and trace system, they have somehow landed themselves with the prospect of a £100 billion Government contract.
The Shadow Health Secretary also had some key messages on health inequality, something that the Marmot review confirmed to have regressed at a depressing rate over the past decade, with life expectancy now decreasing in some parts of the UK and poverty levels on the rise. Mr Ashworth was armed with a damning criticism of one of the single biggest areas of Tory failure over the past 10 years. "Inequality in health is the worst inequality of all," he said, calling for "an assault on poverty" to place fairness of health and wellbeing at the heart of society.
---
The extent of Labour's policy shift remains to be seen
The vague policy platform with which Starmer based his leadership campaign was clearly an attempt to appease all corners of the party – it largely worked. Eventually the new leader will lay out a manifesto likely to disappoint one of the two wings, but the middle of a pandemic and economic crisis is certainly not the time to do that.
The more interesting noises on health policy came from the Shadow Health Secretary but even with Ashworth's acute criticisms, there is still little overall to take from these speeches that would truly lay the foundation for a Labour manifesto. This is more than understandable with five years to go before the next general election. For the moment Labour are being careful not to expose a policy platform that would allow the Conservatives to talk about something other than their own failings on Covid-19. Eventually, Starmer will need to show his hand. Boris Johnson or not, Labour will need to do more than simply distance themselves from Corbynism if they are to secure a win at the next General Election.