Leading British PPE manufacturer Tecman introduces new product lines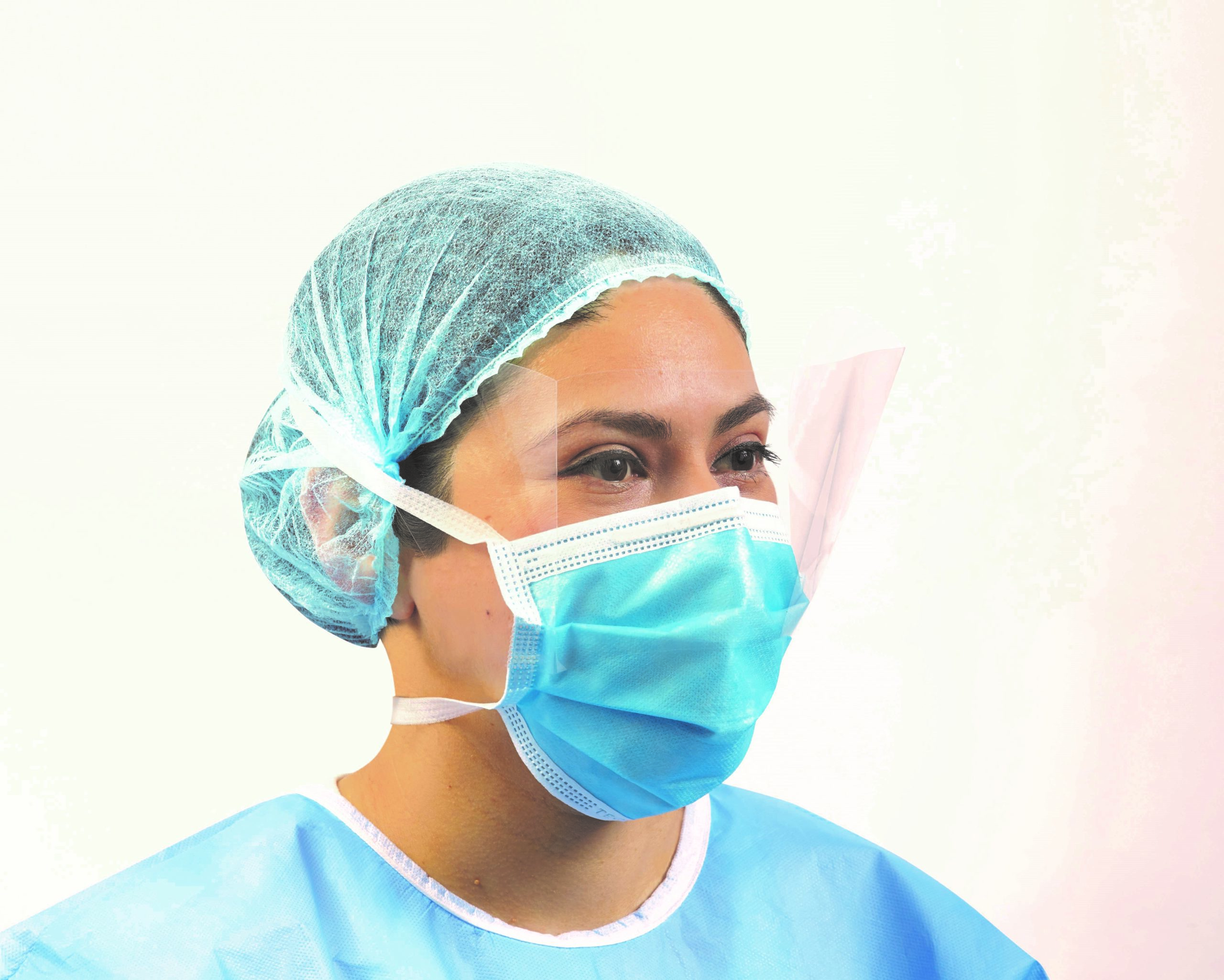 Having led the field in the production of PPE from the early days of Covid-19, Tecman Advanced Healthcare Products has revealed the results of its ongoing focus on product development.
In a recent survey carried out by the company, 73 per cent of healthcare workers expressed concerns over wearer comfort – while a massive 90 per cent were worried about the growing environmental impact of disposable PPE.
Prioritising these issues has led the West Midlands-based business to create two brand-new, high-quality ranges that address keyworker concerns.
---
The future of PPE
Tecman's Type IIR face mask with an integrated visor provides ultimate wearer comfort. There new product is manufactured from three-layered protective fabric with an integrated, optically clear visor with anti-fog properties.
The visor, which is ultrasonically welded to the mask, provides a comfortable fit, and is available with a choice of extra soft ear loops or ties that fit comfortably around surgical caps.
Meanwhile, Optec™, which is due to be launched next month, addresses the need for safe, comfortable protection that's kinder to the environment and offers a low cost per wear.
The ergonomically designed, reusable face shield system is manufactured from biomaterial, engineered to reduce the build-up of bacteria and suitable for use with standard thermal washer-disinfectors or wiping clean.
---
Listening to wearer feedback
Since spring 2020, the Tecman team have been on a mission to make British-engineered face and eye protection the number one choice for the NHS – and wearer feedback plays a huge part.
Kevin Porter, Tecman's technical director, said: "Our ongoing product development is aligned with market and customer feedback, and every stage of the design process reflects user needs."
Tecman's ongoing product development process focuses on the company's 4 Pillars of Comfort:
All-day wearer comfort
performance to the highest standards of safety
sustainable design choices
cost-effective options for healthcare services.
Thanks to the company's high standards of quality, excellent technical support and fast delivery, Tecman's products remain in great demand from distributors around the UK and beyond.