Locum's Nest Raises £3m to Revolutionise Hospital Locum Recruitment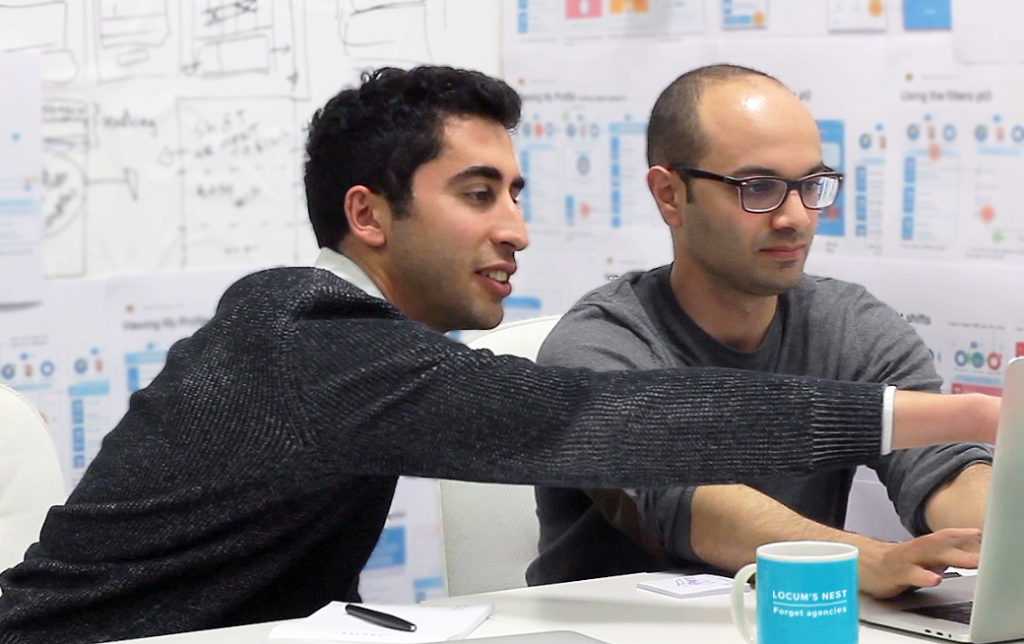 Ex-NHS doctors fully funded to take on recruitment agencies and save the NHS £500m
Locum's Nest, the app that connects doctors to locum work in hospitals, has today announced it has raised £3m in further funding from Albion Capital Group LLP, the leading independent investment manager, and IDO Investments. The new funding takes the total investment in Locum's Nest to £4.2 million.
Locum's Nest is the mobile-first platform connecting doctors to temporary work in healthcare organisations, while helping hospital staff managers cut out the inefficient and expensive agency middleman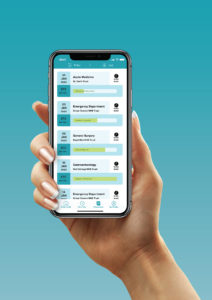 Traditionally, hospitals looking for locum staff to fill empty shifts pay recruitment agencies a percentage commission of the doctors' salary, commonly exceeding £100 per shift. In the last year alone, NHS trusts paid recruitment agencies an estimated £235 million in commissions, equating to almost 25 per cent of the combined financial deficit of £960 million reported by trusts for 2017/18. Locum's Nest's pay-as-you-go model charges a small one-off administration fee per successfully filled shift, delivering considerable savings for a cash-strapped NHS which could be used to finance new medical equipment and hire more permanent staff. By digitising hospital staff banks (hospitals' own network of doctors) and increasing their size and efficiency by over 1000 per cent, NHS trusts can expect to realise another £250 million in savings through using NHS doctors rather than hiring through agencies.
The Locum's Nest app was created by Nicholas Andreou and Ahmed Shahrabani, both ex-NHS doctors who became frustrated at the way hospitals were held over a barrel by recruitment agencies when looking for doctors. Together they worked to harness technology to come up with a doctor recruitment solution for the NHS that would cut out the middlemen and give control back to hospitals.
Commenting on the funding agreement, Co-founder Nicholas Andreou said: "We are truly delighted that Albion Capital and IDO have combined to invest in the next stage of our growth. Albion Capital understands digital health and how healthcare can be transformed through technologies such as ours. They realised the huge potential of Locum's Nest, supporting Locum's Nest with start-up funding in June last year.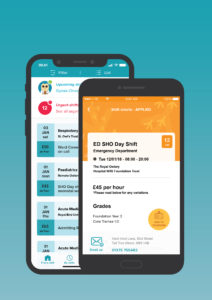 "Todays' news is good for the NHS and good for patients too. It is well known that the NHS is experiencing a recruitment crisis. In the last full financial year the NHS spent £2.4 billion on agency staff to cover vacancies, which means at least £235 million was spent on recruitment agency commissions, a ludicrously high amount which could otherwise have been used to finance other areas of clinical improvements that would directly benefit patients. From the data we already have, we know the NHS could claw back up to £500 million of this year's projected Trust overspend."
Will Fraser-Allen, Deputy Managing Partner at Albion Capital said: "Locum's Nest is a clear demonstration of how the NHS can use technology to drive performance improvement by disrupting the expensive locum recruitment agency model and generating considerable savings for the Exchequer. The Locum's Nest team has achieved a great deal in a short timeframe and we are proud to support the business with additional funding. We look forward to working with them to deliver their growth strategy."
Locum's Nest has already matched more than 40,000 doctors to shifts, across fifteen NHS Hospitals and nearly 100 GP Practices. It has helped to cover hundreds of thousands of hours treating patients with emergency and chronic conditions. One NHS Trust saved £3.2m in locum agency fees in just 12 months – enough to purchase two new MRI scanners for the hospital or pay the salaries of 70 extra full time junior doctors for a year. Another Trust saved a sizeable £4.9m in two years.
Locum's Nest has attracted support from a wide range of stakeholders, including supporters such as NHS Providers, Digital Health.London and doctors.net.uk, the largest network of doctors in the UK. Earlier this year, in a first for the NHS, Locum's Nest, together with five of its partner NHS Trusts, launched the South England Collaborative Staff Bank – a collaboration between five Trusts that are working together to share doctors as part of a mega digital Staff Bank of over 2,500 doctors. This initiative allows both Trusts and doctors to work flexibly and freely between the hospitals without being subject to multiple paper forms and is a true example of how NHS Trusts can work together.