"A crisis years in the making": NCF responds to Health Secretary's announcement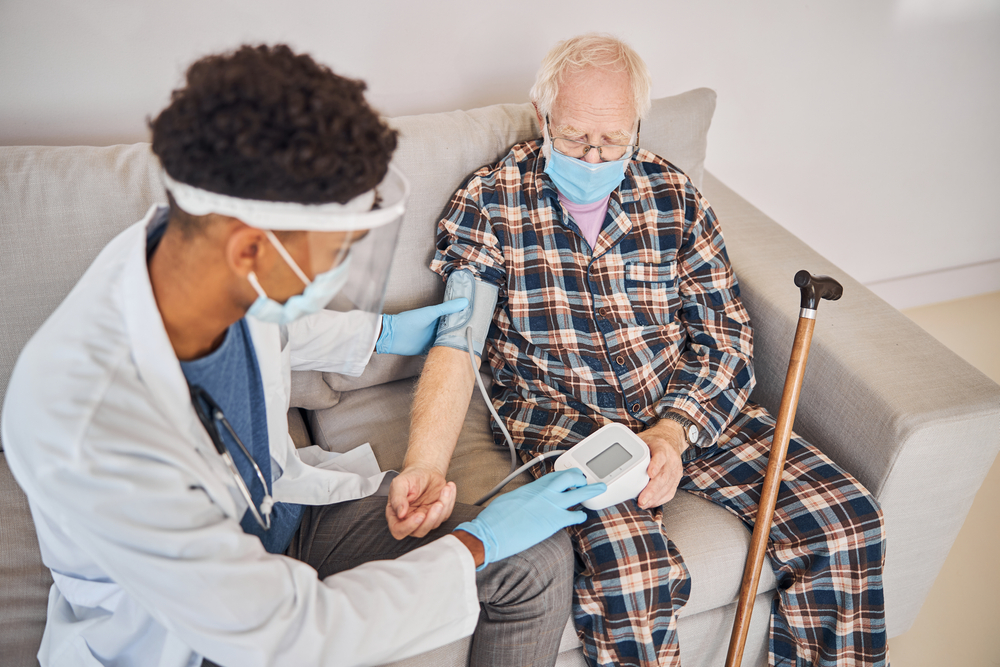 The National Care Forum issues five recommendations to the government following Health Secretary, Steve Barclay's announcement on funding to speed up hospital discharge.
---
The National Care Forum (NCF), England's leading association for not-for-profit social care and support organisations, has responded to the announcement from Secretary of State for Health and Social Care, the Rt. Hon. Steve Barclay, on the government's plans to speed up hospital discharge in England.
The measures will see £200 million being made available to enable the NHS to block book beds in care homes and other settings, potentially allowing 2,500 medically fit patients to be discharged from hospital and cared for in other settings for up to four weeks per patient. A further £50 million of capital funding will also be provided to upgrade and expand hospitals discharge lounges and ambulance hubs, said Mr Barclay.
The funding comes alongside the £500 million Adult Social Care Discharge Fund already announced by the government, which it says reached the front line in December 2022.
The NCF has welcomed the measures, with CEO, Professor Vic Rayner OBE, commenting: "The emergency funding is indeed welcome. This is a situation where care homes can and do make a real difference, enabling people to leave the acute system, gain support and rehabilitation, and then continue their journey home. This is already happening in many parts of the country, and the additional funding will make this happen at pace. However, in the rush to discharge it is important that the strategic lessons are learned.
"This is a response to a crisis that is years in the making. There are a number of core things that need to happen to ensure this makes a difference, and does not divert the problem to a cliff edge a matter of months down the road."
However, the organisation has also issued five "principles", which it urges the government to consider as it seeks to tackle the growing crises in social care and in the NHS's ability to discharge medically fit patients into community settings:
Care providers must be at the ICB decision making table. Care organisations have a strategic role in ensuring communities and people get the care and support they need. It should not be possible that a localised health and care crisis is discussed without the people who can provide part of the solution at the table. This latest round of commissioning must be strategic and embed the position of care providers as equal partners from here on in. High quality care provision to support people back to independent living cannot be viewed as a tap that can be turned on and off. This obsession with a 'just in time' spot purchase approach to having capacity in the system when you need it has to stop. We have advanced information and data already available about communities, their needs and what capacity we have in both acute and care settings. Health leaders must use it; plan, prepare and create an equal partnership between health and social care.
Fund the discharge at a level that enables care providers to pay their staff a wage that reflects their expertise and skill in enabling people to build back confidence, health and resilience to enable them to return home, or to continue a fulfilling life within a care setting. The long term impact of underfunding care means both high levels of vacancies, but also high levels of movement and an increasing cohort of people who can no longer afford to work in care.
Plan for March 2024 – not March 2023. Do not let this funding drop disconnected into the bubbling morass of crisis, hold onto the fact that it is addressing a long term problem, and anything that works for today must contribute to a solution for tomorrow. There may not be enough money, but make a plan, provide some certainty to enable organisations to take on new staff, to invest in new facilities and to develop their in-house rehabilitative resources. Without this long term vision, all of this money will be swallowed into short term fixes such as over reliance on agency staff, or the prioritisation of hospital patients over those with urgent needs in the community.
Wrap the rehabilitative resource around the individual. It must not be the case that people move from hospital either back home, or into a care setting, without the necessary support from skilled physiotherapists, occupational therapists and social workers. They need to get the support that they would have had to enable discharge from hospital to be applied to them moving from a care home back home. Otherwise, we are just moving the person without properly supporting their needs.
Invest in prevention. People do not want to go into hospital. People want to stay at home. However, the delays in assessment, the inability for social care funding to address anything other than acute needs, the challenges around accessing primary healthcare and the long delays in waiting lists all contribute to the crisis that we find ourselves in right now. High quality social care at the time where people need it, in the place where they need it, is the way forward for communities across the country. The fact that we do not have this is the crisis that we should be really concerned about.
Professor Rayner added: "The story that grabs the headline is the hospital, but the real news is the silent crisis going on in communities. The funding is welcome, but make no mistake, this is not job done. Social care matters to us all."