New focus on prevention to provide five extra healthy years by 2035
The Depa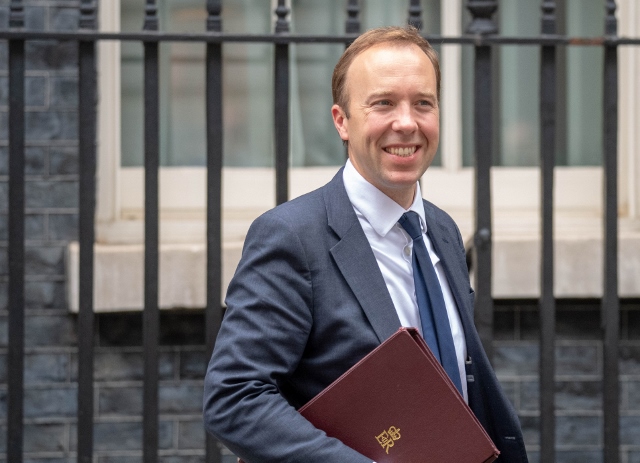 rtment of Health and Social Care (DHSC) has released a new policy green paper outlining the government's renewed focus on prevention. In setting out measures to improve public health across the country, DHSC plans to increase life expectancy across the country by an average of five years.
In the paper entitled 'Prevention is better than cure', the Secretary of State for Health and Social Care, Matt Hancock, outlines his own vision for prevention. The mission, he says, is to ensure that people enjoy at least five extra healthy, independent years of life by 2035, while at the same time narrowing the difference in life expectancy between the richest and the poorest in the UK.
The plans also outline the government's intentions to reduce loneliness, half childhood obesity by 2030 and diagnose three quarters of cancers at stage 1 and 2 by 2028.
While the government has not announced any additional measures to support this focus on prevention, Mr Hancock suggested in a speech on Monday that more of the additional £20.5 billion the Chancellor Phillip Hammond found for the NHS this year, will be used to improve prevention. "In the UK, we are spending £97 billion of public money on treating disease and only £8 billion preventing it" said Mr Hancock, "you don't have to be an economist to see those numbers don't stack up."
Responding to the plan, Niall Dickson, Chief Executive of the NHS Confederation, which represents 85% of NHS providers and commissioners, said: "This is great leadership from the Secretary of State. If backed by action and resources this could be a seminal moment."
As part of the plan outlined in the green paper, Mr Hancock is encouraging people to take more personal responsibly for preventing illness before slipping into ill health. "Prevention cannot be solved purely by the health and social care system alone" said Mr Hancock, "everyone has a part to play, and we must work together across society."
The 'everyday decisions' that people have personal responsibility for is a repeated theme within the green paper, aiming to reduce levels of obesity and smoking in the UK, while also encouraging healthier lifestyles overall.
While the green paper does identify the "role for government to create the environment that makes healthy choices as easy as possible", the focus on personal responsibility over health has caused some controversy among clinicians who suggest that the plans shift too much blame towards citizens themselves.
The primary obstacle facing Mr Hancock's prevention plan is one of local funding. While it may be true that part of the additional £20.5 billion found for the NHS this year will go towards this, the plan still relies heavily of the cooperation of local and civic authorities to put prevention "at the heart of everything they do."
Welcoming the intention of the plan, Helen Donovan form the Royal College of Nursing said that Mr Hancock "must realise his plans will start at a disadvantage as local authorities struggle with planned cuts to public health budgets of almost 4 per cent per year until 2021."
Meanwhile Shadow Health Secretary, John Ashworth, dismissed the plan labelling its aims as 'laudable'. He said that In local communities, years of cuts and "failed privatisation have resulted in health visitor and school nurse numbers falling, while children are losing out on the key early years health interventions they need." He went on to say that unless future planned cuts to public services were reversed, the plans would be "be dismissed as a litany of hollow promises."