NICE recommends MSD's KEYTRUDA® for colorectal cancer in adults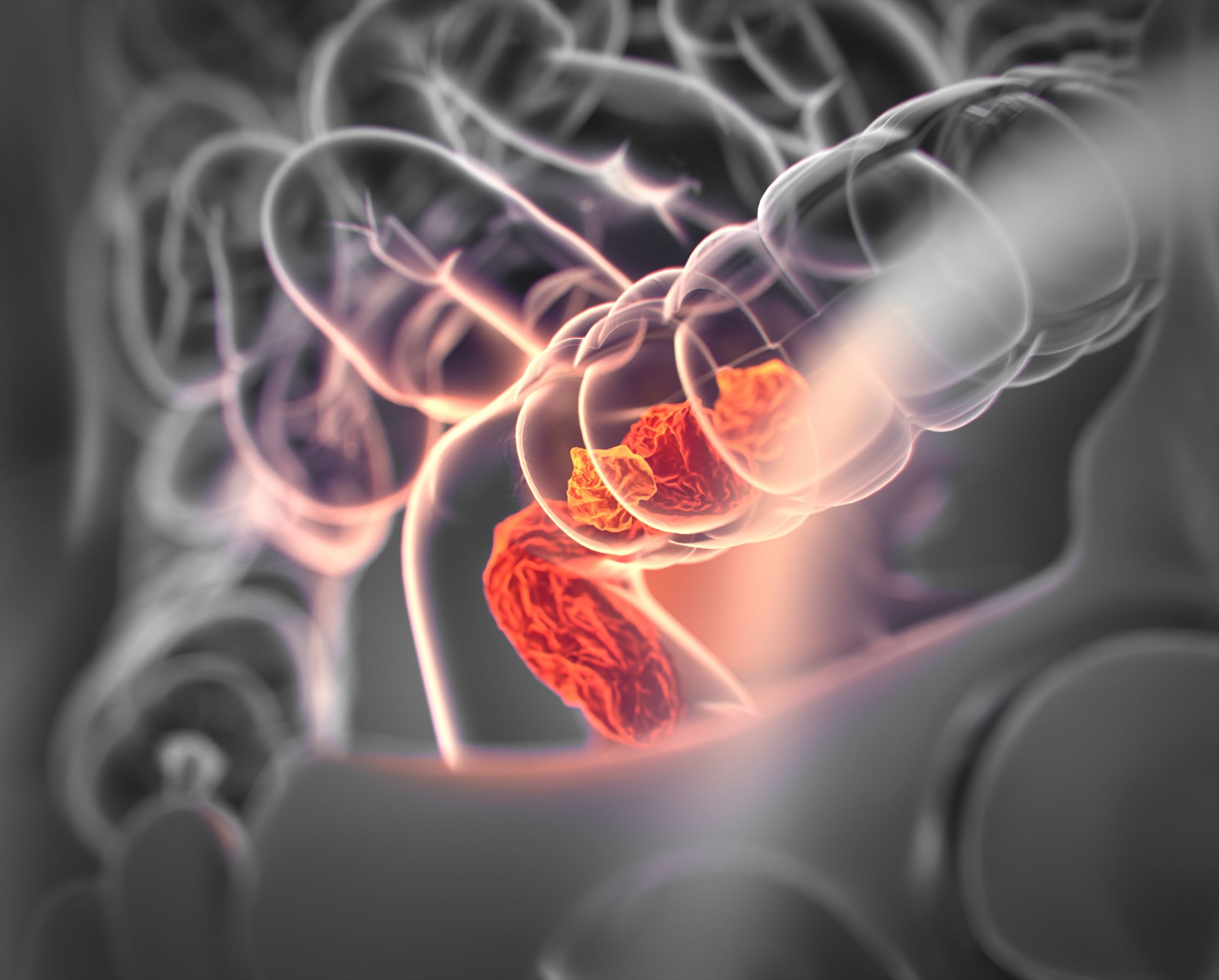 Pembrolizumab is the first licensed checkpoint inhibitor immunotherapy to be made available on the NHS for this subtype of colorectal cancer.
---
MSD has this month announced that pembrolizumab has been approved by the National Institute for Health and Care Excellence (NICE) as a first-line treatment option for adults with previously untreated metastatic colorectal cancers with high levels of microsatellite instability (MSI-H) or DNA mismatch repair deficiency (dMMR). The immunotherapy was granted a European license for this patient population in January 2021 and has been recommended by NICE shortly after, following its first appraisal meeting.
Results from the recent phase III clinical trial KEYNOTE-177, published in the New England Journal of Medicine, found pembrolizumab slowed or halted progression of metastatic MSI-H/dMMR colorectal cancers for, on average, more than double the length of time as chemotherapy (median, 16.5 vs. 8.2 months; hazard ratio, 0.60; 95 per cent confidence interval [CI], 0.45 to 0.80; P=0.0002). Almost half of patients who received pembrolizumab lived 24 months or more without their cancer progressing (48.3 per cent (95 per cent CI, 39.9 to 56.2) vs 18.6 per cent (95 per cent CI, 12.1 to 26.3) in the chemotherapy group), and the trial is still ongoing to assess the impact on patients' overall survival.
Treatment with pembrolizumab led to substantially fewer grade 3 or higher treatment-related adverse events (severe or undesirable) compared to chemotherapy (33 (22 per cent) versus 94 (66 per cent), respectively). Patient health-related quality of life was also improved with the use of pembrolizumab compared to chemotherapy: after 18 weeks of treatment, patients who received chemotherapy saw a decline in physical functioning (EORTC QLQ-C30 score of -8.83, CI -12.53 to -5.14) whereas patients receiving pembrolizumab saw an improvement (EORTC QLQ-C30 +1.17, CI -2.26 to +4.61).
Dr Kai-Keen Shiu, Consultant Medical Oncologist at UCLH NHS Foundation Trust, Honorary Associate Professor in Oncology at UCL Cancer Institute and UK Chief Investigator for the KEYNOTE-177 trial, said: "It is great news for our NHS that NICE have approved pembrolizumab as first line treatment for metastatic MSI-H/dMMR bowel cancer based on the results of this international trial. I am glad that we can now offer eligible patients a therapy which has been shown in the KEYNOTE-177 trial not only to be more effective in stopping tumours from growing versus chemotherapy, but is also shown to have more manageable side-effects. For some patients, access to this treatment could be truly life changing."
Patients who are now able to receive the treatment have MSI-H/dMMR markers in their tumours, which occur when cells are unable to repair errors made during cell division. This can be caused by mutations in DNA mismatch repair genes – either inherited mutations or mutations that occurred within the tumour. The inability to repair errors leaves the tumour with lots of mutations, which can make the tumour more visible to the immune system. People with a condition called Lynch syndrome are born with mutations in mismatch repair genes and have a higher risk of cancer, particularly bowel cancer, throughout their lifetime – and often develop multiple types of tumours. Lynch syndrome patients would be eligible for the new treatment, as well as other patients with MSI-H/dMMR tumours.
NICE already recommends that all bowel cancer patients should undergo a diagnostic assessment for Lynch syndrome following diagnosis. Part of this Lynch syndrome assessment is to conduct a validated test for the presence of MSI-H/dMMR – which is the same validated test that can be used on patients diagnosed with metastatic colorectal cancer to help identify patients eligible for pembrolizumab.