Our healthcare innovations must stand the test of time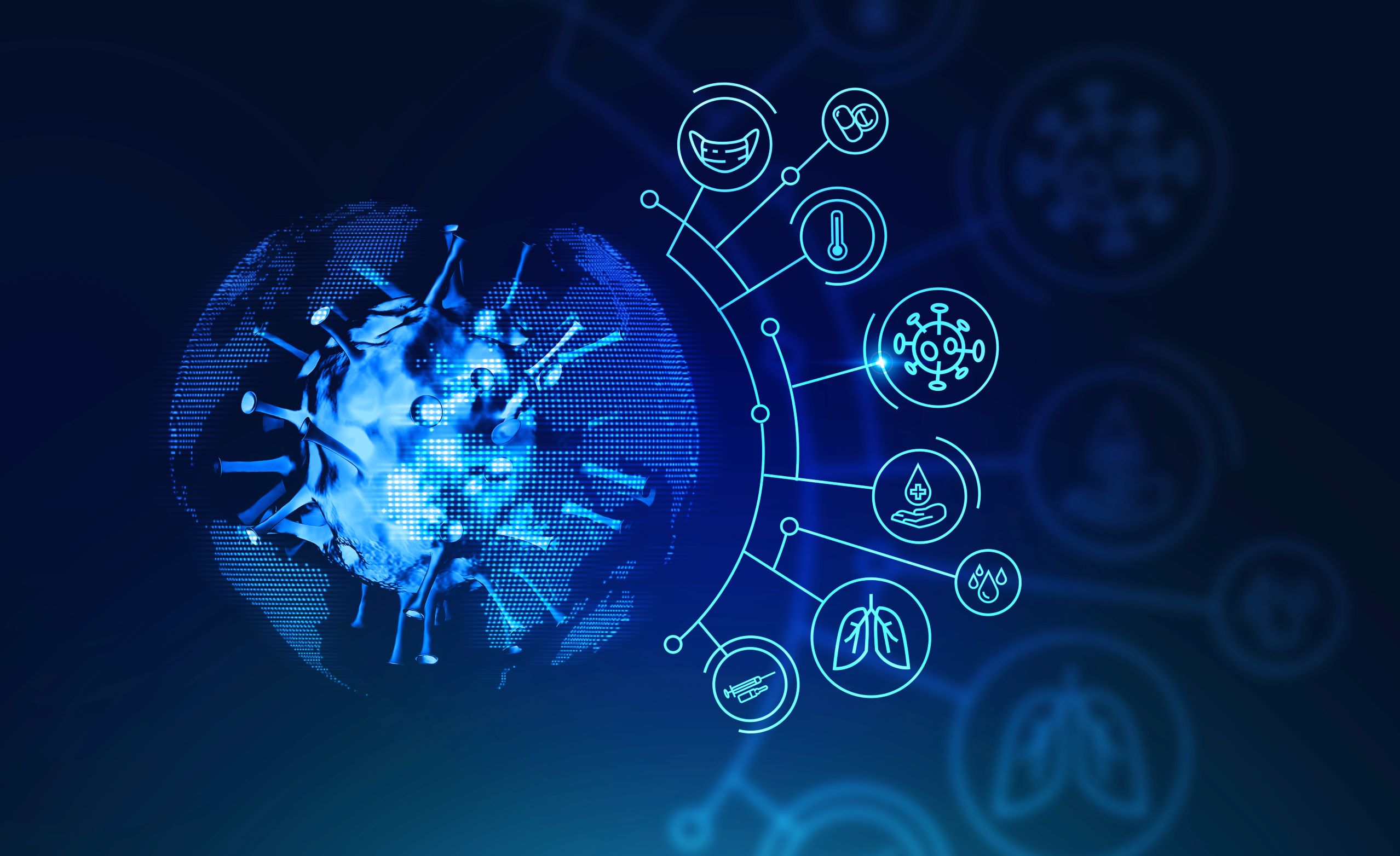 The folks at NHS Digital have been busy over the past 10 weeks, writes Daniel Male. While advancements in digital health have progressed at an unprecedented rate, good innovations must be kept long after the coronavirus pandemic has finally been managed.
---
Rt Hon Stephen Dorrell welcomed attendees to the ninth Public Policy Projects Virtual Healthcare Breakfast since the Covid-19 outbreak began, discussing the progress that has been made in digital health. Who better to lead this discussion than Sarah Wilkinson, CEO of NHS Digital. As anticipated, she had no shortage of discussion points to draw upon.
NHS Digital has responded to the Covid-19 outbreak with reaction times Sarah would not have believed possible at the start of the year. Historically known for being slow on the uptake of new innovations, the NHS has digitised in response to relentless demand in recent months. This has not just been patient facing, although this is where much of the progress has understandably been made.
NHS Digital itself has had to digitise, while simultaneously implementing digital solutions across the entire health service. Microsoft Teams, a workforce collaboration tool, was rolled out in a matter of weeks to allow for collaborative work and remote working for its staff as well as for others across the health service. Ensuring that the 1.2 million NHS Mail users got access to this tool has proved critical to securing a continuity of workflow as lockdown got into full swing. The benefits of this have been extended with a further rollout of NHS Mail to social care and other users over the past few months.
Providing enhanced digital care to patients told to stay at home has been expanded on many fronts. The NHS 111 phone system experienced a 95 times usage increase relative to its previous peak following Boris Johnson's announcement that this should be used where possible. Despite stress testing, this level of demand was beyond any expectations. The service has since been upscaled to meet the needs of people being asked to social distance.
Alongside the telephone services the NHS App (which provides access to eTriage, GP bookings and prescriptions) has been adopted more broadly. Because of the user growth in the app and NHS online, a 'volunteer army' had to be assembled within NHS Digital to authenticate new users. NHS Digital has also supported the launch of new "Health-at-Home" pages at NHS.uk to support an NHSX social media campaign to encourage the use of digital tools available to the public. This received 13,000 views and 500 video views during the campaign which ran from 9-14 April.
A key point of focus brought to the attention of delegates was remote care; ensuring patients have access to services where possible without having to visit a physical location. Here, according to NHS Digital, there have been two 'major milestones' within the last fortnight, in both Summary Care Records, which provide augmentation for the Covid response, and GP Connect – which allows information sharing across primary and acute care. In addition to these strategic areas, progress has also been made in testing, supporting clinical trials and providing infrastructure for additional capacity.
Alongside this, NHS Digital has accelerated its work with partners, including Cambridge University, to develop machine learning for predictive modelling of ICU capacity, and creating a 'trusted research environment for SAGE with the National Institute for Health Research and Health Data Research UK. Further support has also been directed towards the mission to boost NHS capacity, including supporting connectivity of new sites, such as the Nightingale facilities, supporting trusts with cyber security, and helping those returning staff with virtual GP services for remote working.
---
What next?
Over the coming months, NHS Digital is looking to increase the sophistication with which it can identify the most vulnerable in society. As lockdown measures ease, those at high-risk of from Covid will require continued remote support to ensure they remain safe as societal patterns change to a new normal.
Ethics surrounding tech will become increasingly important in ensuring public trust in digital healthcare services. However, along with increased system capabilities, more data being collected, a growth in remote working and new channels of communication and service delivery, comes the threat of cyber attack. Not only is the threat greater, but the stakes are higher. Cyber security, therefore, must become a priority.
On the same thread as cyber security is the responsible management and application of patient data. Data is not only essential to the management of the Covid-19 crisis, it will sit at the heart of the healthcare system as it continues to adapt. Privacy campaigners have made no secret of their objections to a contact tracing app feeding their connections back to a centralised system anonymously. The NHS must be aware that this response is but the tip of the iceberg when patient data is in question. While this is not a new debate, it is one that faces a greater urgency for answers should systems, professionals and patients be required to engage remotely in the long term.
The ethics of tech will, therefore, be central to solutions developed going forward. This sits at the heart of public and patient trust which will perhaps overtake cost and physical impracticalities as the primary barrier to implementing new digital data solutions. While the nature of a pandemic gives centralised services an argument that solutions should be implemented first and proper due diligence done later, this will not stand for long. A detailed investigation may follow the spring of 2020 and the outcomes will dictate much of what comes next. A gambling man would be safe in betting on a much greater push for transparency of data use.
With development comes risk. However, there is also risk from being overly cautious following a leap forward once we return to something resembling 'peace-time'. In being over-cautious, the NHS risks delays to planned investment in much-needed technology and a reassessment of priorities – we cannot allow economic and wider political pressures to stem progress. Clearly, historic conservatism surrounding the adoption of new technology in the NHS will have to be re-evaluated.
---
New frontiers
The broader questions aside, it was refreshing to hear that NHS Digital has been supporting the often-neglected social care sector. The organisation has been working to increase the capacity to manage 'sit-rep' data from care homes and create a more comprehensive understanding of the wider sector. If there is one learning to take from the Covid response in the UK, it is that health and social care should be symbiotically linked.
The current disparity between the health and social care sectors is starkly illustrated by varying usages of digital tech. About 40 per cent of social care services are using IT systems, from eight different vendors. NHS Digital is working with these vendors to establish how data can be gathered and centralised to provide greater understanding and analytics. This is long-overdue, the social care sector has lacked a body with the resources of NHS Digital to spark change. The results could prove crucial in facilitating the integration of health and care services across the sector.
Going forward, NHS Digital will have to assess its role as a leader in digital healthcare. Innovation has taken place at an unprecedented rate, and with it has come substantial practice and behavioural change. All NHS and social care bodies have the task of establishing which of the rapidly developed and adopted innovations should be kept, and which should not, to ensure the most beneficial boost to patient outcomes.
The pandemic has confirmed that the road ahead for healthcare is a digital one. However, navigating this path will be easier said than done.