'Outstanding' CQC rating for Kent Community Health NHS Foundation Trust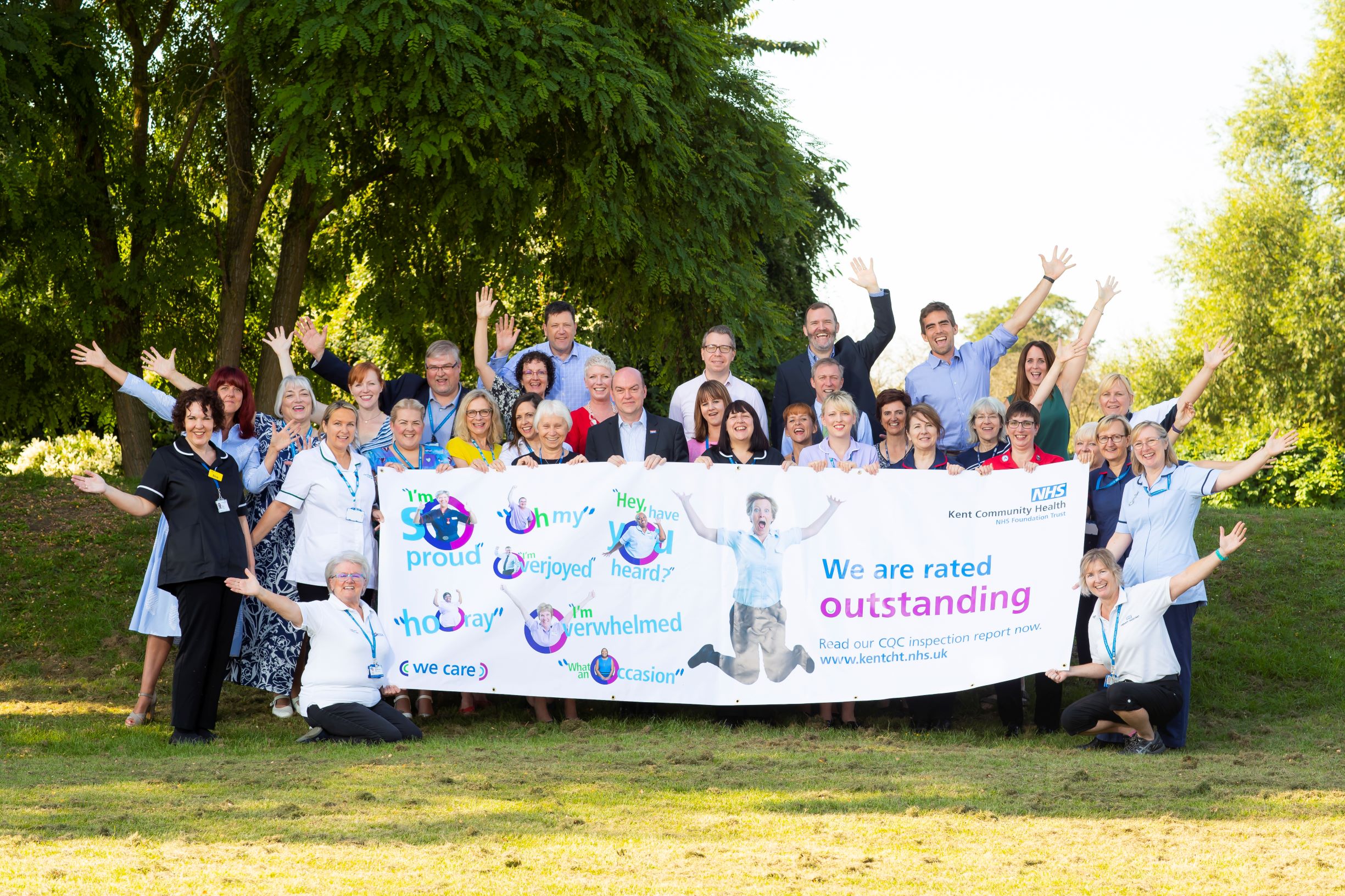 The Care Quality Commission (CQC), has awarded Kent Community Health NHS Foundation Trust and 'Outstanding' rating, following an inspection in May 2019.
The Trust was previously rated as 'Good' after CQC's last inspection in June 2014 and now becomes only the third community trust in England to have the most prestigious accolade.
CQC's recent evaluation of the Trust focused on its' four core services: sexual health services, urgent emergency care, end of life care and community dental services. CQC also looked specifically at management and leadership to answer the key question: Is the trust well-led?
Dr Nigel Acheson, CQC's Deputy Chief Inspector of Hospitals noted that the Trust provides a wide range of essential health services to a large population in Kent, supporting people to recover from illness and to live well and independently, often without being admitted to hospital.
In a statement following the report, Dr Acheson said: "The trust's determination to develop a patient centred culture has improved services. This has ensured that the overall rating has moved to Outstanding.
"Staff spoke positively about the patient journey and the striving for continual improvement. This was especially clear in urgent care and sexual health which were both rated as Outstanding. Community Dental services also improved and are now rated as Good. Staff worked as a team in a co-ordinated way for the patients' best interests.
"The hard work makes a real difference to the lives of people using the services. Everyone who has played a part in this should be proud of this great achievement."
Chief Executive of the Trust, Paul Bentley said: "I am delighted and extraordinarily proud that KCHFT has been rated as 'outstanding'. Every day our teams come to work and deliver our values – caring, aspirational, responsive and excellent – making sure every person we serve has the best possible care and the CQC's report reflects this commitment.
"Indeed, our priorities – developed annually with our staff, patients and partners – centre very much on what is important to us and what matters for the people we care for."
Key findings of the report
Engagement with patients, staff and stakeholders seen as business as usual and vital to delivering services.
Rigorous and constructive challenge from patients was welcomed.
There was significant cultural shift to dissolve bureaucracy and a healthy and authentic culture of valuing staff, openness, fairness and putting the patient at the heart of every policy, strategy and service delivered.
A clear proactive approach to seeking out and embedding new and more sustainable models of care.
Safe use of innovative and pioneering approaches to care and how it is delivered are actively encouraged.
Leaders have an inspiring purpose, striving to deliver and motivate staff to succeed. Staff felt supported, valued and respected by their leaders.
---