PayByPhone implementation success at Northampton General Hospital

Since February 2018, mobile parking payment provider PayByPhone has been available to visitors at Northampton General Hospital NHS Trust. The hospital receives around 1,600 daily visits across seven on-site car parks and approximately half that number on the weekend. Traditional pay-and-display parking was in use in each of the car parks, but over time the hospital identified a growing need for cashless parking.
Brian Willett, Hotel Services Manager for the NHS Trust, explains: "Visitors started enquiring about alternative payment methods at the hospital and we felt that we could make better use of available technologies to improve their parking experience."
In the first month after PayByPhone was launched at the hospital, the company processed 1,800 transactions, the rate of which has consistently grown month by month with 3,800 in August, 4,700 in September and 6,000 in October 2018. Moreover, 86% of those who use the PayByPhone service rely on the app rather than the phone or text functions to pay for their parking.
PayByPhone, a wholly owned subsidiary of Volkswagen Financial Services AG, is one of the fastest growing mobile payments companies in the world, processing more than £242 million in payments annually. In the UK, the company processes over 60,000 transactions per month across more than 30 hospitals.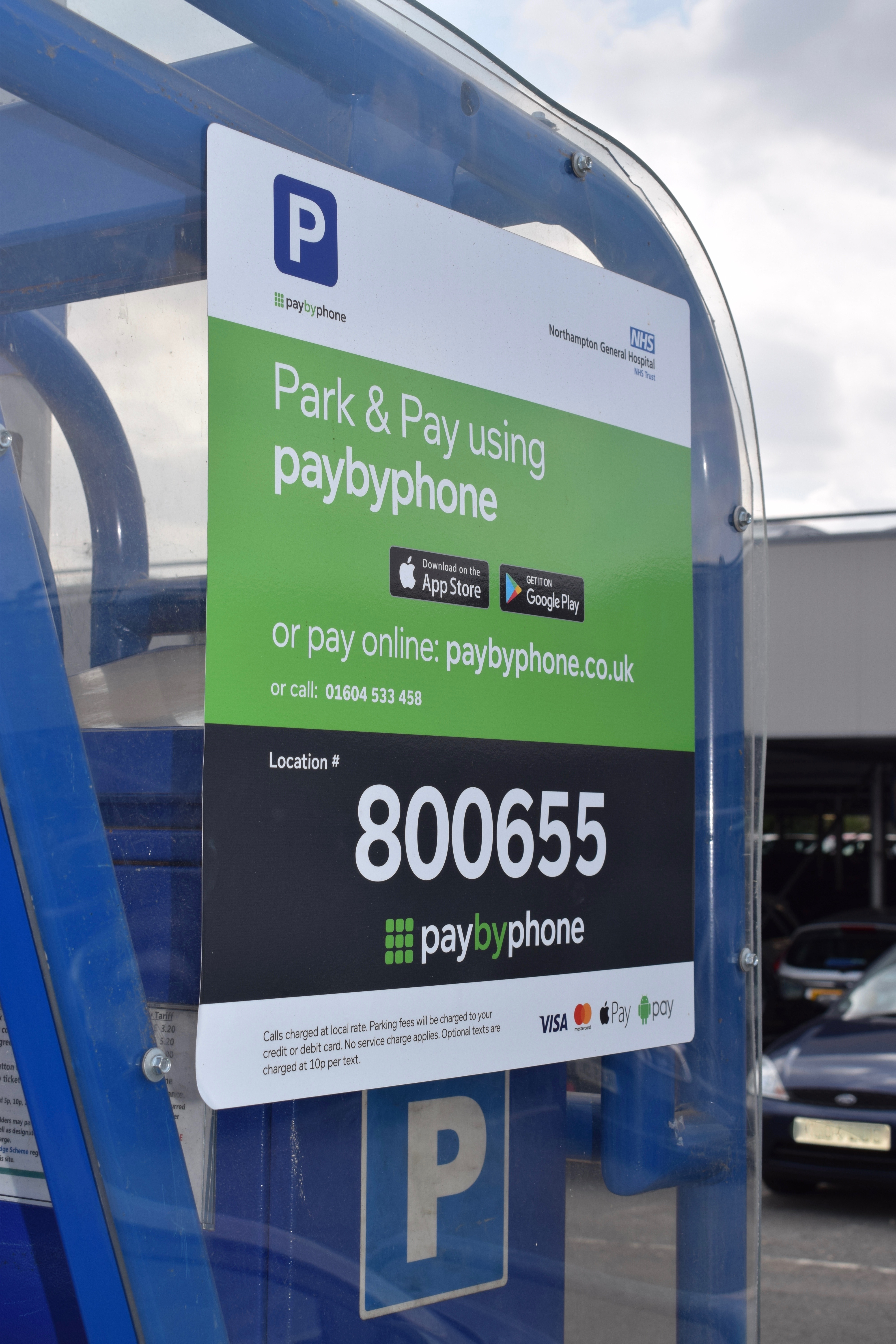 Anthony Cashel, Marketing Manager for PayByPhone UK, says: "Removing the need for hospital visitors to remember change for parking payments takes away one small layer of worry from what is often an already stressful time. Coupled with the ability to allow users to extend their parking session from their smart phone or Apple Watch without having to return to the vehicle, visitors have one less thing on their mind should an appointment or visit take longer than expected."
PayByPhone solutions are used successfully at hospitals of all sizes. In addition to an improved visitor experience, hospitals also benefit from a reduction in the time spent maintaining pay-and-display machines, reduced cash collection and lower risk of theft.
Cashel concludes: "Our implementation at Northampton General Hospital, where more than 13,400 unique users have been registered and 33,000 transactions processed so far, shows that there is substantial demand for this type of solution. We are delighted with the success and keen to help more hospitals across the country improve their service."