Reimagining hospital inspection: HT speaks to Professor Ted Baker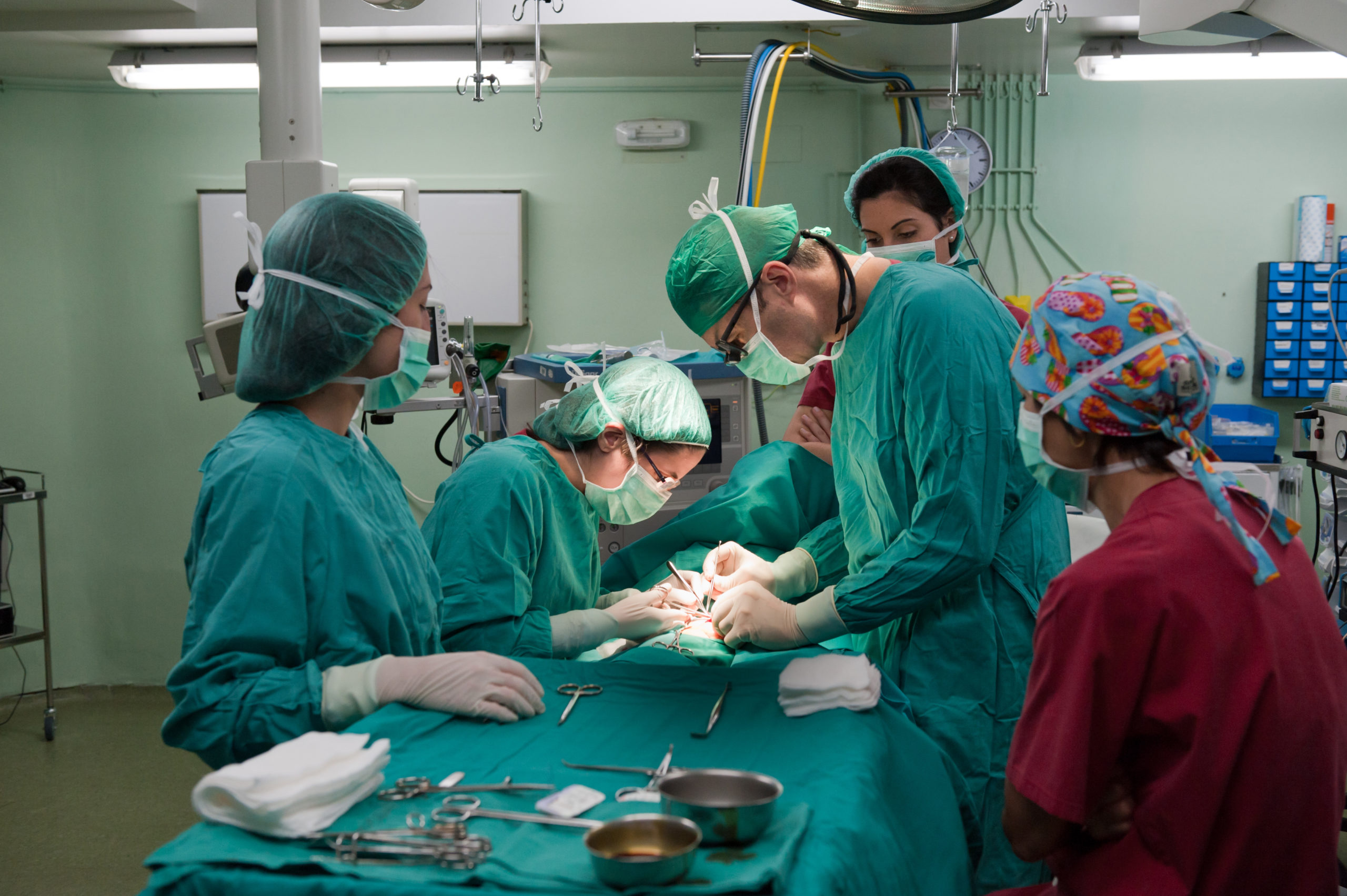 Finding the balance between holding providers to account and encouraging improvements is always delicate, and even more so during a pandemic. Hospital Times talks to Professor Ted Baker of the Care Quality Commission, to discover the challenges it faces now and in the future.
---
Assessing and regulating a hospital is a sensitive endeavour at the best of times. In the context of a pandemic, emotions can run high. We saw this in the case of Liverpool NHS Foundation Trust, where frustrations were voiced that the Care Quality Commission (CQC), which recently flagged a host of issues with the Trust, was not recognising the "extraordinary pressure" from the pandemic that the Trust was working under.
Professor Ted Baker, CQC's Chief Inspector of Hospitals, makes no apologies for "telling the truth" about what is happening on the frontline. "Our job is to judge the quality of care that people are receiving, and report on that quality of care – we are reflecting on things that the Trust can change." While not willing to comment specifically on the case of Liverpool NHS, he brings up the fact that "frontline staff are often grateful when we go in and point out that, actually, things are not going well."
He asserts that, "the right leadership responds to the truth about the problems and will look for ways to improve", going on to explain that CQC reports are not meant as "overarching criticism" but rather as an "audit of care provision". The professor says that problems arise when people respond "very defensively to reports in a way that makes it difficult for them to address the problems." As a regulator, relationships must be built with providers so that their insight is welcomed. Easier said than done.
Professor Baker does not pretend that solutions are easy to come by, especially under the pressures of Covid, but he stresses that "without an honest conversation about what the problems are, we will not find solutions." The key challenge, he says, is how the system works together to find collaborative solutions to these issues, and how providers can work with regulators to access improvements.
---
A crisis building in emergency care?
Where a system-wide approach will particularly benefit hospitals is in emergency care. It is widely acknowledged that for years winters have been getting progressively worse for emergency departments, and that "we are simply not finding solutions to this building pressure with current ways of working."
Despite the recent vaccine roll-out rekindling hope for the nation, emergency departments face formidable challenges this winter. CQC is working with emergency care professionals to ensure that they have the best guidance available, while at the same time charging them to make sure they are using this guidance effectively. This strikes at the core of the delicate balance that any health regulator must play, between holding providers to account and encouraging improvements. This was the genesis for "Patient FIRST", a resource developed by CQC and frontline emergency department clinicians to provide desperately needed help in urgent care settings. Patient FIRST provides guidance on patient flow, infection control and staffing.
"Emergency care cannot continue to function as a catch-all for all other urgent problems in the community," says Professor Baker. He points to shortfalls in our mental health system, for instance, which have led to increasing emergency admissions for patients with acute mental health issues. "When we talk about integrated care, it is important not just to talk about linking up primary care with acute services, but also establishing the role of mental health services across the system."
Does Professor Baker wish the CQC to become a "coach" of sorts to embed improvements? "Not quite," he says, likening the CQC's role to that of a partner, and stressing that it is not an improvement agency. While there is increasing rhetoric around proactive collaboration, he clearly sees it as vital that a distinction remains between regulation and improvement.
---
Quality of care has a new meaning
As stressed in a previous article with CQC's Chief Executive, Ian Trenholm, the vision for CQC is in taking a system-level view to drive system-level improvements. The regulator's Chief Hospital Inspector seems particularly focused on examining the pathway of care for, ensuring that the level of care they receive is on point no matter where they interact with the system.
"Even before Covid," he says, "if you look at our previous surveys and reports, they often cited excellent care within hospitals but less so following discharge." With such mounting backlogs, the challenge of preventing people from being overlooked in their care increases in breadth and scope. It is to the handover of care that Professor Baker wants to apply particular scrutiny.
Echoing much of Ian Trenholm's call for regulators to provide a basis for system reform, Professor Baker declares that hospitals can no longer achieve outstanding results without having meaningful impacts on the entire patient pathway. He is adamant that, "quality is no longer a single overarching entity as, to improve quality of care, we must address inequality in health." The hospital inspector wants to see the CQC "challenge itself to regulate through the eyes of people using their services."
A pertinent point indeed, as waiting lists for elective care continue to weigh heavily on the minds of all in the NHS, regulators included. "These waiting lists are not simply lists of people," says Professor Baker, who says that the sector has had to "learn the lesson" of stepping back from elective care to tackle the immediate pressures of the pandemic. "They are lists of individual livelihoods and individual conditions, and we have to ensure they get the care they need."
From a CQC perspective, success in clearing the backlog won't simply be decided in hospitals, but will be largely dependent on how well different parts of the system can work together, Professor Baker cited CQC's report Beyond Barriers, as an outline of how this aligns with CQC's strategic vision for furthering integration.
What this boils down to for hospitals is to prevent patients from "falling through the cracks following discharge from hospital." CQC doesn't pretend to be the first to highlight these issues and insists that it "is not pushing at a locked door" because, ultimately, providers are keen for this change too.
Professor Baker clearly sees that the practical application of collaboration and integration comes in many shapes and forms. "While it has become associated with the integration of acute, primary and social care, we've seen that providers have been helping patients to get proactive and we've been doing this in the independent sector. And that's been really important. And I should just pay tribute to the independent sector and what they've been doing to support the NHS throughout this."
Lots of goodwill then, but he admits this does not reduce the size of the problem, and we still need greater prioritisation of care. Much better sharing of data has helped facilitate these shared efforts: "we are going to need this data transparency going forward."
---
The evolution of inspection
"We want to be more than just a regulator that occasionally turns up, does a major inspection and then tells providers what they need to do to be better; it has got to be a more regular approach." This change of tack doesn't mean that the CQC is stepping back from inspections. Having chaired CQC's first comprehensive hospital inspection while working at Oxford University Hospitals NHS Trusts in 2013, he believes that on-site inspections will remain a core component of CQC's regulatory approach.
However, with an increasing use of digital platforms to maintain contact with providers, there is now a much greater focus upon monitoring.
Hospital inspection has undergone considerable change this year. Professor Ted Baker hopes that this strategic shift towards system evaluation will help CQC become a smarter regulator, with smarter inspections. "We need to constantly be building stronger relationships with providers and reduce the transactional relationship that we have had with them in the past, working with them on an ongoing, voluntary, day-to-day basis." This, in his mind, will help them to better understand the world of healthcare through the eyes of the provider.
---