Resuming oncology in the era of Covid-19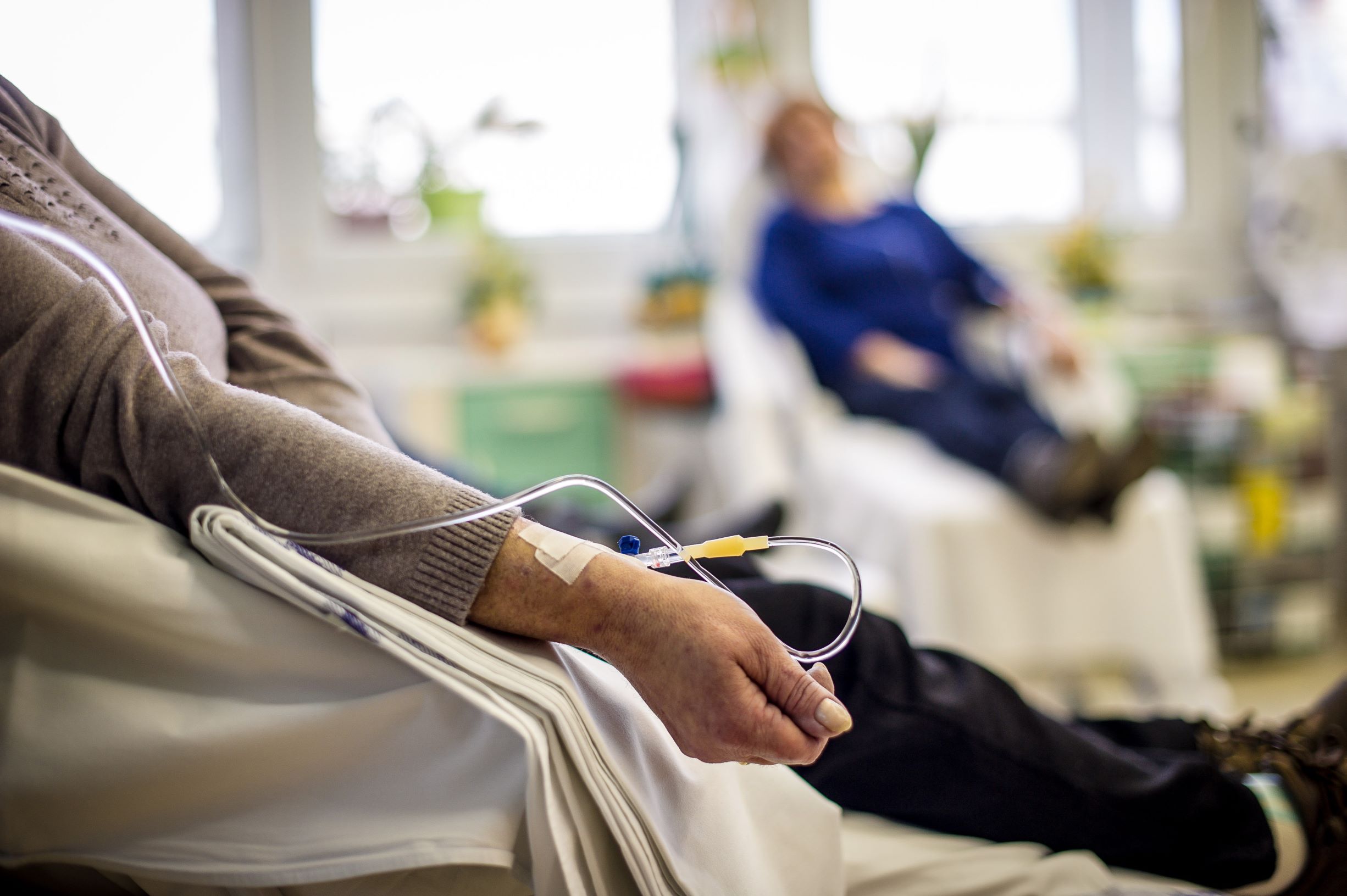 The NHS is now facing its greatest challenge since inception, Professor Karol Sikora asks how can it resume oncology services in this changed landscape?
---
There is no denying the speed, vigour and determination with which the NHS has adapted to fight Covid-19. Hospitals across the country did everything they could to ramp up capacity and, thankfully, they have successfully navigated the worst of the pandemic.
Dictating policy until now has understandably been a desire to prevent hospitals from becoming overwhelmed by unrelenting demand for ICU bed capacity – resulting in a halt to elective care procedures. But as an overrun NHS looks like an increasingly unlikely prospect, the question of how the NHS resumes "normal" service, and what "normal" truly looks like must now be addressed.
Obviously, there are no simple answers. For the millions of vulnerable people across the country who have been waiting for procedures and operations, the fear of Covid-19 is – understandably – unlikely to ease any time soon. However, these vulnerable patients, such as those living with cancer, heart disease and diabetes, are naturally growing increasingly anxious at the continued delay and disruption to their treatment cycles. They need the NHS to be back up and running as much as they need it to protect them from coronavirus.
In recent months this has been a core message from Professor Karol Sikora, Medical Director of Rutherford Health. Karol is already a well-established name in this sphere, his reputation within the field of oncology resulted in a stint as the head of the World Health Organization (WHO) cancer programme. Throughout the pandemic, Karol has focused his efforts on cancer patients awaiting treatment and, crucially, those who have not yet been diagnosed. We spoke to Karol to examine the next big challenge for the NHS: how we resume oncology in the Covid-19 era.
---
A ticking time bomb
Cancer is not going to go away, it doesn't take holiday breaks

Professor Karol Sikora, Chief Medical Officer, Rutherford Health
There are ways to outline the gravity of this challenge. Examining the amount of biopsy samples being analysed in pathology labs across the country reveals a clear drop-off in the number of people coming forward with cancer. Based on the numbers we would usually see, Karol says, around 30,000 people would have been diagnosed with some form of cancer in April, however, only 4,000 came forward this year. There are obviously good reasons why these numbers have dropped; the NHS has been in Covid-19 mode since March. Critical-care capacity has been fully geared towards dealing with the worst of the pandemic, with physicians being commandeered from all major disciplines to help in the fight.
Though necessary, this is not sustainable. As Karol says, "cancer is not going to go away, it doesn't take holiday breaks. The 25,000 or so people that have not yet come forward are going to manifest themselves at some point this summer."
Karol likens the problem to that of a dam waiting to burst. A surge of patients coming forward with serious and complex conditions would be extremely difficult to manage at the best of times – in the context of Covid-19 it becomes a mountainous task. The UK needs a plan but, as Karol worryingly points out, this plan does not yet exist.
Britain has long struggled with late-stage cancer diagnosis, successive European lead tables on diagnosis time frames confirms this. This is nothing to do with the quality of cancer care itself but the fact that people in Britain, for a variety of reasons, present with cancer far later than in other European nations. The disruption that Covid-19 poses to diagnostic timetables threatens to amplify the already serious problem of upward stage migration of cancer in the UK.
---
What are the solutions?
The coronavirus peak was, thankfully, not as dire as some initial predictions first suggested. The NHS successfully mobilised to increase ICU capacity and is now winning its fight against this invisible enemy. Yet the virus is still there and is likely to remain until an effective vaccine is made available to the public. This means that hospital care as we previously knew it will have to adapt so that the NHS can resume some form of 'normality' of care.
"It is a matter of holistically examining all available resources so that we can resume routine treatments in a rational way," says Karol. The most urgent problem, for him, is to restart cancer surgery: biopsies need to resume if we are to start establishing diagnostic and treatment pathways. But the question is how do we do this while protecting patients from the virus?
Fundamental to the delivery of safe care to cancer patients in a hospital context is the development of 'Covid-free' zones. This concept, that no one is allowed in specific hospital areas unless they have been shown to be Covid-19 negative, will be challenging to implement. It will require painstaking planning and mapping of a hospital site to ensure that the flow of 'regular' patients does not put them at risk of infection. This not only requires the physical segregation of patients to different parts of a hospital but also relies upon essentially live-time updates on the positive/negative status of all staff. This includes doctors, nurses, porters and cleaners.
Karol is certainly not one to sugar-coat the logistical challenge that this poses for already stretched hospitals across the country. The mechanism to create Covid-free zones is being sought in every industry in which social distancing is not possible, but few have yet been successful with the exception of Premier League football. The footballers and staff have been having throat swab PCRs twice a week for a month and are playing in front of an empty stadium. Amazing organisation – the NHS would do well to coordinate similar strategies in hospitals across the country.
There are several aspects crucial to making this concept a viable reality for hospitals. Testing for Covid-19 will obviously be key, but while testing capacity has increased in recent weeks, there is still no effective point-of-care testing. Results must still be determined in a laboratory, typically with 24-hour turnaround (at best) and, additionally, being negative today does not mean one will be negative tomorrow.
Developing an isolation strategy for cancer patients before and after their procedures will also be necessary but poses further challenges. If, say, a patient is tested a week before their procedure, they would have to isolate for seven days to ensure their protection, then the hospital would have to arrange for them to be transferred into a Covid-free zone afterwards.
These tasks will ask much of staff and patients alike, both of whom have already been forced to sacrifice much in this desperately difficult time, but alternative options are few and far between.
As Karol highlights, "the problem is that we simply have to get these procedures done, and they need to be done in Covid-free zones." However, even if patients can have their procedures carried out successfully, many of them will be beginning cycles of chemotherapy, radiotherapy, perhaps even CAR-T therapy. All these treatments are incredibly sophisticated, requiring a range of specialists to administer the care of each patient.
That is not to say, however, that there is no way out of this. Karol can remember the old days of radiotherapy, where patients would need over 30 treatments, requiring daily visits to a hospital. Streamlining treatment pathways has reduced the required number of radiotherapy treatments to only a handful and, in combination with innovations such as proton beam therapy, this can be reduced further still. Karol insists that, "there are huge opportunities to look at easier, quicker and more efficient ways of cancer treatment, while not sacrificing the quality of care."
The challenge in implementing even quicker radiotherapy processes is that there is not enough time for clinical trials. Fortunately, for prostate and breast cancer – two of the most common cancers that require radiotherapy – there is already promising data to suggest that radiotherapy courses can be shortened further.
What can be done for chemotherapy? As Karol outlines, we are limited in the ways in which we can shorten the courses of chemo, but we can look at drug substitution. "A box of pills, which can be delivered to your door, is a lot safer and makes a lot more sense than having to pitch up to a hospital to have an infusion," says Karol, who now wants to see the NHS closely examine drug treatment cycles for all cancer patients.
---
A struggle ahead
"All healthcare systems have been set back across the world, we just have to get them moving again," says Karol, who wants to see systems expedite imaginative solutions to deal with this unprecedented challenge. We are already seeing this in many parts of the sector, for instance, in using digital technology for patient interfaces that do not require face-to-face interaction.
Without similarly innovative solutions for oncology services, Karol warns that there could be an additional 60,000 cancer deaths over the next few years. "We need to harness everything we have across the country to stem this tide of upward stage migration of cancer." This could include utilising spare resource from the private sector, which has already been largely brought in to boost capacity to deal with Covid-19.
"Either way we need to get the water flowing from the top of the dam, otherwise the total deaths from Covid will pale in comparison compared to what we will see from cancer. We should be looking abroad to countries that have maintained service; we must emulate them."
It is important to stress that, while resuming oncology is a priority, the challenges posed by restarting cancer services are much like those posed by other conditions – notably cardiovascular disease, diabetes and mental health. It is clear that, whatever route we can take out of this mess, the challenges facing the NHS now go to the very core of what it can offer as a healthcare system.