Spring Budget 2022: Key takeaways for healthcare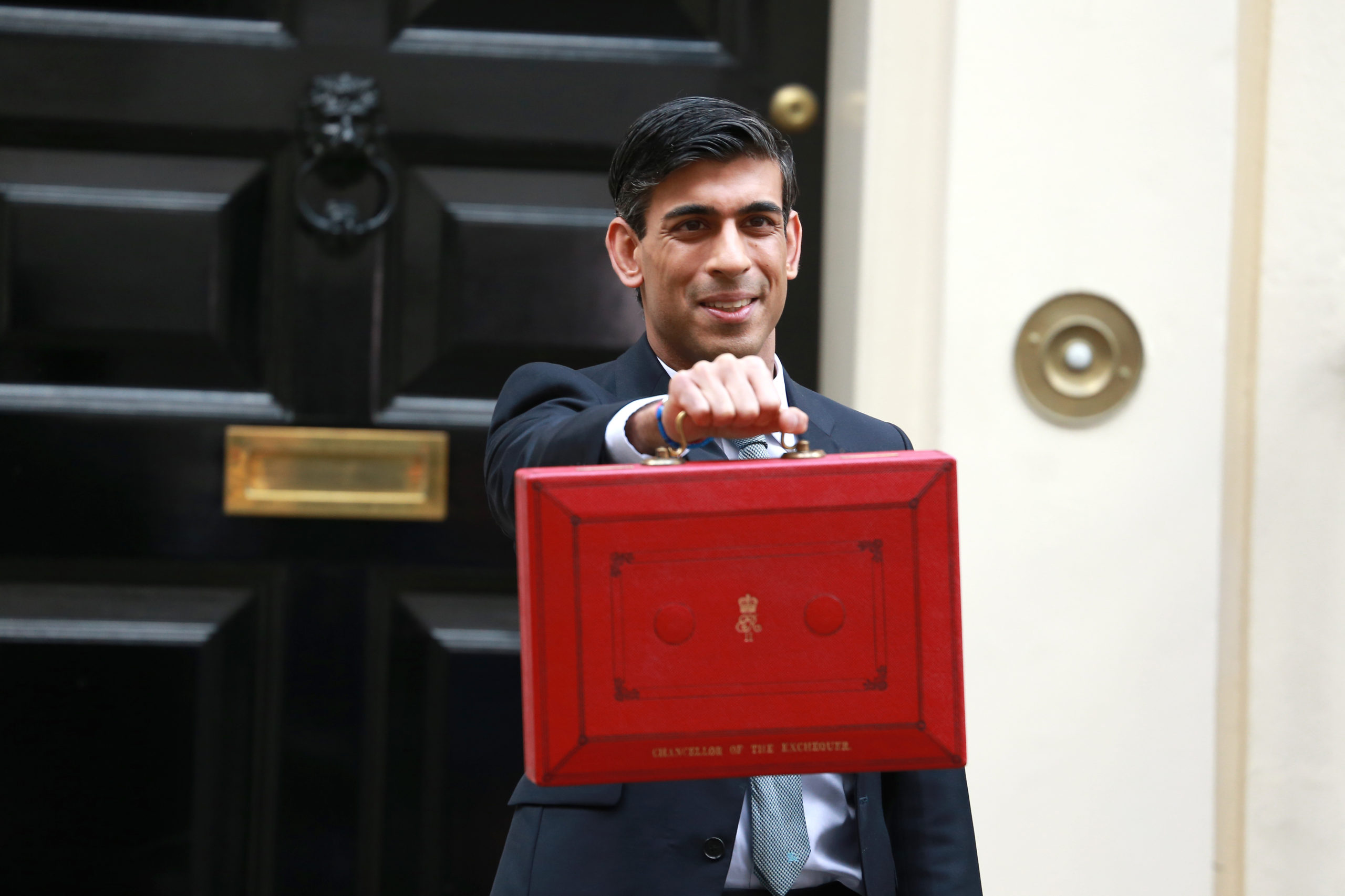 While many of the measures in Rishi Sunak's statement were welcomed, health leaders warn the government must go further to safeguard public health amid a spiralling cost of living crisis.
---
The Chancellor delivered his Spring Budget to the House of Commons today, in a statement dominated by events in Ukraine and the rising cost of living crisis. While there was little mention of health or social care directly, several measures announced pose significant implications for the health of the nation and the NHS workforce.
There was welcome relief for many of the lowest-paid, as the government announced the raising of the NI contribution cap by £3,000 (rather than the £300 initially suggested), from £9,500 to £12,500. According to the government's own figures, this will take around 2.2 million people out of contributing to the Health and Social Care Levy entirely. Some 50,000 businesses (those who employ four or fewer people) are also projected to become entirely exempt from the contribution, thanks to an increase in the Employment Allowance.
Although welcome to those continuing to be hit by the cost of living crisis, these tax cuts represent an annual £6 billion reduction in treasury tax receipts. With the Health and Social Care Levy initially aimed at raising £11.4 billion a year over the years 2022-2025, the details of the Spring Budget seem to imply a 52 per cent reduction in that figure, at least in the short-term.
In mitigation, the government also announced "that it will double the NHS efficiency target from 1.1 per cent to 2.2 per cent a year, freeing up £4.75 billion to fund NHS priority areas over the next three years, and ensuring that the extra funding raised by the Health and Social Care Levy is well spent."
Mr Sunak also announced a 5p per litre cut in fuel duty, a move that will benefit healthcare staff, such as district nurses, physiotherapists and midwives, who rely heavily on their cars to deliver domiciliary and community-based care. The cut, however, falls short of action called for by the NHS Confederation and NHS Providers in a recent statement.
---
Health leaders welcome tax breaks but call on government to do more
Responding to the Chancellor's Spring Statement, NHS Confederation Chief Executive, Matthew Taylor, said: "Health leaders broadly welcomed the additional funding for health and social care in the Chancellor's Budget last October and recognise the importance of putting this investment to best use but the world around us is very different now.
"This comes as the NHS is already operating with reduced capacity, very high bed occupancy, and 110,000 vacancies, which will compound how much its services can identify further efficiency gains. Also, our members are very concerned by how hard individual NHS staff members will be hit by this cost-of-living crisis.
"A concession has been made in the fuel duty reduction, but we need to see the Treasury go further to shield community-based healthcare staff from soaring prices at the pumps as they rely on their cars to see their patients, including those who are housebound. A lot is uncertain but as the cost-of-living impact bites the Chancellor must be live to the increased strain and pressure it will put on the NHS in his next Budget this autumn."
Nigel Edwards, Chief Executive of the Nuffield Trust, said: "Amid a cost of living crisis, it is not surprising that the Treasury will be scrutinising the increased spending on the NHS raised by higher taxes and looking for cost efficiencies.
"Changes to national insurance threshold announced today will provide some welcome support to low earners and will not reduce the amount of money already committed to health and care. But by choosing to put tax cuts above spending the Chancellor has made it less likely that health and care will see any further increases in funding during this parliament.
"This underlines that, despite a boost from the levy, the NHS will still face tight budget constraints. Funding increases to the NHS's core budget become less generous in each of the next three years, which is why the Chancellor has doubled the annual efficiency target to 2.2 per cent. In reality, however, NHS trusts will need to find even more room for efficiency than that, as at the same time there will be steep reduction in Covid support despite the fact this cost pressure is likely to remain in place for some time yet."
Jo Bibby, Director of Health at the Health Foundation said: "Today's announcement shows that the government has yet to fully grasp the pandemic's stark lesson that health and wealth are fundamentally intertwined. Despite the measures set out today, household incomes are set to fall by 2.2 per cent in real terms in the coming year.
"The pandemic has stretched the financial resilience of many families to its limit. Many have run down their savings or increased debts to cope with the impact of Covid-19 and measures to contain it. And there is no sign that there will be any let up with CPI inflation set to peak at 8.7 per cent at the end of the year. This continuing rise in cost of living will force increasing numbers to choose between essentials that are vital to living healthy lives – such as housing, heating, and food – or being driven into problem debt.
"A government that truly valued the nation's health would have gone further today to protect the most vulnerable families from this latest economic shock. The increase to National Insurance thresholds is significant but fails to target the poorest households. There has been no action on benefits, while the additional £500 million for the Household Support Fund falls well short of what is needed. Higher inflation will also erode planned spending on public services which support health. The government should be investing more to protect people in the here-and-now, as well as building greater resilience against future threats to our health."