Setting a new precedent for remote patient care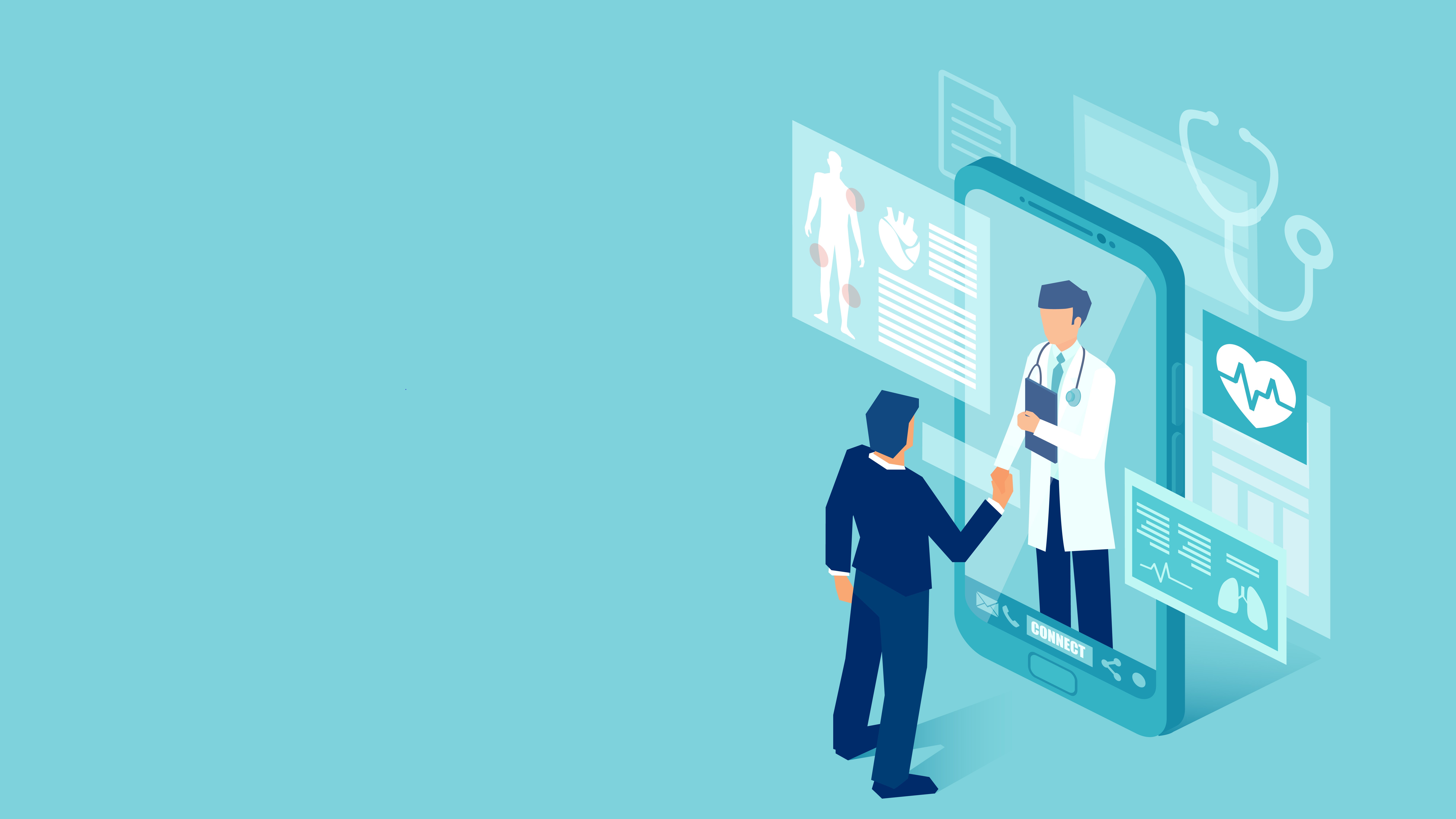 Dr Chris Whittle is an NHS doctor turned Clinical Entrepreneur who wants to change the way people access healthcare in the face of the Covid-19 pandemic.
---
This pandemic has created a surge in urgent care demand, the likes of which we have not seen before. Our NHS is under considerable pressure and we need to draw from every corner of the sector to support it. Yet tens of thousands of clinicians who can work are still being told to stay at home or self-isolate following government distancing rules. Many of these clinicians still do not have the physical hardware needed to log into essential clinical systems securely and are not able to use personal devices to provide consultations and access patient records.
The NHS requires solutions to help these medical professionals to remotely provide vital patient care, fast.
Prior to Covid-19, around 60 per cent of all NHS 111 calls would result in a call back from a GP or nurse, with a growing adoption of video consultations for this service. The rapid spread of Covid-19 has dramatically upscaled the volume of 111 calls, adding to the pressure on already stretched primary and urgent care services.
To mitigate against pressures and maintain the delivery of patient care, NHS England and NHS Digital are increasingly promoting the use of video conferencing tools. The short-term benefits of these tools are clear; they will help health providers tackle situations around coronavirus and allow consultations to proceed undisrupted.
Igniting this change in the short-term will require fluid partnerships between the public and private sectors. There is an abundance of innovative tech out there that has the potential to deliver safe and effective patient care in the global context of coronavirus quarantine measures. Thankfully, there is already evidence to suggest that transitioning from traditional methods to digital is becoming mainstream.
---
Innovative solutions
Q health (from Q Doctor) is one such application that is helping to facilitate this drive towards video consultation. The app exists to make access to medical advice and treatment easier. In my own practice, there have too often been barriers to seeing someone who has needed me. So, with enlisted help we sought to build a safe, secure, and easy platform to connect doctors with their patients.
In creating this app, we have kept the founding principles of the NHS at the forefront of our work. Today, Q Doctor is a connected group of like-minded professionals providing easy-to-use video consultations with hundreds of practices, hospital trusts, urgent care centres and community services nationwide.
The app has already proved itself as an effective NHS workforce solution, having supplied video consultation software and other services to the sector for the past few years. Now the app is being further harnessed to augment capacity for healthcare providers dealing with the pressures of Covid-19, including in London's Covid-19 Isolation Centre at Heathrow.
We have recently had approval from NHS Digital and NHS England to be included in an emergency coronavirus framework, meaning Q health is now centrally funded for NHS Organisations that need it.
The exponential upscaling in the provision of software and service will help the NHS to deliver vital day-to-day and urgent care services remotely. To enable our remote working service alongside video in response to the crisis, we needed to upgrade our own connection to the Health and Social Care Network (HSCN), which had quickly become saturated. However, our incumbent provider couldn't increase connectivity fast enough to meet Covid-19 demand, and therefore a new perspective was needed.
---
The solution and implementation
We sought a provider that could advise on the complete end-to-end connectivity solution to connect the software, built using Amazon Web Services (AWS), to the Health and Social Care Network (HSCN). This included connection agreements, IP addressing and routing.
We began to collaborate with Cloud Gateway who, in conjunction with our own engineering team, was able to set up a working proof of concept within ten minutes using a cloud-native connectivity platform called PRISM. A new PRISM tenant with HSCN connectivity was set up and onboarded within just one week after our first engagement. As a cloud-native provider, Cloud Gateway was able to provide the visibility, security and guidance needed.
The deployment of this platform has allowed clinicians to get to work, enabling remote clinicians to access clinical systems and provide patient care wherever they are based.
---
The impact
Just a couple of days after the deployment of the scalable HSCN connection, we enabled hundreds of clinicians to provide remote patient care using our virtual workspace system. The future will see exponential adoption by up to tens of thousands of clinicians now working remotely. This will support vastly improved patient outcomes during this unprecedented time.
Q Doctor's software solutions are making steps towards the 30 per cent reduction in face-to-face outpatient appointments, as targeted by NHS England. It is giving clinicians, GPs, nurses and many other medical professionals the ability to provide care, wherever the doctor or patient is based.
The remote working trend is reflected across all industries. The use of scalable solutions, which enable secure HSCN connectivity, shows that this could be the new reality for healthcare providers too, bringing a new work-life balance to the profession.