Rapid Pandemic Response Scheme introduced by Omnicell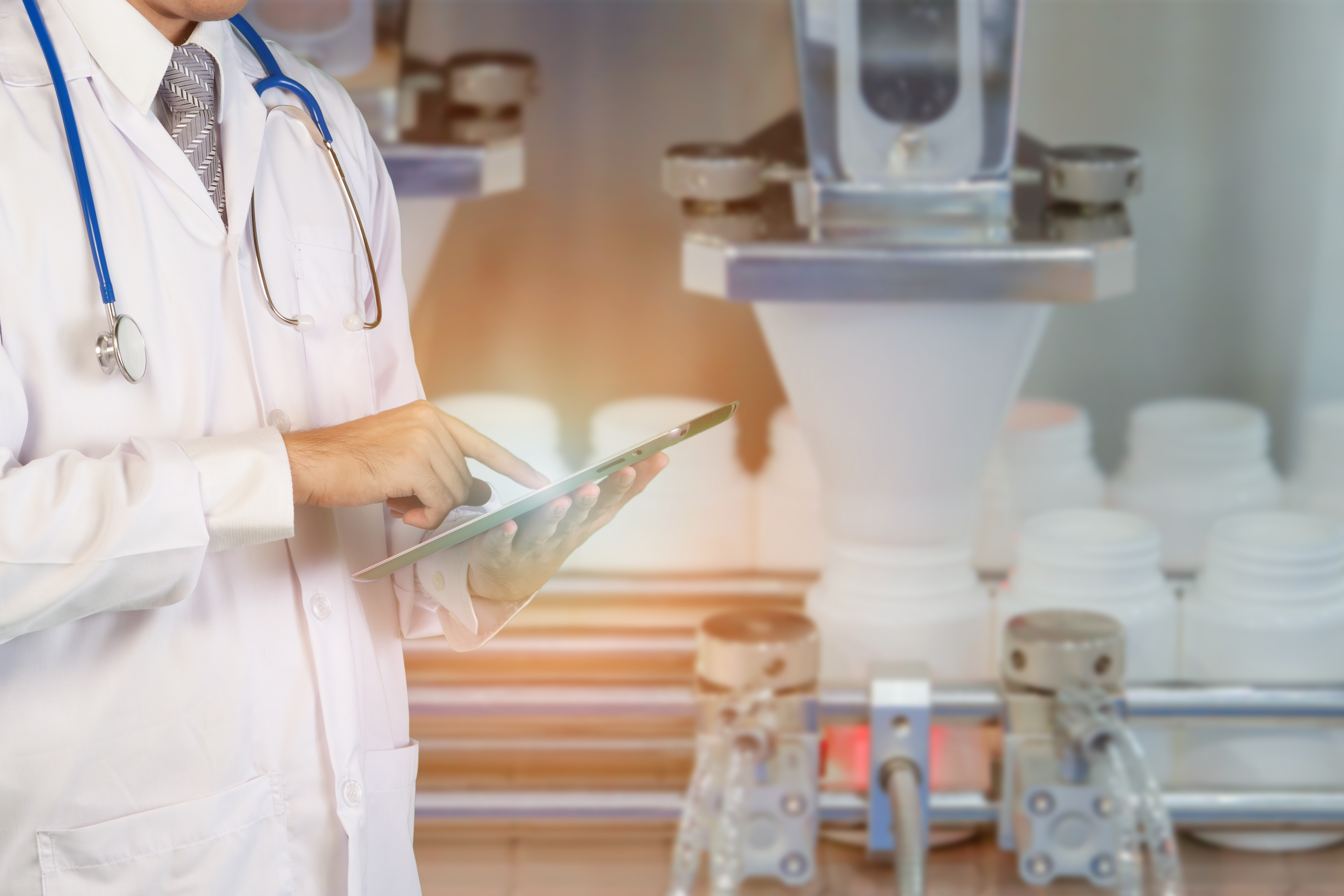 Rapidly expanding bed capacity and supporting wider healthcare infrastructure has never been more important than during the current fight against Covid-19.
---
With the NHS under unprecedented pressure Omnicell, a global leader in the field of healthcare automation, is supporting trusts to quickly implement technology which will support frontline workers to meet increasing patient demand.
Omnicell has been driving innovation in medication and supply automated technology for 25 years across all healthcare settings. Its range of products and services aim to reduce medication dispensing errors, improve patient safety, drive efficiency and allow healthcare professionals to spend more time on face-to-face patient care
A study by Cambridge University found ICU capacity was a crucial concern with five out of seven commissioning regions in the UK likely to struggle to meet demand due to the Covid-19 pandemic. To help support these pressures, Omnicell has fast-tracked production and deployment of their XT Automated Dispensing Cabinets where technology and support services are needed the most – whether that's ICU/ED or new/repurposed care areas.
---
Quick to Order, Quick to Ship, Quick to Care
The organisation has removed barriers to ordering, shipping and installation of its XT Automated Dispensing Cabinets in order for hospitals to 'scale-up' additional medication management and supply needs as soon as required. This includes simplifying the procurement process with special pricing and flexible payment terms and manufacturing cabinets based on a signed pricing supplement.
With standardised preconfigured XT cabinet options for both medication and supplies (based on best practices for ICU/ ED areas), Omnicell is now able to deliver cabinets to Trust within 14 days of an order being placed. There are two installation options depending on needs – either self-install with remote support or on-site install with training.
---
Rapid Onboarding
With new and/or returning clinical staff needing to 'onboard' quickly, Omnicell's Customer Solutions Team are delivering training online to free up existing Omnicell users at NHS trusts to focus on patient care. Understanding the extreme pressures on point of care staff, Omnicell is also offering support with building incoming new data bases.
The organisation has also developed a new 'how-to' 25-minute user training module; 'Omnicell's solutions for end-users', as well as providing guidance on how to make sure the Omnicell hardware is clean.
---
Responding quickly to meet customers' needs
Earlier this month, Omnicell installation teams were on site at Guys and St Thomas's NHS Trust to support them in reconfiguring their ICU as it grows from 100 beds to 300 beds to meet increased demand for services. At Guys Hospital the Trust is using existing cabinets from its Theatre Recovery area, where it is increasing its capacity to treat Covid-19 respiratory cases now that all elective surgery has been postponed. At St Thomas's Hospital, Omnicell staff have helped increase the capacity of two wards with additional automated cabinets – creating a brand new ICU. The new wards are now fully operational with medication and supplies readily available from Omnicell's automated cabinets to help support nursing staff treating patients in the most challenging of circumstances.
David Lawson, Chief Procurement Office at Guy's and St Thomas's NHS Trust, adds. "We'd like to thank the Omnicell team for providing on-site support so our supply chain team could enable rapid build of additional inventory management systems as part of our expansion of ICU capacity in response to Covid-19."
In addition to providing the above services, Omnicell's Pandemic Response Team has established procedures and protocols designed to mitigate the risk of exposure to the virus and potential impact on business operations. As such, they have prioritised travel that is essential to implementations and support while prohibiting non-essential travel and adopting a global protocol for employees whose roles can be carried out remotely. This will help to maintain a safe working environment for customers and employees who are carrying out business-critical activities, including service, implementation and supply chain.
Ed Platt, Automation Director for Omnicell UK, said: "Omnicell's mission is to be the most trusted partner for medication and supply management – that objective has never been more critical. We are here for all our partners as we navigate these unprecedented next few months together.
"Our installation teams are out in the field supporting our NHS Customers to rapidly respond to the COvid-19 outbreak across the UK and, recognising customers are on the front line of this pandemic, we are committed to supporting them to provide critical patient care. We are also supporting trusts to help them to quickly 'scale-up' to meet increasing demand, and our customer support team has stepped in and is running remote support training on our cabinets to new users, helping to free-up existing staff time in order to care for patients."
---
Omnicell's Covid-19 report resources can be found at: https://www.omnicell.co.uk/home/omnicell-uki-response-to-coronavirus-covid-19/
Please visit www.omnicell.co.uk for the latest updates to Omnicell's COVID-19 Response Plan.