Digital tech in healthcare: Is this a time for change?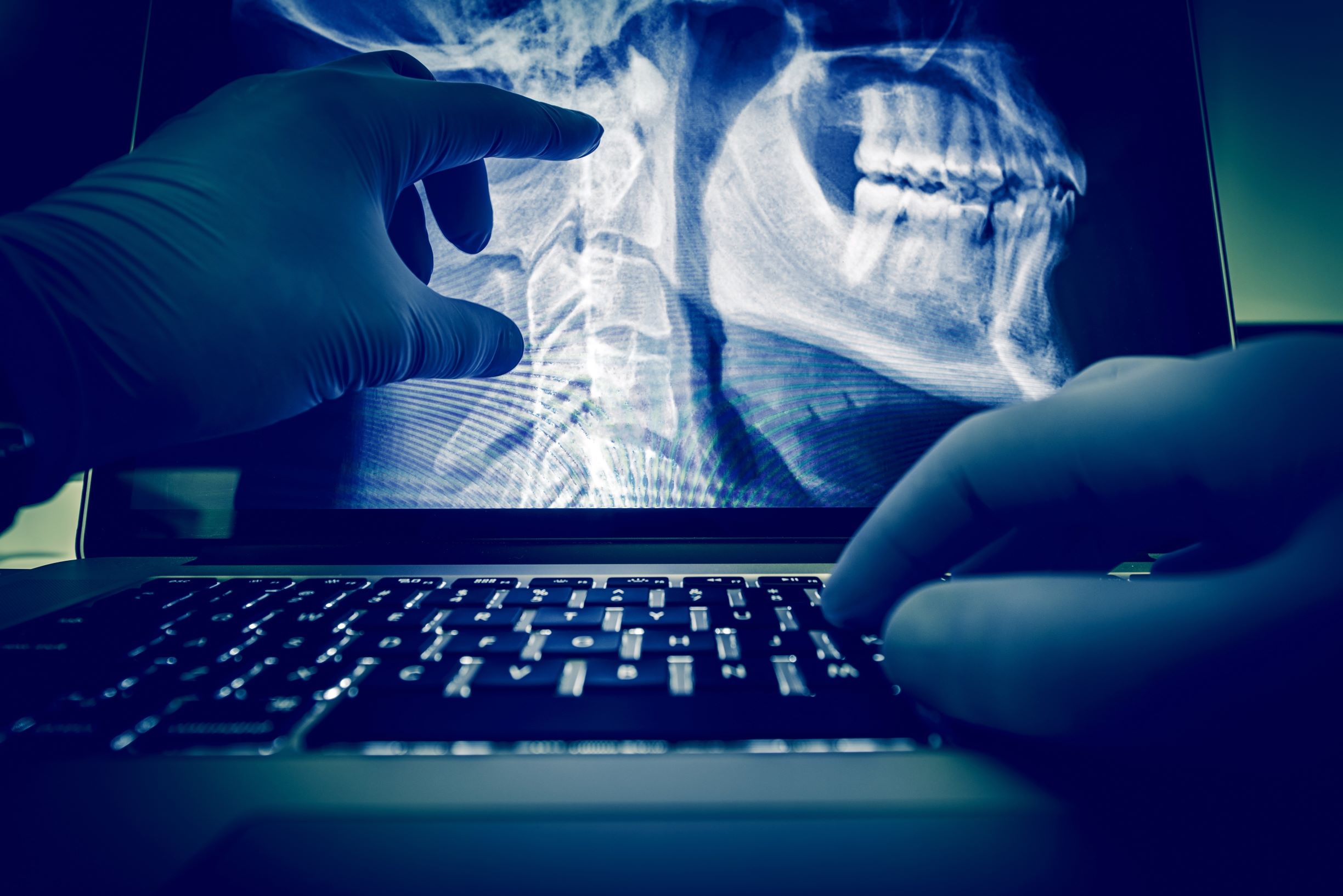 Covid-19 is accelerating the adoption of digital technology across the health sector. Dr Tom Oakley, CEO of Feedback Medical, stresses how the NHS should not miss the opportunity to rapidly adopt innovative remote working tools, particularly for diagnostics.
---
As coronavirus has continued to spread across the world, countries have fought to save lives and stop their healthcare systems from being overwhelmed.
In the UK, we've seen an astonishing effort made to support the NHS. It took just nine days for London's Excel conference centre to be converted into the first NHS Nightingale hospital, complete with 4,000 beds. More than a million people volunteered themselves to help the NHS and those in their communities. By the end of March, more than 20,000 retired doctors had returned to the NHS to help them overcome the massive threat posed by Coronavirus.
To cope with the events of recent months, the NHS has had to adapt at rapid pace. As well as preparing field hospitals and undergoing mass recruitment, we have also seen the healthcare system increasingly turn to innovative technology – particularly that which can facilitate remote working. For instance, the use of Microsoft Teams by NHS employees has surged by more than 800 per cent, virtual GP appointments are being rolled out early across Wales, and NHS Tayside has conducted more than 1,500 virtual and telephone appointments in the last month – compared to just 250 virtual appointments throughout 2019.
---
Remote access to complex data
However, with an estimated quarter of healthcare professionals having to self-isolate, a similar transformation is still urgently needed within secondary care. This comes with additional difficulties, such as providing access to complex data such as medical imaging. This is a massive challenge for the NHS, and we need tools that can cope with these complexities and support remote working for those who cannot physically give care but may still be able to offer expertise.
Imaging is the cornerstone of most diagnostic pathways and there is a growing demand for Chest X-ray and CT imaging arising from Covid-19 workloads. The NHS needs to look towards technology which enables scalable access to quality imaging and allows for image review by all frontline personnel – not just Radiologists. It's not just about making imaging more accessible but about making imaging more useful to clinicians and combining it with emerging communication channels that are becoming increasingly used by the frontline.
---
The growing need for mobility
The way in which clinicians are accessing clinical information is changing. Clinicians want to be able to access information on the go, from their own devices, rather than being chained to ward based computer terminals which are themselves potential sources of contamination and infection. In this communication revolution clinicians already have the hardware they need at home. Enabling clinicians to work in the way they want to, through technology, will transform not only the NHS response to Covid-19 but also transform clinical practice into the future. Providing this flexibility securely will dramatically improve the speed and accuracy of clinical decision making by connecting clinicians – allowing them to have access to other specialists who may be in isolation.
Recognising this need, at Feedback Medical we have made our tool Bleepa free to all frontline NHS staff during the crisis. Bleepa is an image-based communication platform and provides frontline clinicians with access to their patient's medical images coupled with instant messaging to facilitate case discussion with other clinical colleagues, all enabled remotely through their own devices. While just one part of the puzzle, my hope is that Bleepa will meet the needs of the frontline for flexible image access and case discussion on the go, helping them to deliver effective care both within hospital and from home.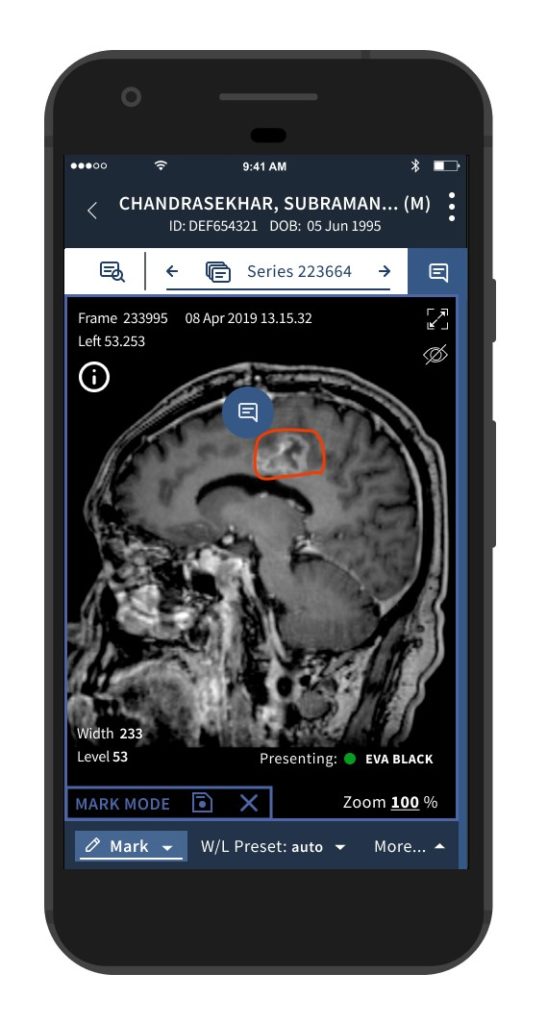 Coronavirus has catalysed these advancements, driving a seismic change within healthcare systems across the world, and it's been truly incredible to see how technology providers have risen to the challenge. After the crisis has been overcome and we begin to return to some semblance of normality, it's vital that we don't lose the progress that has been made and that we continue to accelerate these technologies. In particular, we need to update the underlying tech infrastructure of hospitals, enabling on-site WiFi, and ensuring that our healthcare systems are poised and ready to take advantage of the benefits 5G can bring.
Remote working is not just a tool for times of crisis or to avoid burnout, it also helps to deliver an elevated standard of care

Dr Tom Oakley, CEO of Feedback Medical
Even before this crisis hit, the NHS was facing staff shortages. While many volunteers and retired doctors have pitched in to help us get through the coronavirus peak, this isn't a pipeline that we can rely on indefinitely. To help avoid staff burnout, and encourage new recruits to the profession, we need to encourage the widespread adoption of remote working technologies.
---
Private sector innovation should be here to stay
It's also worth noting that remote working is not just a tool for times of crisis or to avoid burnout, it also helps to deliver an elevated standard of care. We are increasingly seeing doctors with niche sub-specialisms. Digital technologies enable specialists to give highly focused medical consultancy on specific clinical areas allowing their expertise to be made much more widely available. It is simply not feasible for a hospital to have an in-house clinician for each sub-specialism. To make the most of these highly specialised professionals, we need to foster connected networks of clinicians who can easily connect across hospitals.
Once the pandemic is over we must not forget the role that many private companies have played in supporting our NHS – whether that's pivoting operations to produce much-needed personal protective equipment, or providing the use of their solutions for free. Many private companies have offered up their services and technology for free. Many of these companies have been founded by former NHS staff, who had to leave their profession in order to develop the tools that are now being used to help their former colleagues.
It is a privilege to have worked on a product that can make such a profound impact on care delivery and to be part of a community of professionals who despite having stepped aside from frontline delivery have all stepped up to help the NHS that we love. We will work together in partnership with our NHS colleagues to ensure that the frontline gets the tools they need to deliver the best care possible, both now, during this crisis and into the future world beyond Covid-19.