Developing a new appetite for tech: Rotherham NHS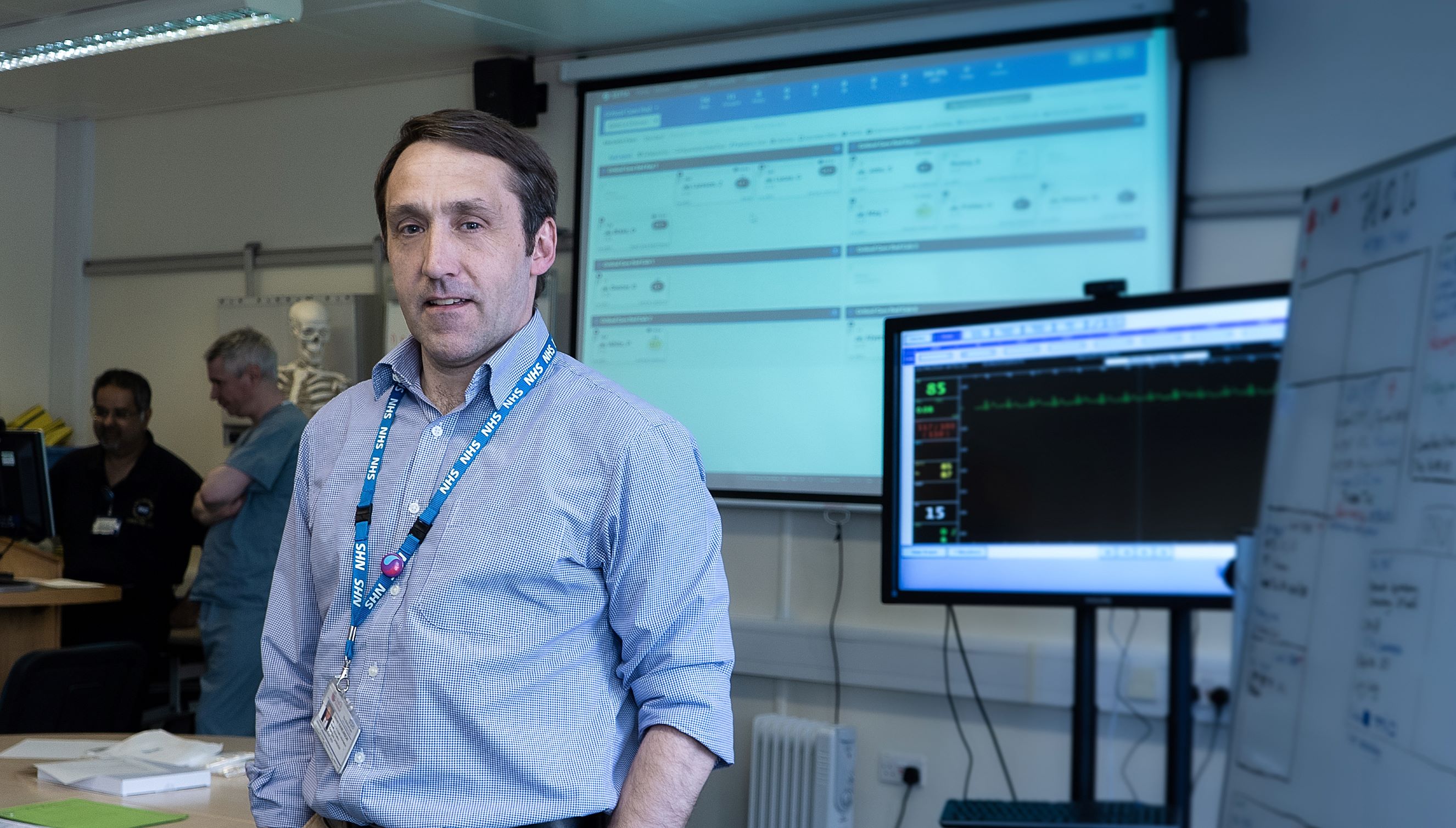 The Rotherham NHS Foundation Trust has experienced a major upheaval in the way it works following the Covid-19 outbreak, but its IT team are rising to meet this challenge.
---
With Covid-19 drastically altering working conditions across healthcare, there is considerable pressure upon NHS tech teams to rapidly implement new systems and processes. This situation is no different for the Rotherham NHS Foundation Trust, the IT team here have been working around the clock to ensure that staff can continue to provide care for patients and service users in what are unprecedented times.
Crucial to this is keeping thousands of staff members connected and able to work remotely through digital platforms. "Within 24 to 48 hours of the government lockdown announcement, we had a sudden surge in people needing to work from home," says James Rawlinson, Director of Health Informatics for the Trust (pictured above), who is eager to stress how his team has utilised technology to the fullest in challenging circumstances.
The Trust's team has deployed hundreds of laptops, reconfigured PCs, stood up virtual desktop solutions and collaboration technology to more than 5,000 staff. The internet fold has been upgraded to 1GB, with connection in two weeks as opposed to previously taking three to four months.
"We have created performance and dashboard reports so people can understand what is going on across the organisation," says James, " and we are doing more with our electronic patient records as very suddenly we couldn't rely on paper due to the infection control across ITU and HDU, or community e-Prescribing."
Some of the work the team has undertaken, along with Chief Clinical Information Officer Richard Slater, has focused on providing IPads to enable communication between clinicians in various areas of the hospital. This has also enabled virtual ward rounds as well as hundreds of video patient consultations that are now taking place – with more being planned for wider deployment in dermatology, diabetes, care home teams, cardiology and TB.
Feedback from staff throughout this period of change has been positive. "Most of the tech we've deployed has always been there, such as Microsoft Teams, but staff now use it more than ever before," says James. "There has generally been very, very positive feedback, both in terms of the service levels we provided and also how using the technology is helping to provide the care we need to give as well as keeping in touch."
The NHS is getting used to this new 'normal' and I hope it will maintain the acceptance of how technology and digitisation can be a positive change

James Rawlinson, Director of Health Informatics, Rotherham NHS Foundation Trust
One of the features that has been useful is the Attend Anywhere app, which has seen a dramatic uptake in usage. The app is a web-based platform that helps health and social care providers offer video call. One staff review said: "The Attend Anywhere is very user friendly and easy to use especially for those of us that do not have many IT skills. The system is easy to use for the patient as well. We are hoping to start to use it much more, especially in the current situation, and it will also be an asset in the future when trying to engage with young people and people who struggle to get time off work for appointments."
---
Adjusting to a 'new normal'
Following the Covid-19 pandemic, the Trust will be looking to maintain its' current appetite for technology.
"On the whole the NHS is getting used to this new 'normal' and I hope it will maintain the acceptance of how technology and digitisation can be a positive change," says James. "In addition, I'm not sure parts of our society will ever want us to 'go back' to old traditional ways of delivering healthcare. But we're mindful that these sudden changes, especially around changes to clinical practice, such as video consultations, have been on what is a relatively small scale compared to normal services, and our challenge is how we maintain this at scale."
Thinking of the wider picture across the region, the sense of collaboration and collegiate approaches across Rotherham and South Yorkshire has been brilliant. "In day two of the 'crisis' we gave up 50 of our 'spare' laptops to Doncaster Hospital because they had none," says James. "Last week Sheffield Children's Hospital handled the payment and delivery of more than 800 laptops across South Yorkshire, while Rotherham CCG donated 50 of their spare new laptops. Suppliers and the community have been falling over themselves to help, and I hope it continues."