Shaping the future of the NHS workforce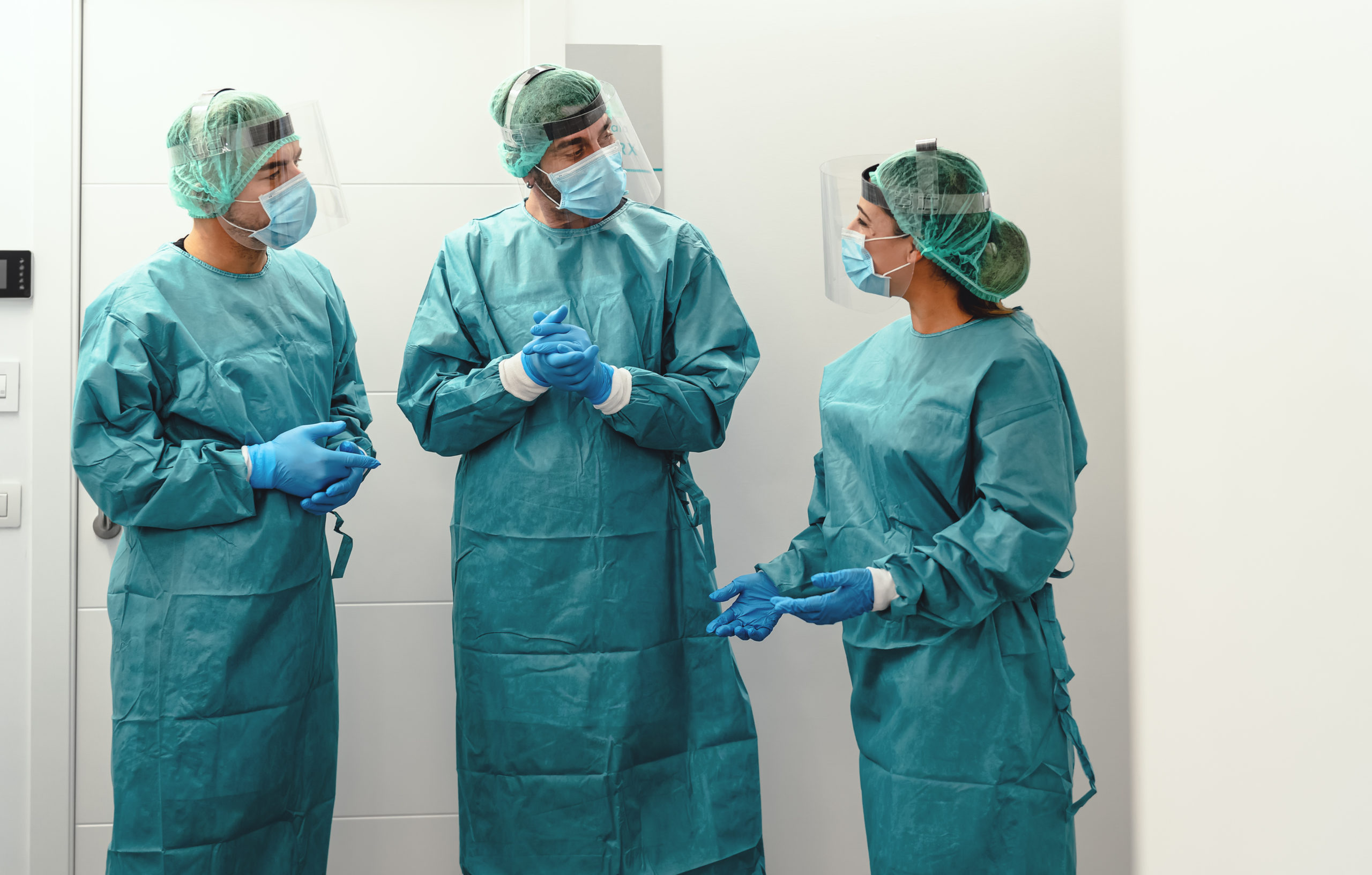 The pandemic has highlighted the importance of our precious health and care staff as well as simultaneously exposing "unignorable gaps" in workforce planning. 
---
The Covid-19 pandemic has put NHS staff on the public radar like never before. With the nationwide clap for carers and rainbow flags displayed in support of the NHS, it is clear that public appreciation is at an all-time high. However, years of underfunding and understaffing have pushed the workforce to their limit. It is undoubtable that the strong response to the pandemic came at the expense of unpaid overtime and mental burnout for NHS staff. 
---
The staff gap 
The workforce is the heart of the NHS, so it is crucial to not only ensure there are enough staff but that they are made up of a mix of individuals from a variety of backgrounds. Shortages of staff were amplified by the pandemic, with the Government relying on calling back recently retired and former staff to form the Covid-19 response and streamlining students to the frontline. According to NHS workforce statistics, there is now a shortage of nearly 84,000 full-time equivalent staff across NHS England, with 38,000 of these vacancies for nursing. 
This was highlighted in the NHS People Plan 2020/2021, acknowledging the need to "make the most of the current high profile of the NHS to recruit at pace and scale, focusing on domestic recruitment, international recruitment and encouraging staff to return to practice." 
During the 2019 general election, the Conservative Party pledged to recruit 12,500 nurses from overseas by 2025. This will be challenging, considering that the percentage of EU national nursing staff fell from 7.4 to 6 per cent between 2016 and 2020. In order to counter this, on 25 February 2021, the Government updated its code of practice on international recruitment of health and social care personnel. This allows the UK to recruit staff from an additional 100 countries, in line with the World Health Organization's (WHO) red list. 
However, more important than ensuring the Government meets its political objectives is ensuring that the NHS is recruiting ethically and transparently. Recruiting from developing nations must be done fairly and the Government should now look to create suitable immigration policy to ease the overseas recruitment process. There must also be a safe workplace culture for NHS staff from overseas, who must also be able to do their jobs in the UK free from discrimination.  
More important than ensuring the Government meets its political objectives is ensuring that the NHS is recruiting ethically and transparently
---
Time to diversify 
While it is crucial that the NHS is more than adequately staffed to provide better working conditions, and ultimately the highest standards of patient care, recruitment should not focus on simply gaining as many new employees as possible. Now is the time to re-evaluate the recruitment process, starting with university entry criteria, to diversify the NHS's talent base and widen access to the workforce. 
In 2020, healthcare courses received more applications from UK-domiciled applicants than ever. UCAS figures show that "subjects allied to medicine" received 405,570 applicants as of the January deadline, compared to 302,440 applicants in 2019. 
The Secretary of State for Health and Social Care, Matt Hancock, in response to NHS workforce statistics, published on 26 November 2020, said: "Our pipeline of future talent in nursing, medicine and general practice is now at record levels."  
Many careers within the healthcare workforce, such as being a doctor, are viewed as being exclusively for the societally privileged. However, there are some specific courses that are receiving a growing number of applicants from a more diverse background. UCAS figures from June 2020 showed that health and social care courses are "among the subjects attracting the highest proportion of applications and acceptances from black applicants, mature students, and young people from disadvantaged backgrounds."  
As of June 2020, 23 per cent of acceptances to social work courses and 19 per cent of acceptances to nursing courses were from black applicants.  
To support applicants from disadvantaged backgrounds, the Government has reintroduced student bursaries for nursing, midwifery and allied health professional students from September 2020. Some clinical schools have also began modifying their entry criteria to appeal to candidates with a more social view of health. The General Medical Council/HEE often uses "widening access" as a criterion for evaluating medical schools and their efforts to promote diversity among applicants. 
While this is a step in the right direction, there must be long-term sustainable investment to truly widen access and encourage applicants who might feel excluded from a medical career due to their background. A shift in attitude towards desirable skills is also long overdue. Key qualities in the NHS workforce have long been considered resilience and intelligence, while softer skills, such as understanding and empathy, may be undervalued. Training programmes to encourage and develop these attributes would not only facilitate the NHS People Plan goal to "make the culture of the NHS universally understanding, kind and inclusive", but would also improve patient care and overall service.  
---
Reenergising recruitment 
The pandemic may have caused a renewed interest in the NHS from the public, but it also exposed unignorable gaps in the workforce. The brunt of this was taken by the staff that worked tirelessly in response to the unprecedented conditions of Covid-19. The Government must seize this unique opportunity to re-energise recruitment and widen access to create a more representative talent base. Now is the time to shape the future of the NHS workforce. 
Public Policy Projects will cover these themes in more depth, giving further exploration into development and innovation and wellbeing and retention in its State of the Nation report, More Time to Care: Workforce and Talent Development.