We must remove barriers to women in surgery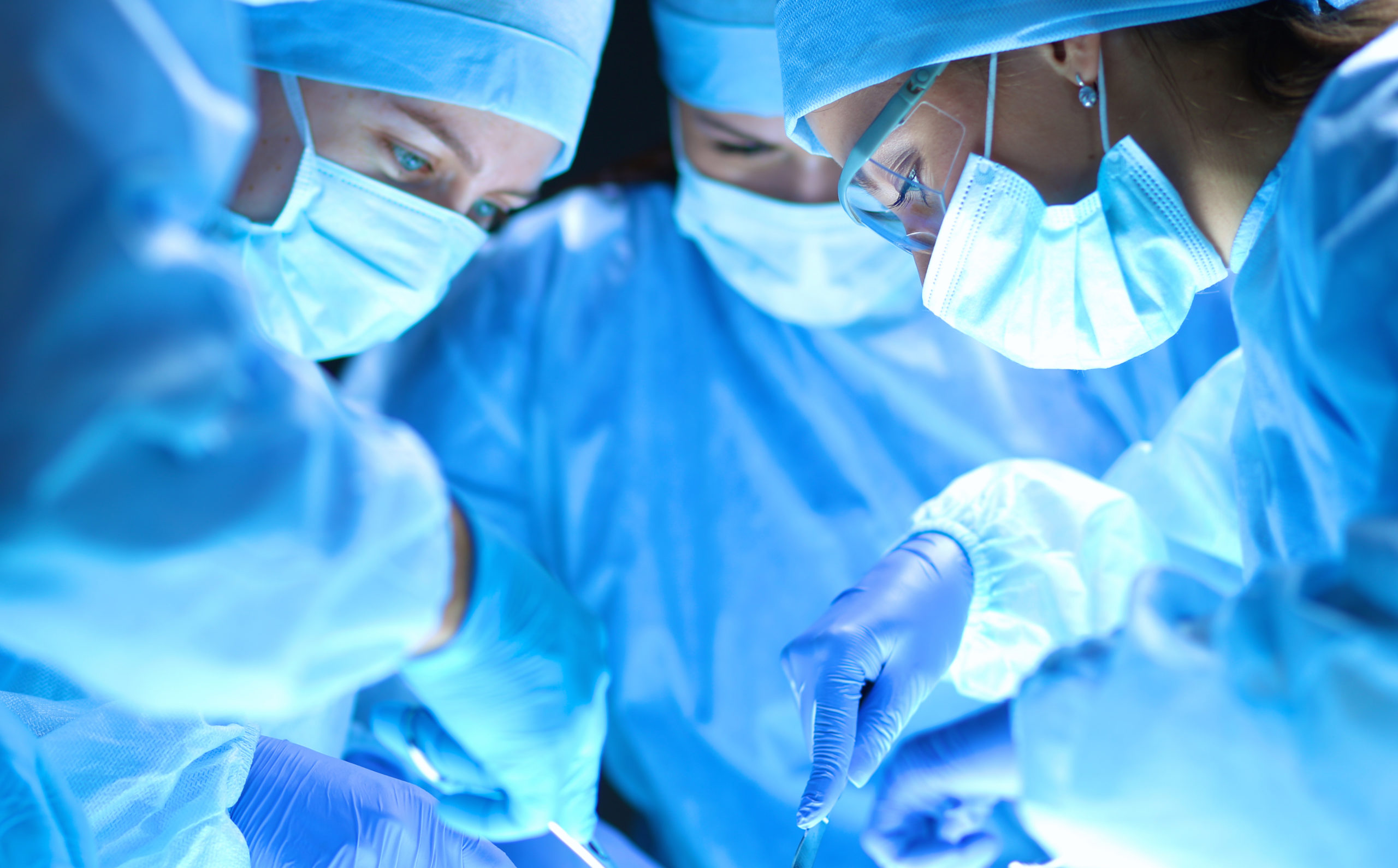 Women face unique barriers to progressing careers in surgery, how can we help overcome them?
---
I had wanted to be a doctor for as long as I can remember and was fascinated by the heart at school. The first time I walked into an operating theatre as a medical student I had a 'Eureka' moment – it felt like home – and I decided there and then I would become a cardiac surgeon. I love the practical nature of surgery, being able to use your hands to perform delicate procedures and, most importantly for me, seeing my patients' lives improved. 
My training years included long hours, lots of moving around hospitals and, of course, exams. Surgery is a craft specialty and you need to develop your skills – which takes time and practice. Nowadays the training is more streamlined, with lots of educational opportunities along the way.
---
Unique barriers
That is not say that my career in surgery has always been plain sailing. Sadly, there are people who feel empowered to behave badly to others, and I have been on the receiving end of some of these attitudes. That is why I am so passionate about fairness, equality and inclusion.  Surgery is an amazing and fulfilling career that should be open to all. It is perfectly possible, for example, to combine surgery with parenthood and a family life if you choose to. You do, of course, need to be organised and have your support structures in place, whether that is friends, family or colleagues, 
I originally joined the Royal College of Surgeons' Women in Surgery Network (WinS) when I was starting out in surgery and looking for inspiration and guidance. Today I am proud to be the Chair of WinS forum. We provide advice, support and networking opportunities to women looking to navigate their way through a career in surgery. We use Facebook, Twitter and Instagram to challenge stereotypes of what a surgeon 'should' look like, promote surgery as career whatever your background, and highlight how it is possible to have a rewarding career as a surgeon and balance this with other commitments and passions. The WinS ethos is very much 'LiftAsYouClimb'.
---
Levelling the playing field
So how far have we come as we celebrate 30 years of WinS? When I embarked on my surgical career only three per cent of the consultant surgical workforce were women, and all the cardiac surgeons were men. Three decades later, the 2020 figures show that, despite medical schools having a more than 50 per cent female intake for many years, only 13.2 per cent of consultant surgeons are women. These figures vary widely between the surgical specialities, and good data collection on causes of attrition through training appears to be lacking, and is something that we at WinS are actively pursuing with those who should be responsible for this. 
Looking back at my career so far, there are many things that I feel lucky about – but being accepted to read medicine at Somerville College Oxford really was the start of it all. Career highlights include being elected by my peers to RCS England Council and receiving an OBE in the New Year's Honours List 2021. The two things I am most proud of, however, are being able to help patients and their families through difficult times and also supporting and nurturing the next generation of surgeons.
Surgery has undoubtably become a more welcoming place for women over the years, but there is still much work to be done to level the playing field. Decades after the Equal Pay Act, the recent 'Mend The Gap Report', which followed a review led by Professor Dame Jane Dacre, has demonstrated that surgery still has one of the biggest gender pay gaps in medicine, even if a woman works full time and has never taken time out of training. This is shocking and needs to be addressed.
---
30 Years of the Women in Surgery Network (WinS):
The Women in Surgery (WinS) network was established in 1991 as the Women in Surgical Training (WIST) group at the Royal College of Surgeons of England (RCS Eng) in a joint initiative with the Department of Health. First chaired by Averil Mansfield, the RCS England Vice President (later to become the first ever woman to be promoted to a Chair in Surgery in 1993), it was set up as a national organisation working to promote surgery as a career for women, and to enable women who have chosen a career in surgery to realise their professional goals. Rebranded as WinS in 2006, our mission statement is to encourage, enable and inspire women to fulfil their surgical potential.
The WinS forum coordinates the work done to promote this objective in a number of key areas such as research, advocacy, conferences and events, careers information and networking opportunities. Research includes understanding the range of factors affecting women in their surgical careers in order to work towards decreasing these barriers. WinS works with key stakeholders and decision makes to raise awareness of these issues. Regional and national conferences and events are one of the many ways that we engage with our network, at all stages of their careers, showcasing role models, giving practical advice and highlighting leadership opportunities for example. Careers advice is available on our website, as well as guidance on work-life balance e.g. we have a less than full time (LTFT) training advisor and written guidance on parental leave, with signposting to relevant resources.
The WinS network is free to join and is now over 6000+ members strong. Engagement with the network is through regular emails and e-newsletters as well as social media channels.
---
Last summer, the Royal College of Surgeons of England commissioned an independent review of diversity in the College's professional leadership, led by Baroness Helena Kennedy QC. The review report was published earlier this month (March 2021) and made difficult reading. It exposed the discrimination and unacceptable behaviour female surgeons and those from different ethnic minorities face in their day-to-day practice and interactions with the College. In response, the College has said it will put diversity at the heart of its strategy and it is has made a commitment to the review's reform target which states that within two Presidential terms the Leadership and Council of the College will reflect the diversity of the wider medical workforce. That means within five to six years from now.
Acting on the recommendations of Baroness Kennedy's review and the Mend the Gap report is not just an important step towards removing the systemic barriers that actively exclude women but also a moral imperative. WinS will continue to campaign for equal access to opportunities for our network. No one can afford to ignore the talents of half the population.