Sharing is caring: The importance of shining a light on best practice in our National Health Service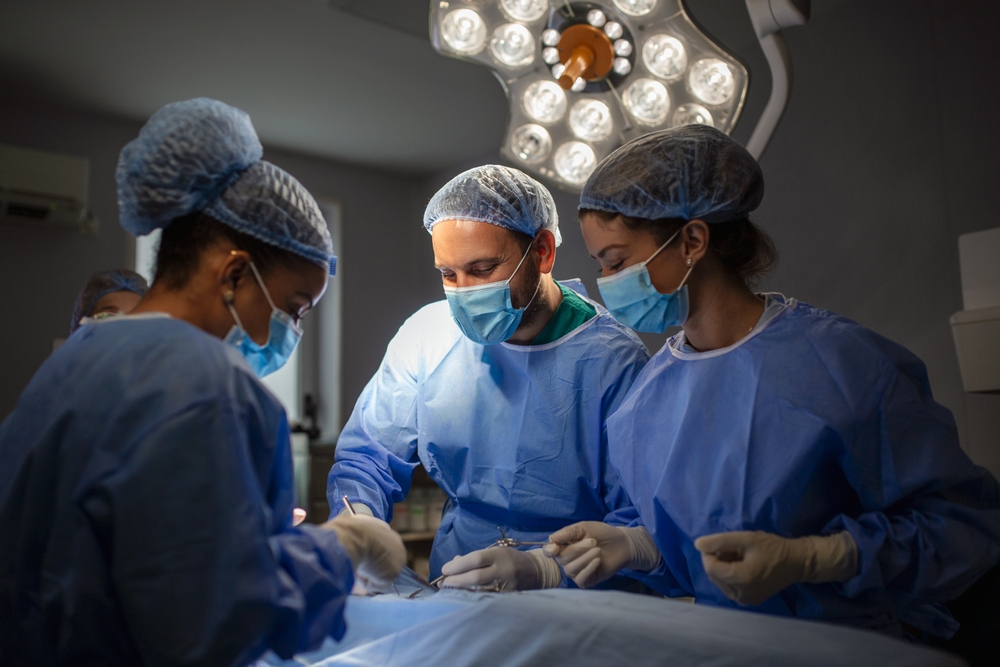 Amid the much-publicised pressures on the health service, celebrating the best of the NHS and sharing best practice is more important than ever, writes Mölnlycke's Joe Middleton.
---
Since the creation of the NHS in 1948, the health system has been ever evolving to reflect the needs of each successive generation. With this has come the delivery of huge medical advances, including the world's first heart and lung transplant in 1987, and more recently, the adoption of AI in surgical procedures which has revolutionised the care available to patients.
Despite constantly innovating, the NHS has been under strain for many years. These pressures were greatly exacerbated and accelerated by the Covid-19 pandemic, which also created new challenges for the health service and its staff. As the cyclical pressures of winter once again loom, morale among healthcare professionals is low, with 32.3 per cent of the workforce saying they often think about leaving their organisation.
There is so much to be proud of happening across the NHS every day, yet too often, these stories are overshadowed by the challenges the service faces. Mölnlycke is a long-standing partner of the NHS and works with trusts to provide innovative solutions to ease pressures on staff and reduce patient backlogs. We recognise the importance of shining a light on the excellent work NHS staff perform each day, and sharing these stories across the country to not only encourage best practice, but to show our support for the healthcare staff working tirelessly to keep us safe.
---
Innovating for elective care recovery
The growing demand on services combined with a rapidly depleting workforce has resulted in the most ambitious catch-up programme in the NHS's history aimed at addressing waiting times. These challenges mean that it is essential for the health system to use all of its assets effectively and efficiently to maintain – and ideally increase – the number of patients being seen.
Despite improvements in 2021 and 2022 compared to the initial year of the COVID-19 pandemic, the current number of elective and outpatient hospital attendances is well below pre-pandemic levels. The list of patients waiting to start routine hospital treatment recently hit 7.6 million, the result of which is a likely deterioration of patients' conditions and a greater demand on health services.
To address this growing backlog of patients, NHS trusts are creating innovative solutions to not only improve patient care, but also reduce pressure on the workforce. Guy's and St Thomas's NHS Foundation Trust reduced the backlog of patients awaiting prostate procedures by developing a highly efficient programme to maximise the number of patients treated, using high-intensity theatre lists also known at 'HIT lists'. These 'HIT lists' minimise the turnaround time between surgical cases by using more staff, freeing up more time for the surgeon to operate. Guy's and St Thomas's has held a total of over 17 HIT lists, treating 344 patients across eight specialities. This result demonstrated what lessons can be learned by smarter thinking to generate service improvements.
Such innovations can and should be shared across the service. We cannot expect healthcare staff to feel valued in their roles when all attention is focused on falling short of targets. There are many more examples of great work happening across the NHS which provide opportunities for surgical teams up and down the country to share learning and improve patient outcomes, and Mölnlycke is committed to ensuring that these are spotlighted.
---
Promoting sustainable improvements in the health service
Indeed, the NHS is facing unprecedented challenges in the post-Covid-19 pandemic era, and as such, there is a need to embrace innovation to drive efficiencies and improve patient outcomes. This is essential to the forward progression of the health service. There is no better place to find these than from within the NHS workforce itself. The staff that make up the NHS are its single biggest asset, with a wealth of knowledge and expertise that can be drawn upon when trying to implement innovative and sustainable solutions.
There are current examples of best practice in the NHS from specific individuals and teams which, if shared, could benefit the whole NHS system. For example, in 2021-2022, more than 100,000 patients have been treated in NHS virtual wards for conditions such as frailty. These virtual wards both freed up capacity in hospitals and allowed patients to get care at home. In addition to this, 2022 also saw the implementation of robotic systems to treat patients with prostate cancer which resulted in them being allowed to return home within 24 hours after surgery.
Measures like these preserve resources and enable teams to harness efficiencies, all of which will lead to a more sustainable future for the NHS. Recognising not only the individuals who are driving these changes, but their colleagues and wider teams facilitates the growth of the shared knowledge pool. By sharing these examples, system change can occur across the whole health service, meaning current and future NHS care is improved.
---
How Mölnlycke is spotlighting surgical excellence
Sharing best practice and case studies help inform development of programmes and work across the country, enabling clinical teams to deliver innovative care to patients.
Mölnlycke are calling for clinical teams across the NHS to share their best practices which could benefit the wider health system. Through a short survey developed as part of the 'Spotlighting Surgical Excellence' project, teams have the opportunity to share positive case studies from across the patient pathway. The purpose of this is to highlight ways of improving efficiency and patient outcomes in operating theatres across the system.
Case studies will be collated and will then be profiled in-depth in a short virtual Q&A podcast. This will provide the chosen entries with the opportunity to showcase the work happening in their trust and share this with other healthcare professionals.
Support doesn't just come in the form of medical equipment, medicines, and protective equipment. It also means time saving so that staff can take longer breaks. It means recognising the work that goes on across our NHS everyday, and celebrating it.
---
To complete the survey, please follow this link:
https://www.cognitoforms.com/Molnlycke1/SpotlightingSurgicalExcellence