Why technology should be at the heart of healthcare hygiene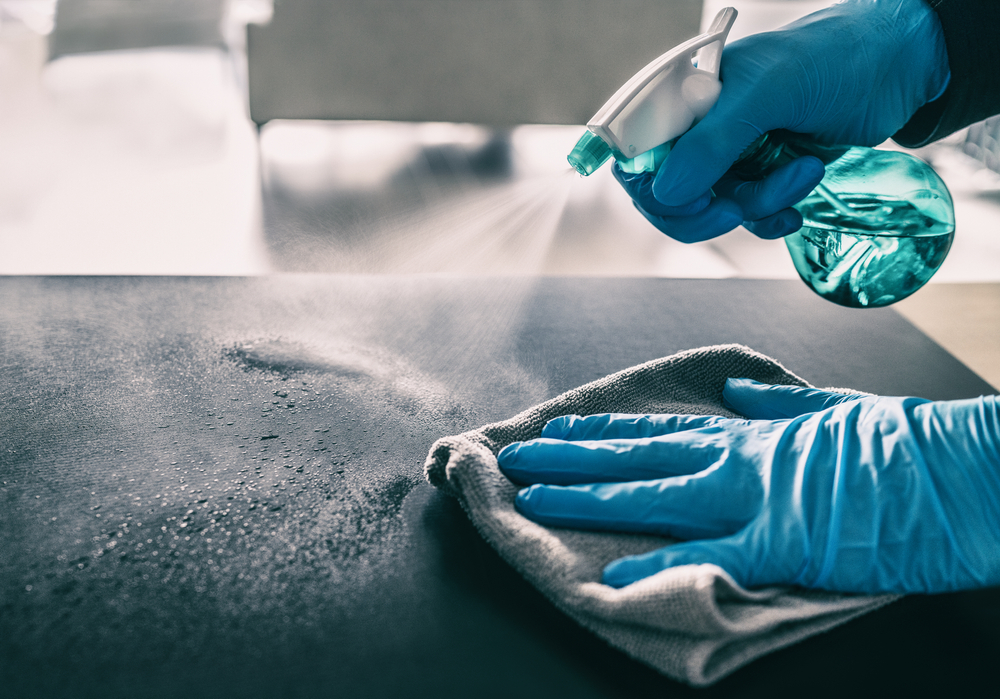 With the introduction of the National Standards of Healthcare Cleanliness, UK hospitals, and their cleaning partners, are under growing pressure to continue improving both efficiencies and hygiene standards. By Adam Mitton, Manging Director of Healthcare, Mitie.
---
It's no surprise that forward-thinking NHS Trusts are looking to the latest technologies to provide more confidence in the cleanliness of hospitals. A scientific approach has more benefits than just ensuring a consistently high level of hygiene – it can also improve energy efficiency, cutting costs, free up colleagues to focus on more specialist tasks and, importantly, ensure medical professionals can focus on their top priority, patient care. 
---
There's value in hygiene
Infections and viruses picked up in hospital come with a high cost. Alongside the health impact on patients, in 2016/17 healthcare acquired infections cost NHS England £2.1 billion. This is why controlling bacteria and viruses must be an absolute priority.
Modern technology, backed by the latest research, can go much further than traditional cleaning methods to eradicate bacteria, viruses and other pathogens. For example, Mitie have introduced the use of UV (ultraviolet) technology to our cleaning teams, which is ideal for healthcare environments. This includes the Luxibel UV system, which kills airborne bugs and puts disinfected air in their place, something that traditional cleaning techniques couldn't achieve. Contained within a ceiling-mounted metal tube, the UVC light is fully covered, meaning the system can run 24/7 without causing harm to patients, colleagues and visitors. We're also using UV technology for the rapid cleaning of surfaces, with our fleet of specialist robots able to disinfect entire rooms within minutes – ideal for the quick turnaround of an operating theatre.
By using sensor technology and data analytics, Mitie can also deliver cleaning services more effectively by focusing on areas of the building that need it most. Footfall sensors can track how many people are visiting each part of the hospital and share this information with cleaning colleagues so that they can prioritise the busiest areas. Similarly, with smart technologies we provide healthcare teams with the ability to easily request support at the touch of a button, while technology behind the scenes automatically sends the job to the nearest cleaner with availability, saving precious time. In the long term, Mitie can analyse the data generated by these systems to identify patterns, help with forward planning, and adapt to change, to ensure that resource and colleague time is focused where it's needed most.
While in many ways, these technologies can go further than traditional cleaning methods, they work best when combined with the expertise of people. Mitie have more than 4,500 highly trained and skilled healthcare cleaning colleagues who know the sites where they work inside out, with years of knowledge about the specific needs of the building and its users. This means that they can carry out specialist tasks that robotic technology simply couldn't. The necessity of a human-touch is also particularly relevant in a hospital environment where sensitivity is a must to support needs of patients and their families.  
---
Cleaning up carbon emissions
The equipment needed to look after patients can require a lot of energy. In fact, hospitals are one of the highest energy consuming industries in the UK, with the NHS generating 4-5 per cent of the UK's total carbon emissions. While the sector is rising to this challenge, energy efficiency can't come at the cost of patient care.
With the NHS's commitment to reach net zero by 2040, finding more energy efficient cleaning methods is an important way that cleaning services can contribute to this target. The introduction of new kit, such as robotic cleaning technology, can play a vital role in achieving this mission, helping hospitals clean more efficiently, while reducing energy and water usage. This includes automated vacuums, which have smaller, more efficient motors with stronger suction power compared to traditional machines, meaning areas can be cleaned less frequently. Through our trials of the technology, automated vacuuming reduced energy usage by 62.5 per cent a year and saved 203.5kg of CO2 compared to conventional vacuuming. With robotic cleaning equipment working independently and quickly, it also frees up time for colleagues to focus on other areas of the hospital or more specialist, detailed tasks. 
The ability of cleaning technology to save on emissions whilst cutting costs and resource means it will be an important ally on the path to carbon neutrality. 
---
Embracing innovation
We're all facing rising costs, and with pressure on public spending, the NHS is no different. The challenge is to find methods to reduce costs, whilst maintaining the highest standards. This is even more important given efficient resource use is now a part of quality regulation checks on hospitals in England.
Like all aspects of our lives, technology is a major growth area in the cleaning industry. Cleaning providers have an important role to play in driving this forward. This is why last year we launched our Cleaning and Hygiene Centre of Excellence Centre in Birmingham to demonstrate the development of science backed cleaning processes and showcase the latest technologies. With a vast and growing selection of technologies available, specialist cleaning providers, have an important to role to play in bringing the latest innovations to the public sector, so that healthcare professionals can focus on patient care.