Sharp divide highlighted between quality of NHS inpatient and after care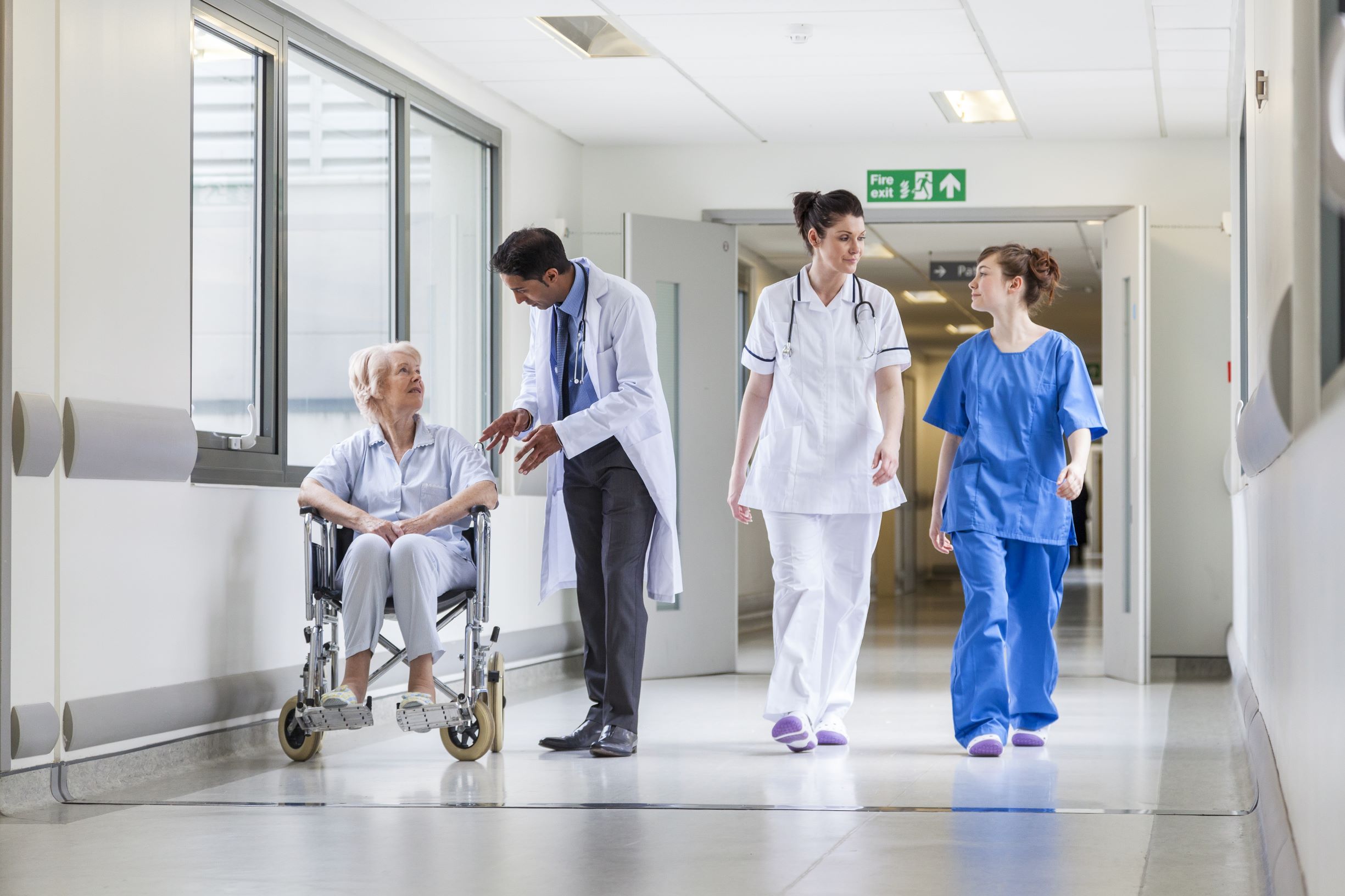 There are concerns around the quality of NHS after care support to those in need, while inpatient support continues to receive high levels of patient satisfaction. This is according to a recent survey by the Care Quality Commission (CQC).
---
The survey, conducted prior to the Covid-19 pandemic, consists of 77,000 adults who stayed one or more nights in care throughout 143 individual NHS trusts in 2019. The findings highlight the need to improve services offered to discharged patients, especially the frail.
The CQC survey finds continued satisfaction with inpatient care, with an increase in positive responses on whether or not patients felt that they were treated with dignity and respect. Hospitals also saw continued high numbers of satisfaction with cleanliness of the wards and hospital rooms.
However, patient satisfaction with NHS after care has worsened in some areas. Around 40 per cent of people left hospital without printed or written information telling them what they should do or not do after discharge. An eight percent increase when compared to the same question in 2013. Additionally, 44 per cent of those given medication to take at home were not told about the possible side effects.
Complaints concerning delayed discharge have also become more common. Around 41 Per cent of those surveyed said they faced a delay in their discharge. Of those delayed 89 per cent said the delay was greater than an hour.
The most concerning result form the CQC survey found only 70 per cent of frail people reported having had discussions about the need for further care following discharge. Additionally a third of frail people responded to the survey saying the care and support they expected was not available when they needed it after leaving hospital.
Chief Inspector of Hospitals for the CQC, Professor Ted Baker, said: "The results of the survey are particularly worrying that for people who self-report as being frail, the difficulties in accessing support after leaving hospital were even greater."
Professor Baker went on to also say that although the survey occurred before Covid-19 pandemic, the results provide further evidence for the need for greater collaboration and demonstrate that where services are not integrated, this can have a detrimental impact on how people experience care.