Southampton NHS Treatment Centre achieves 'Outstanding' CQC rating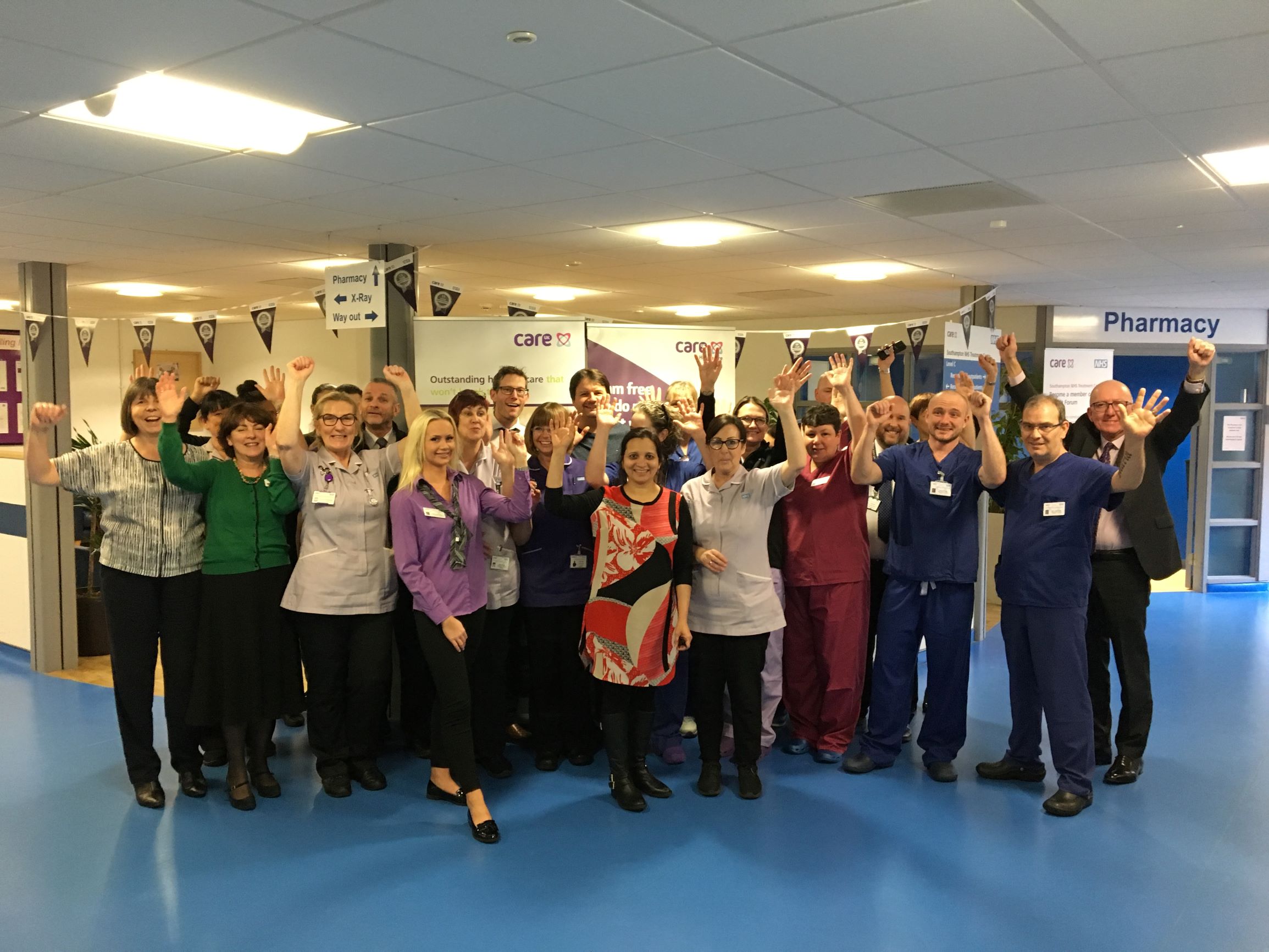 Southampton NHS Treatment Centre is now the only hospital in Hampshire to be rated 'Outstanding' overall by the Care Quality Commission (CQC), according to its latest CQC report.
It joins two other Care UK treatment centres with 'Outstanding' ratings – Peninsula NHS Treatment Centre in Plymouth and Shepton Mallet NHS Treatment Centre – to form an outstanding hat trick for the independent care provider.
The rating puts the centre at the very top of the regulator's quality ratings across England – only the top three per cent of hospitals in the country have been awarded the exceptional 'Outstanding' rating by the quality watchdog.
Southampton NHS Treatment Centre achieved an overall rating of 'Outstanding', which incorporated a 'Good' rating for criteria which cover the safety, effectiveness and responsiveness of services, and 'Outstanding' for criteria which cover caring and well-led services. Its overall rating is an improvement on its previous rating of 'Good'.
Peter Harris, Hospital Director at Southampton NHS Treatment Centre, commented: "Everyone here is thrilled that the care we provide to patients has been rated 'Outstanding'.  To be the only 'Outstanding' hospital in Hampshire is a reflection of the consistently high standards of care and professionalism displayed by my colleagues every day."
Southampton NHS Treatment Centre, which celebrated its 10th anniversary last year, is an independent sector treatment centre which provides NHS and self-pay treatment across a range of areas, including major and minor orthopaedics, ear nose and throat, eye surgery, dental surgery, gynaecology, urology and general surgery, supported by in-house diagnostic imaging, physiotherapy and pharmacy. The hospital is part of local patients' choice for NHS care. Provided their referring clinical practitioner (GP, dentist, optician) agrees they need the treatment and it is for a procedure carried out at the hospital, patients can ask to be referred to Southampton NHS Treatment Centre for their care – it is their right under the NHS Constitution.