Striving for digitalisation in our hospitals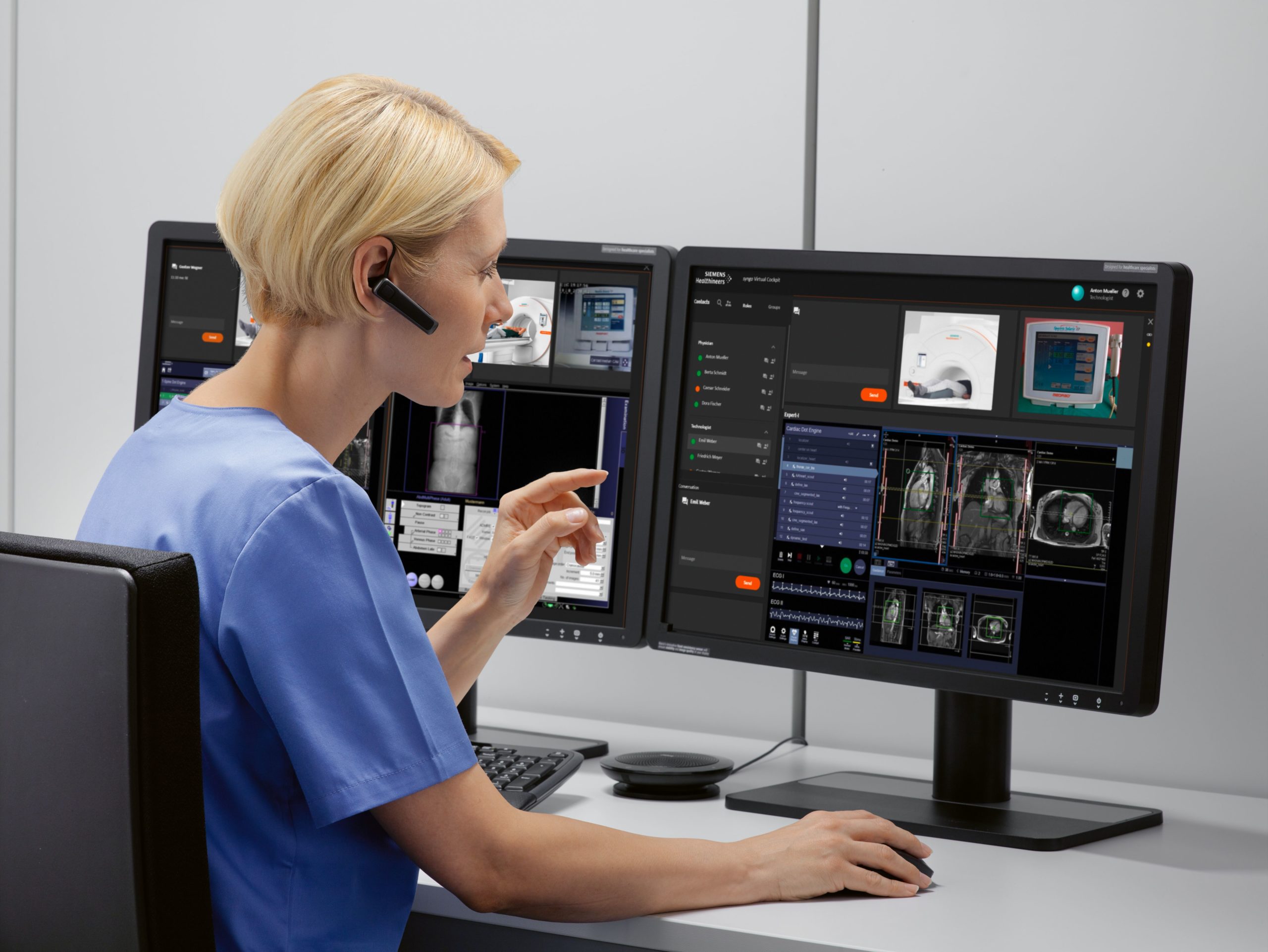 Innovation in healthcare is rapidly developing. How can we harness this technology to streamline the acute sector?
---
The problems that technology seeks to address in healthcare are not novel. While the ominous backlogs in elective care and diagnostic procedures caused by coronavirus disruption make for grim reading, it is more prudent to say that they have exacerbated existing shortfalls within the sector. In particular, an acute shortage of specialists.
The Royal College of Radiologists has published findings revealing that the devolved nations of the UK were facing radiologist shortages of between 27-37 percent going into the pandemic. While the society of Radiographers reported a 15 percent shortage in staff. Even with a concerted effort to boost training numbers and enhance staff retention (both of which we should strive for) it would be unreasonable to expect that that this shortage can be addressed with a policy drive alone.
This skills shortage has developed in conjunction with an increasing demand for expertise. As Scott Sinclair, Business Manager for Digital Health at Siemens Healthineers GB&I, says, there is rising pressure in terms of the number of diagnostic exams being conducted across the NHS. "This is paired with the need for increasingly complex exams – all of which require reporting by an experienced radiologist – and an increase in the demand for the resulting data to be used and securely shared with other departments across the hospital, in a common framework."
It is technology that we must look to, not only to address the skills shortage, but also to enhance diagnostic decision making. Fortunately, the market has become increasingly populated with innovative digital tools and providers eager to enhance their service offering.
---
A virtual cockpit
Siemens Healthineers have long been pushing for greater digitalisation of healthcare. The company's drive to aid in the expansion of precision medicine has recently manifested itself in the form of syngo Virtual Cockpit.
syngo Virtual Cockpit is part of the wider Siemens Healthineers Digital Health portfolio that is gaining traction across hospitals in Europe. The system lets an experienced radiographer run multiple CT or MRI scans from a central control room, allowing the technician to operate up to three imaging systems at once. "The system increases the availability of experts and reduces the movement of patients, thereby enhancing their experience," says Scott, explaining how it "not only utilises remote expertise but also helps to train onsite personnel and maximises system use."
This is also an ideal way to protect staff, vulnerable or otherwise, from coronavirus. The first UK implementation was at Frimley Park Hospital in January 2020.
---
Pushing frontiers with AI
syngo virtual cockpit forms but one part of an intelligent, integrated imaging software portfolio in Digital Health. It encompasses all aspects of the imaging chain, from the initial patient indication to the medical reporting and streamlines the imaging process to deliver actional image-based results consolidated into high-level reports. All of this is integrated with AI technology, featured across all digital offerings at Siemens Healthineers.
"The main goal of AI, of course, is not to replace people but to solve routine and repetitive problems and free up specialists to conduct more complex tasks," explains Scott. What AI Rad Companion, for example, aims to create is a multi-organ AI support system that is seamlessly integrated into the imaging chain. "Whether it be lung cancer, prostate cancer, chest X-rays, brain imaging, etc, a specialist will be able to integrate the data into their own routine reporting and generate value in terms of time, efficiency and consistency."
---
The value lies in our data
The emphasis on insight is crucial. Scott, who is an imaging specialist by background, believes that "early detection and diagnosis is only possible with the right insight," which must be garnered from data.
The NHS is one of the most data rich organisations anywhere in the world. How it uses this resource going forwards will define efforts to create a truly 21st century healthcare system with a digital thread running throughout. Data is currently not as available and accessible as it needs to be to facilitate these kinds of solutions. Inconsistent levels of digital maturity across the NHS is an obstacle that we will need to overcome if we are to allow different parts of the system to properly communicate crucial information securely. Scott makes it clear that "digitalisation and data sharing is one of the key factors that will allow the NHS to deliver the patient care that they strive to provide, especially as diagnostics shifts into community settings."
---
The next evolution
Siemens Healthineers is not resting on its laurels and is aiming to reach a point where the Digital Health portfolio provides all the relevant patient information in one workspace. "We want to help every healthcare system in the world deliver better patient care," says Scott, "and we want to empower specialists to deliver that care while simultaneously connected to other relevant departments." This ambition for integration is the driver behind the next phase of the system's evolution, Syngo Carbon. The name lends itself to the principle of connectivity. Syngo Carbon will look to integrate the Siemens Healthineers technology portfolio more than ever before.
---
Next level integration
Syngo Carbon will create an optimised environment which will seamlessly integrate the interpretation of images, the reporting, AI implementation, data management, archiving and the secure sharing of data. Whether it be data from an MRI scan, pathology report or a general practitioner's notes – Syngo Carbon will homogenise the user interface across every device and uses an AI intelligent interface. "This will give the specialist a snapshot of everything they need to deliver quick and reliable diagnostic excellence," says Scott.
Collaboration will be one key to the success of digital healthcare, and Siemens Healthineers already involves other innovative third-party platforms to address clinical needs. "No one company will be able to deliver everything, we will collaborate to deliver the broadest scope of possibilities that we can."
---
Is this the future?
It is an ambitious project, but there has never been a better or more pressing time to pursue such a solution. With elective care and diagnostic backlogs set to reach 10 million by the end of the year, the NHS must look to streamline service offerings while not sacrificing the quality of care – indeed, it should always be striving to improve.
AI is a dominant feature of current NHS strategy, epitomised in the NHS Long Term Infrastructure Plan. Furthermore, the Government's recently announced 40 new hospitals aim to be designed with digital technology front and centre. It is technology such as syngo and the Digital Health portfolio which provides us with a good snapshot of what these new digital hospitals could look like.