Test and trace: a tentative step forward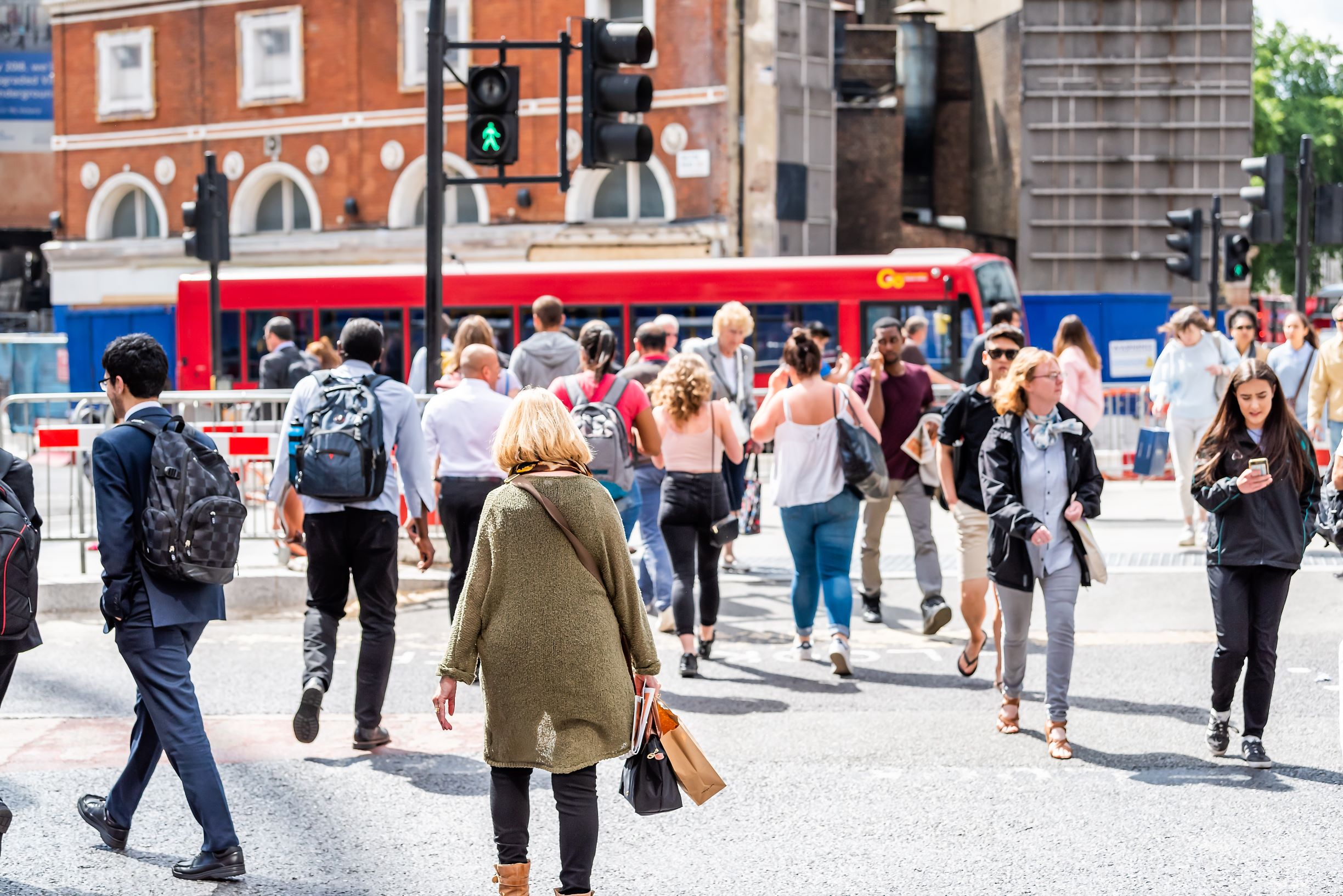 The Government has now launched its test and trace programme which Prime Minister Boris Johnson previously described would be "world beating". The launch, planned initially for 1 June, has been moved forward despite reported teething problems.
---
In June, people across England will see the reopening of open-air markets and car showrooms with the wider retail sector opening its doors in the middle of the month. For this to be done safely, further outbreaks of Covid must be identifiable and traceable. Welcome: Test and Trace.
---
A step in the right direction
With infections and fatalities falling across England, and a slowly shifting public mood, it seems the time has come to accelerate the adoption of a 'new normal'. While this sounds appealing to many who have been confined to essential journeys for months, it can only be safely implemented with a strategy to control future outbreaks without reverting to a full national state of lockdown.
This starts with testing. A total of 3,798,490 tests have been carried out in England so far according to COBR data. In the 24 hours up to 9 am on 27 May, 117,013 tests were carried out. Currently, guidance states that those who test positive should self-isolated for at least seven days. However, while this protects the individual displaying symptoms, it does not help those who may have come into contact with them in the recent past and, therefore, limit the spread of the virus.
The Government's new Test and Trace system seeks to add another layer to its' testing strategy, using testing data to notify individuals who have come into contact with someone with Covid and asking them to self-isolate.
---
What does the system look like?
Baroness Dido Harding, Chair of the test and trace programme outlined the process for Test and Trace. People with one or more of the symptoms of coronavirus must immediately self-isolate and book a test. Within 24 hours, individuals will be contacted by a member of the test and trace team, one of 25,000 new recruits set up remotely, to confirm the test result. For those who are tested as positive, a member of the contact tracing team will ask about people you have come in 'close contact' with. Close contact constitutes being within 2 meters of somebody for more than 15 minutes. Individuals will then be monitored on a continuous basis to see whether symptoms develop. People who have been in contact with those who have tested positive will be contacted by a member of the team and asked to self-isolate for 14 days.
In addition to this, a mobile app has been developed and is currently being trialled on the Isle of Wight. It uses Bluetooth to identify devices which are physically close to one another and have the app installed. Should someone test positive for Covid, they notify the app which then pings the phones of people who have been in close proximity to that user. These people are then advised to self-isolate for 14 days.
According to reports from ITV, roughly 60 per cent of the population will need to have the app downloaded for it to be effective. Should the uptake be lower, it is unclear what value the app will have on an individual, local or national scale.
Health and Care Secretary Matt Hancock advised at the Downing Street briefing on 27 May that people who are contacted by tracers must self-isolate for 14 days, whether they have symptoms or not. "Over the weeks ahead, we will ramp up the service further," he confirmed. "Testing and tracing will help us to hunt down this virus," he added, urging people to "play their part." The Prime Minsiter has stated that he will "consider bringing in financial sanctions" for those who do not self-isolate.
The first (non-app) part of the system has now launched. Mr Johnson has previously said that this will be a "world beating" system, with the capacity to track 10,000 new cases per day. However, the Guardian has reported "shambolic" training processes with many of the contact tracer recruits struggling to access the system and waiting to be trained.
There are also widespread data privacy concerns, born out of a lack of clarity on the storage and use of public data. Doubt have not been eased by what some regard as hazy transparency around the storage of personal data for those who have been tested, and those who have their personal details handed over to the Test and Trace programme. Concerns range from where the data will be stored and for how long.
Northern Ireland already has a version of the test and tracing system with Wales and Scotland also having their own systems in the pipeline.
---
Local lockdowns
For this to work, Test and Trace "needs to be nationally led and locally implemented" said Baroness Harding. The end goal of effective testing and tracing is to release as many people as possible into safe, work and lifestyle activities. By identifying outbreaks where they emerge, the spread can be thwarted by self-isolation. This would keep outbreaks local.
Secretary of State for Housing, Communities and Local Government Robert Jenrick has said that "micro-level" restrictions could be introduced to control outbreaks within communities. Mr Jenrick confirmed that the new Test and Trace system will contain a local element which could even identify outbreaks down to particular schools and workplaces. By restricting certain groups, the system will allow for the majority of people to return to a return to daily activities.
A clear issue identified by former Health Secretary Jeremy Hunt during a Liaison Committee grilling of the Prime Minister is the turnaround time for test results. This, he emphasised, is as important as the number of tests being conducted. Clearly the longer it takes for test results to be generated, the higher the likelihood that individuals who have the virus continue to infect others they come into contact with. In South Korea, a 24-hour turnaround time was operated as the norm by mid-March as the country tested 20,000 people per day. The South Korean system is widely regarded to be a success. In the UK, however, turnaround times have been variable thus far. Mr Johnson confirmed to the former health minister that 24-hour turnaround was now the target. This has now been repeated by both Mr Hancock and Baroness Harding.
---
What does this mean for healthcare services?
While capacity to deal with further Covid-19 outbreaks currently remains strong, there us much concern around simultaneously managing non-covid treatment. As Professor Karol Sikora, Chief Medical Officer at Rutherford Cancer Centres, said during a recent webinar, only 5,000 out of an expected 30,000 cancer patients were seen in hospital in April, meaning that 25,000 patients are in the community not receiving treatment for a cancer they may or may not know they have.
These concerns are not just restricted to cancer. Accident and Emergency department admissions were 57 per cent lower in April 2020 compared to the same period in 2019. Sally Warren, Director of Policy at the King's Fund has warned that this raises concerns about "whether people are delaying seeking urgent treatment for serious health issues such as chest pain or stroke symptoms." This is concerning to such an extent that the Royal College of Emergency Medicine called on the government to support the 'structural redesign and rebuilding' of emergency departments to ensure good infection control and isolation facilities for patients.
These concerns are important as they highlight the need to reassure the public that it is safe and, in their interests, to use healthcare services where required. However, a key requirement for building this confidence is testing and tracing. Without being able to control outbreaks, healthcare services, in particular hospitals, cannot revert focus back to non-covid activities and the public will not regain its confidence.
For those concerned about releasing lockdown because of crowded images of Southend-on-Sea banded about on social media, international examples will offer some reassurance. In Italy, where shops reopened earlier this month, the release of lockdown has hardly been marked by spending sprees. A return to a degree of normality there has been muted by the pain of the recent outbreak.
However, the public should also be weary that just because no outbreaks are recorded in their area through Test and Trace, there is no issue. In South Korea, where testing and tracing has been in a league of its own, signs are emerging of a second wave of infections which have accompanied more freedoms for citizens. Scientists have warned that this may not be a "magic bullet" in defeating Covid-19, instead suggesting it may prevent between 5-15 per cent of infections.
The Test and Trace programme might not be a game changer. But it may be a tentative step in the right direction.