The acceleration of digital technology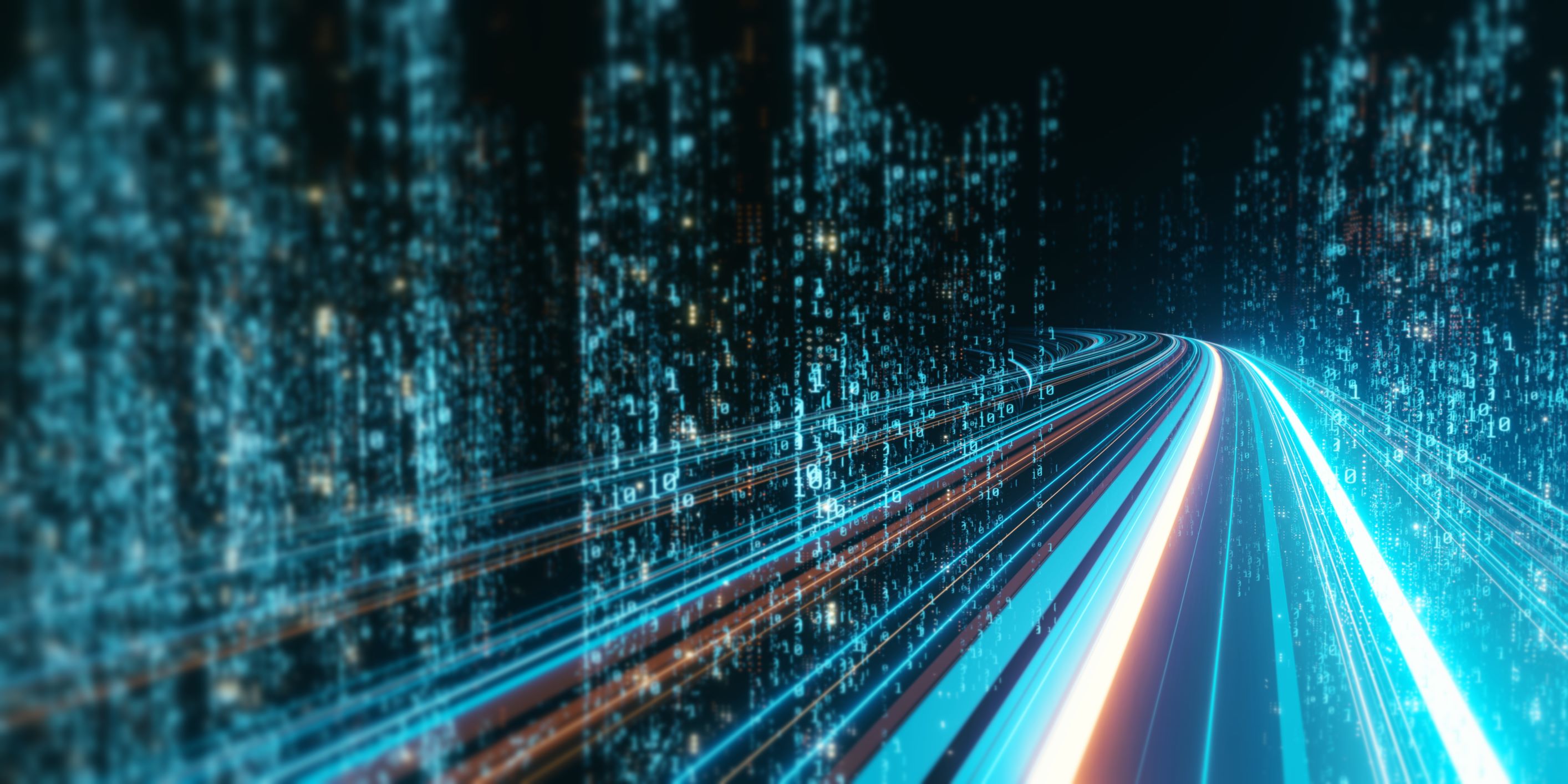 The Covid-19 pandemic is having a dramatic effect on usage of digital solution throughout the health sector, writes Fabian Sutch-Daggett, Features Writer for World Healthcare Journal and Hospital Times contributor.
---
We have all had to adapt to new ways of working and living and the healthcare sector is no exception. In fact, it probably needs to operate more efficiently than any other sector right now.
On top of the regular strains and stresses that the sector faces, the Covid-19 outbreak has thrown global healthcare systems into turmoil, forcing them to adopt new technologies and virtual patient solutions as a direct result of quarantine measures and patient safety.
This subject was discussed at a Virtual Healthcare breakfast with Harpreet Sood, NHS England's Former Associate Chief Clinical Information Officer and practising GP, along with Gordon Sutherland, Chief Executive Officer of Tunstall Health, and Richard Jones, President of C2-Ai. Hosted by Public Policy Projects and World Healthcare Journal, the conversation focused on how the response to Covid-19 is rapidly changing the way healthcare uses digital technologies.
Kicking off the discussion, Harpreet outlined his personal experiences in the primary care sector as a GP during the crisis and explored how digital health solutions can assist patients, not just in light of the Covid-19 crisis but also beyond the pandemic.
"A month ago, I would have been seeing approximately 35 patients a day as a GP, with around 12 or so telephone consultations and the occasional home visit. But now, nearly all of those 35 face-to-face appointments are online, by telephone or video," said Harpreet.
"Some may argue that this is due to the unprecedented times that we are currently living in. What it really demonstrates is that a great deal of what we are doing in the primary care sector can be managed through virtual means such as e-pharmacy, text messaging services, online triage or video consultation."
The uptake and move towards digital has become mainstream, especially as people want and need to change the way they work

Dr Harpreet Sood, Former Associate Chief Clinical Information Officer, NHS England
---
Potentially disruptive technologies
A large problem surrounding further use of new technologies within healthcare, or any industry for that matter, is the sheer amount of fear around implementing change. However, so far, the rapid transition from traditional methods of primary care into digital or online services has gone remarkably well, highlighting the fact that many clinicians, specialists or even directors of healthcare facilities were simply unaware of the ease through which digital solutions could be implemented into current and developing systems.
Harpreet continued: "In the past, the adoption of digital [technology] was a real struggle because of many complex and competing factors. The uptake and move towards digital has become mainstream especially as people want and need to change the way they work.
"With that mindset, clinicians are really starting to develop critical use cases for where video consultation, tele-triage and e-prescribing can work. This is hugely promising."
We have gone from one extreme to the other. One of the big questions that will arise out of this crisis is which technologies will stick around. Throughout this tough time, we will see what is and isn't working, and how best to use our technologies in the future.
---
Digital solutions from international healthcare sector
Naturally, the emerging real life applications of digital health do not only apply to the NHS or to the UK healthcare sector, but also to the entire global health ecosystem. As we move further forward through the development of groundbreaking technology at such a rapid pace, every health system, big or small, has the potential to benefit.
One of the most important aspects to consider is the effect this huge wave of digital will have on our systems post-Covid. While some may consider it premature to speculate the impact that Covid-19 will have on our lives long after the crisis has passed, acknowledging how we can continue to improve and maintain the use of solutions developed during this time is absolutely vital.
At Tunstall Health, Gordon Sutherland, who is heavily involved in the digital applications of new technology for social, proactive and predictive care, explored some of the potential outcomes and uses of technology to enable those in need to live safe and fulfilled lives.
In doing so, he emphasised the duty of care that needs to be maintained towards elderly, sick and frail patients. "If I look at what our company and our competitors are doing across the world, the difference in the speed and delivery of care services due to universal adoption of digital solutions is incredibly significant," he said.
"Post-Covid, we've got to make sure that those in need are connected. This will bridge more regional divisions than we could possibly imagine. We need to be looking at how we can improve our populations with these digital solutions and new architecture once it is fully implemented.
"The integration of our health and care, which we started in the UK some time ago, will rapidly accelerate and continue to improve the way we deliver care and manage our resources. I'm very sure that the pace of change will increase and the only restriction will be our imagination and willingness to change."
---
Ensuring the effectiveness of digital in the hospital environment
Hospitals, perhaps, stand to benefit most from digital health. As in many countries, especially developing nations, hospitals are massively burdened, overused, understaffed, underequipped and sometimes very dangerous places to be, especially with the continuing rise in antimicrobial resistance and hospital-acquired infections.
More worryingly, all these issues had been causing havoc before the Covid-19 pandemic. The question now is how can healthcare providers continue to accommodate the burden of current stresses and cope with Covid-19 simultaneously? The solution, or at least part of it, lies within digital health.
Richard Jones, President of C2-Ai, elaborated on the sheer strain that hospitals currently face and how C2-Ai's management systems and advanced artificial intelligence (AI) solutions can help hospitals and other centres of care improve.
"Our business is in helping hospitals work better. We're able to pick up around 90 per cent of cases of avoidable harm that go unseen in hospitals with our reporting and monitoring systems. These systems are built around the largest patient dataset in the world, using 120 million patient records from 46 different countries," said Richard.
"This solution, in terms of the numbers, is fairly startling. If it were deployed today then 11,250 intensive care beds could be freed up in just three months. The improvement over the next 12 months potentially could save an enormous 225,000 lives. And that is quite a conservative figure."
In terms of the impact of preventable conditions, such as hospital acquired pneumonia (HAP) or acute kidney injury (AKI), more than 1.6 million bed days are lost each year in England alone. Worse still, this figure is likely to jump with the increase in ICU use and overflow, combined with lower staff-patient ratios and a sicker case-mix of patients.
"In combination with the extra capacity it provides for treating Covid-19 patients, digital solutions could save hundreds of thousands of lives in the UK." Richard Jones, President, C2-Ai
Richard added: "We have seen improvements as high as a 90 per cent reduction in AKI and a 60 per cent reduction in HAP alone in the UK hospitals where we work. In combination with the extra capacity it provides for treating Covid-19 patients, digital solutions could save hundreds of thousands of lives in the UK."
---
What next?
It is clear that the benefits of further and efficient use of digital solutions are almost limitless. Digital solutions are no longer considerations for improvement within a health system. In fact, they are more necessary now than ever before. The perspective of millions within the healthcare sector, and the billions of people making up the world economy, towards new technology and digital solutions has changed in the blink of an eye.
So to conclude, Richard stated: "And yet, while the Covid-19 pandemic will continue to put a significant strain on the global health ecosystem for many months to come, and cause an unprecedented impact on the health of millions, we can find solace in the fact that the knowledge, solutions and technology that will arise out of this crisis will continue to benefit us for years to come."