The evolution of mammography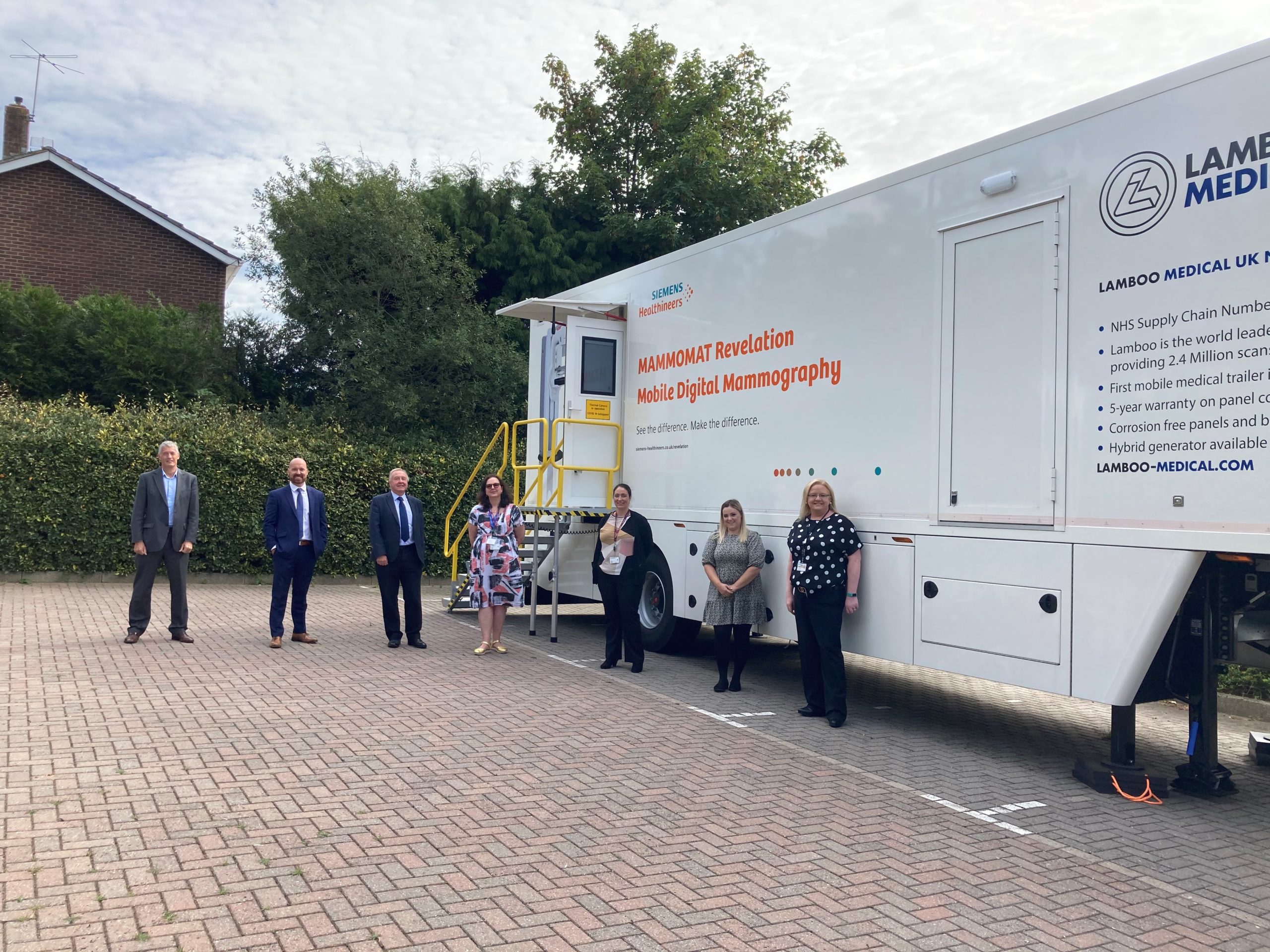 The mammography team at Siemens Healthineers GB&I explain how evolutions in technology have impacted mammography and helped to overcome cultural barriers.
---
One in eight UK women will be diagnosed with breast cancer during their lifetime. It goes without saying that screening for breast cancer and catching the disease early, is crucial. That one million women have missed screening appointments due to the Covid-19 pandemic should be of serious concern. Addressing this will require a further examination into techniques and practices around screening, it is therefore pertinent to look at how far mammography innovation has come.
Siemens Healthineers first introduced equipment which could be used to image the breast in 1957 to aid in the diagnosis of breast cancer, and the National Breast Screening Programme began in 1988. Although the technology behind breast cancer diagnosis and prevention has changed dramatically over time, some barriers to screening attendance still exist.
---
Not the "done thing" to a more open dialogue
Life for women was very different in 1957 compared with today, with many choosing to prioritise their home and family life. According to research, during this time 13,398 men obtained degrees, in comparison with just 3,939 women. The average age of a first-time mother was 28 in 1957, compared with just over 30 currently, illustrating the country's cultural shift over the last 63 years.
Mammography itself has undergone dramatic changes. The technology was very much in its early stages in 1957, and innovations like the Siemens Tridoros 4 X-ray generator with mammocones offered breakthrough technology. Breast cancer is talked about a lot more openly today than in the past, when treatment of breast cancer was more aggressive, and the number of women willing to address the issue of breast cancer risk was low. We've heard stories of women ignoring breast lumps, simply because talking or sharing, even with a partner, just wasn't the "done thing".
Fast-forward to today and, although statistics show there is still work to be done (the UK lags behind the European target rate for 75 per cent screening attendance), many women in the UK are now more comfortable talking about breast cancer.
Recent TV performances, such as The Real Full Monty: Ladies' Night, which was aired by ITV in March 2018 to a massive 5.5 million viewers, are helping to generate a more open dialogue. However, in some UK communities, there are still significant barriers to tackling breast cancer, with studies showing that Black and Minority Ethnic (BAME) women, for example, have a particularly low uptake of the national breast screening programme.
Culturally, the UK is a very different place now, but there is still work to be done to encourage some communities to engage with the issue of breast cancer. Outreach programmes are really important for both BAME and also rural communities, where women may struggle to travel. Naturally, some women will want to bring a chaperone with them; it is important to accommodate different requirements.
---
Reinventing the experience
By the 1960s, examination methods to diagnose and prevent breast cancer had begun to develop – 1964 saw the introduction of the isodense technique. The new method involved submerging the breast in alcohol, and the Siemens Fluidograph was one of the first to harness this.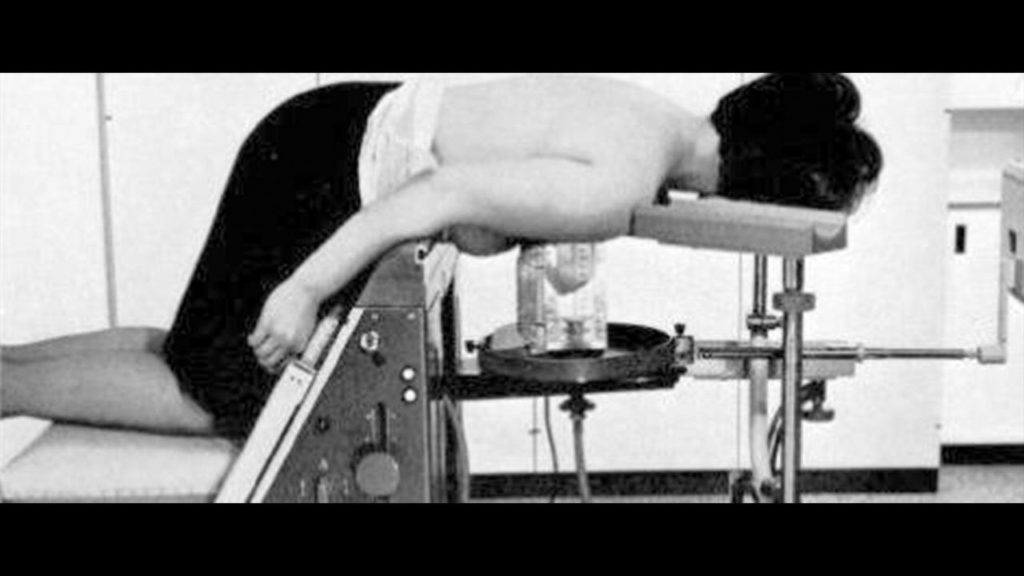 Fluidography was an early attempt to even out the breast thickness – something that is still a challenge to the present day. Comfort (or rather a concern about discomfort) is one of the key reasons why some women do not attend screening and so we are still constantly striving to improve this situation. For a long time, mammography has not been considered a pleasant experience for some women – and looking at some of the old images it is easy to see why.
Technology has evolved dramatically over the years, and continues to do so. The experience varies for everyone and while a mammogram will perhaps never be completely comfortable, the latest innovations are quicker, more accurate, and are designed with the patient in mind. The MAMMOMAT Revelation with HD Tomosynthesis has the very latest technology in breast imaging and has been designed to make mammography a less daunting experience for patients. The system has features such as soft compression paddles and is able to complete a highly accurate image within a few minutes.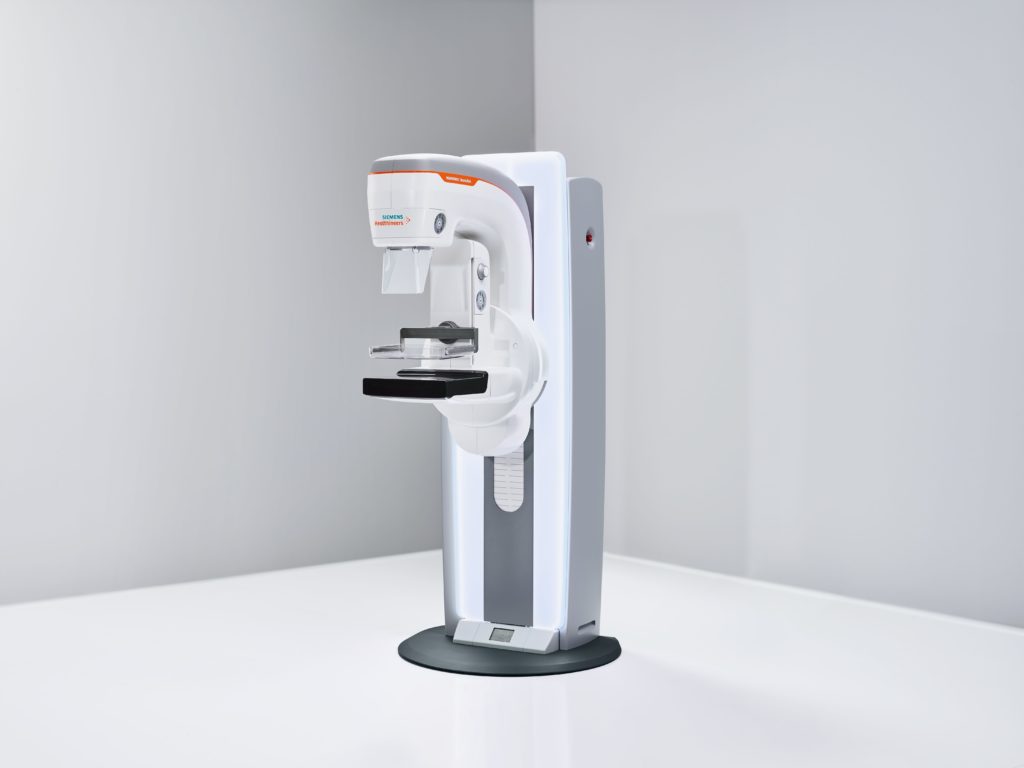 ---
So much to do and so little time
From the 1980s onwards, the practice of mammography developed further, with patients at its core. Greater emphasis was placed on increasing the pace of the procedure and new developments used lower doses of radiation, thereby reducing risk to the patient. As the innovation around this technology accelerated, equipment began to resemble the systems used today.
Women today lead busy and demanding lives. In 2017 more women achieved university places than men and in 2016, an estimated 163 million women were starting or running new businesses in 74 economies around the world. Working women in London spend an average of 72.8 minutes a day just on commuting. With so much to do in so little time, it is crucial that healthcare slots into women's busy schedules with minimal disruption to their livelihoods.
We must all be aware of the pressures women in today's society are under and develop screening practices with accessibility and flexibility in mind – this will help us to engage with a wider group. Installing mobile units in convenient locations like supermarket car parks (like the one pictured above) is just one way of ensuring that screening is made as accessible as possible. Getting women to attend screening is the key; from there we can provide the latest technology to catch cancer early.
The constant challenge in the evolution of mammography technology is adapting to change. As we have seen, women's expectations and lifestyles have undergone a seismic shift since breast cancer screening was introduced 30 years ago, and we must ensure that the practice of mammography can keep up with the pace of change.
Screening currently diagnoses about 10,000 cases of breast cancer annually, and since 1988 has saved countless lives by early detection.
We must continuously evolve screening techniques to sustain their success. This was always true but with the context of severe disruption caused by the pandemic it is more crucial than ever. No matter which cultural background women come from, or where in the country they live, mammography within the NHS strives to accommodate differences in lifestyle requirements and perspectives. Advancements in breast screening technology act as a key enabler of this, supporting the expansion of precision medicine, not only through enhanced cancer detection, but also in driving more personalised care that truly embraces the lives of women across the UK.
---
References available at: https://www.siemens-healthineers.com/en-uk/press-room/press-features/mammographythenandnow.html