The shared referral pathway at Mid Yorkshire NHS: a joined up approach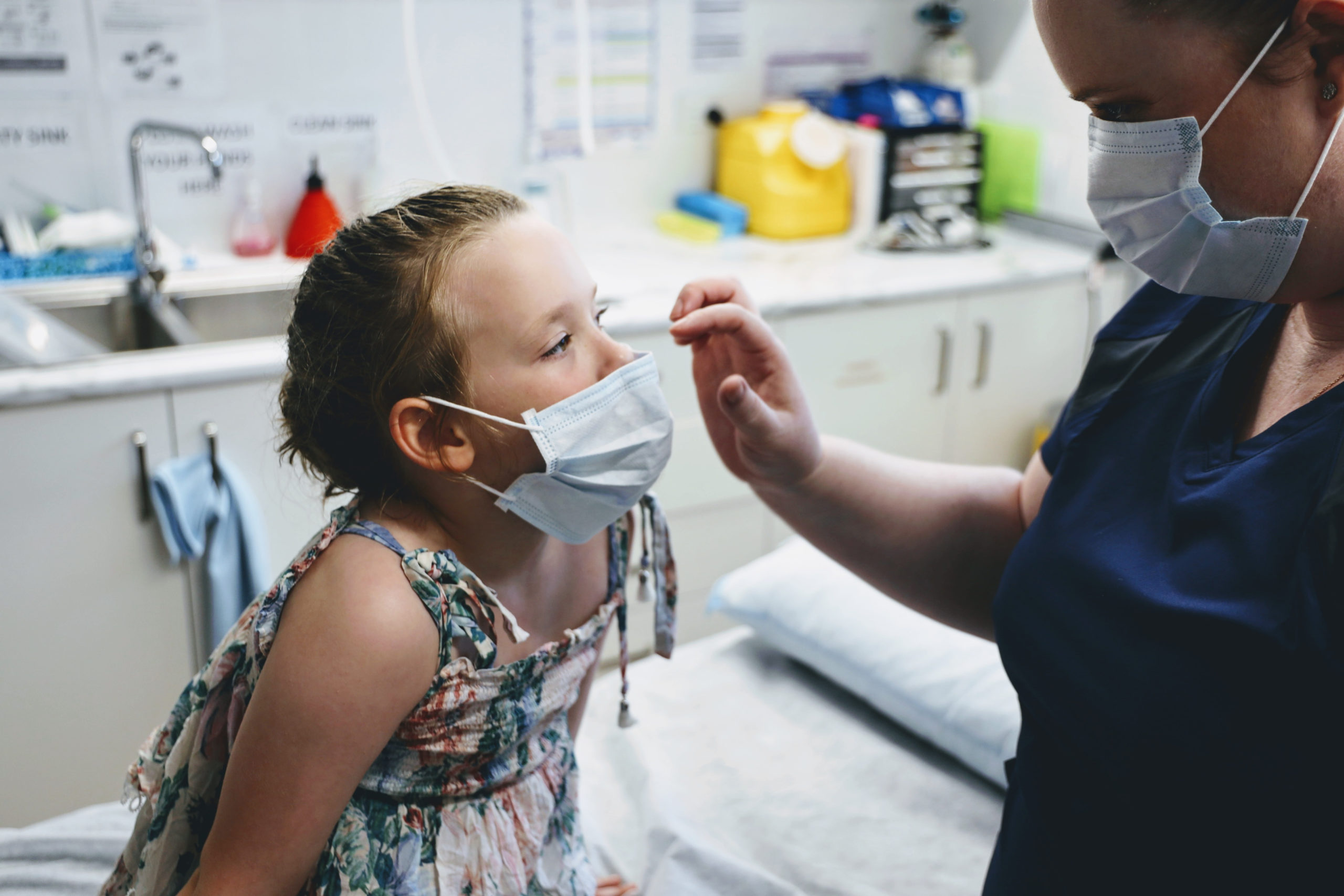 The Mid Yorkshire Hospitals NHS Trust (MYHT) understands the benefits of a more joined-up care system. Over 8000 staff provide services across the Trust's three main hospitals in the Wakefield and North Kirklees area, as well as a community services in Wakefield. With assistance from TPP, MYHT have continued their commitment to bringing shared care to over half a million people through the creation of a Shared Referral Pathway (SRP) on SystmOne.
---
Working Together
GPs and Consultants realised that patients risked waiting too long to be seen and wanted to create a pathway of care that allowed them to work closer together to support the patient and ensure that a timely intervention was achievable. Working together, a new shared approach to the care of patients was created, helping to achieve the NHS plan of reducing outpatient appointments by 30 per cent while maintaining high levels of care and improving access.
This approach was achieved through open and honest collaboration between Primary Care, Secondary Care and technology providers, underpinned by the use of SystmOne and eConsultations at the heart of the pathway.
"TPP have worked closely with the programme team responding quickly to provide support and even system developments to enable us to meet the requirements as they arise in the programme" says Jackie Tatterton, Head of Planned Care Improvement at MYHT. "They have made changes to SystmOne that have supported us in reducing manual tasks throughout the pathway."
With the support of both Primary and Secondary Care clinicians, the Shared Referral Pathway allows patients to be treated closer to home where possible. When it is necessary to bring the patient into Secondary Care, they are seen in the right place, first time, along with all the supporting information necessary to ensure they can be treated as quickly as possible.
---
How it Works
As the SRP is rolled out across more specialities, when a patient visits a GP in the area and the GP requires more specialist knowledge, they can send a message to a consultant using eConsultations, with all interactions supported and stored in SystmOne for easy viewing. The consultant can then request diagnostics or call the patient before sending a message to the GP through SystmOne with a diagnosis, a new prescription recommendation or an eConsultation template featuring referral details if a referral is required.
When a referral is generated in primary care on eRS, the details from secondary care are pulled into a referral template and sent with the referral to ensure the patient is booked into an appointment at MYHT with the right clinic and consultant first time, reducing the administrative burden of any further post-referral clinical triage.
Trudie Davies, MYHT Chief Operating Officer: "I'm delighted to be supporting this programme of work. It is Clinically Led and Patient Centric and is transforming the way specialist opinion can be accessed, even through a major pandemic. It epitomises the concept of lean working and transformation at scale through effective partnerships. The way the Primary Care Networks and Clinical Specialist have come together demonstrates their commitment to collaborative working to support patient care."
---
The Results
The benefits of the shared referral pathway are already being seen in MYHT's cardiology department – the first speciality to go live with the SRP in July 2020, having been closed to routine referrals due to the pandemic. From August to December 2020, the implementation of this new shared pathway resulted in a 30 per cent overall increase in secondary care support to patients compared to the year before.
The number of GP routine referrals to secondary care has reduced by 70 per cent while the number of eConsultations rose by 50 per cent relative to the same months in 2019. So overall access to care has increased whilst the number of patients that need to be seen in a traditional outpatient appointment setting in secondary care has reduced.
Similar trends have been observed in other specialities that have rolled out the referral pathway, such as General Paediatrics and Respiratory. The figures show that greater communication between primary and secondary care benefits both staff and patients alike through improved efficiency and accuracy. These benefits are underpinned by SystmOne's interoperability capabilities that continue to help enhance interconnectivity both within organisations and across the NHS.
"The new Shared Referral Pathway is a truly transformational programme that has resulted in a significant change in how Primary and Secondary care collaborate to support the care of patients," says Adam Sheppard, GP and Chair and Clinical Leader Wakefield CCG, "It is something I use on a daily basis and it is the most transformational thing I have seen in the last 15 years".
---
Patient Benefits
More communication between primary and secondary care not only saves administrative work and increases efficiency but also leads to a better patient experience through a reduction in waiting times and the worry that often accompanies waiting for diagnosis.
These improvements can be seen in the case of one patient whose GP requested an eConsultation and, within just six hours, a consultant had contacted the patient by phone, referred them for a CT coronary angiogram and recommended new medication to the GP who prescribed the medication later that same day.
CT coronary angiograms can only be requested by secondary care, so without the SRP, the patient would have had to wait for a secondary care referral or have been referred for an inappropriate diagnostic by their GP, leading to more clinical time used, plus more potential stress and waiting for the patient.
Clinicians in secondary care are also noting that they are seeing patients who have more complex needs due to the ability to treat some patients in a primary care setting, with secondary care support. The number of patients discharged after their first appointment fell between 2019 and 2020 (General Paediatrics, for example, saw a drop of 50%), indicating that patients with less complex needs are being diagnosed earlier in the care process with greater accuracy.
In one case, an eConsultation was sent from a GP regarding their patient who was anxious about their cardiovascular health and wanted to see a consultant. The patient was called by a secondary care consultant later that same day, who provided a medication and treatment plan to the GP; the GP spoke to the patient, medication was prescribed the same day, and the patient was happy with their treatment plan. This process avoided the patient waiting for an outpatient appointment and coming to the hospital.
---
Going Forward
MYHT are looking to expand and improve the Shared Referral Pathway. "This programme of work is clinically led and our ambition is to support the implementation of the Shared Referral Pathway into every speciality where is fits clinically," says a spokesperson for MYHT. "We also continue to work with TPP to support this new way of working. We are working on even more enhancements to the process in areas such as task creation and sharing preferences. In addition, we are working with one of our specialities on internally referring patients from our consultant led services to our Therapy service using e-referrals in SystmOne, to further streamline the pathway."