Third of surgeons and nurses experience harmful allergic reactions in the operating theatre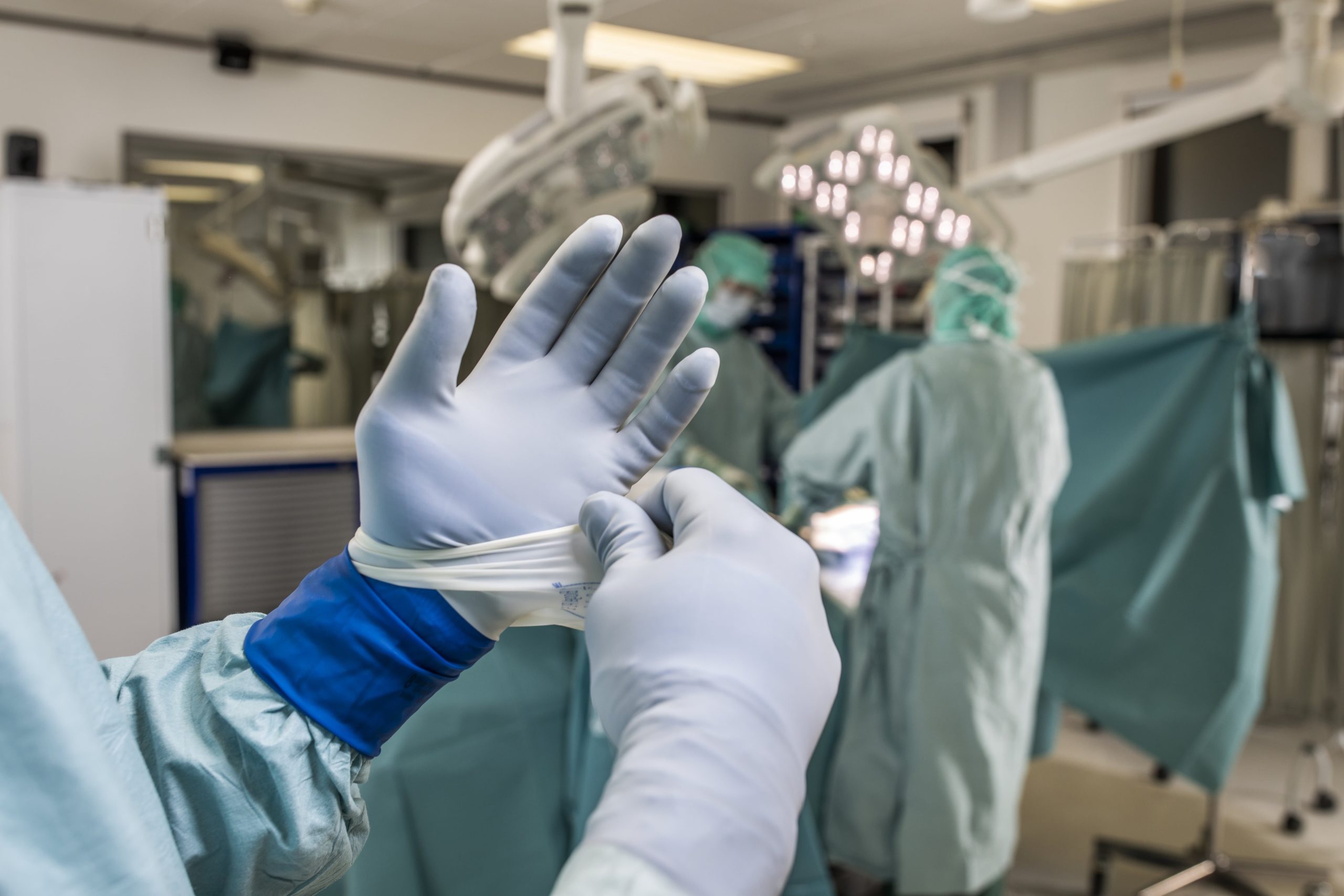 A new global survey has revealed that a high proportion of surgeons and nurses are suffering from harmful allergic reactions, including blisters and rashes, caused by an allergic reaction to products within the operating theatre environment.
---
The survey found that in the UK, one third of hospital theatre staff (33 per cent) had personally experienced a skin reaction on their hands. Around 12 per cent said they had even been forced to change gloves during an operation on a patient due to an irritating and distracting reaction.
Shockingly, allergic reactions appear to be a widespread and common issue for many surgeons and nurses. Of those affected, more than 9 out of 10 (92 per cent) experienced an allergic reaction on multiple occasions and 36 per cent have experienced reactions more than 10 times in their career.
Reactions included dry and itchy skin, rashes and blisters. Of those who had experienced a skin reaction, over a quarter (26 per cent) said that it had a negative impact on their quality of life and work.
---
The survey also found:
74 per cent of surgeons suffered an allergic reaction to equipment in the operating theatre at least once a year.
58 per cent of respondents had experienced a reaction in the last six months, whilst 62 per cent had suffered a reaction in the past year.
61 per cent reported that they or a colleague had been distracted from their work due to a skin reaction to surgical gloves.
100 per cent of those who experienced a reaction were diagnosed with contact or allergic dermatitis, which is a response caused by contact with a substance.
---
The survey of more than 550 leading surgeons and theatre nurses in the UK, US, Japan and Scandinavia was conducted by SERMO for Mölnlycke®, a world-leading medical solutions company which has developed Biogel® UltraTouch® S gloves, designed to minimise the risk of allergic and irritant contact dermatitis.
Rose Gallagher MBE, Professional Lead Infection Prevention and Control at Royal College of Nursing, commented: "Wearing the right gloves and gloves only when required, as well as proper hand washing and moisturising with emollients, is vital to protecting the hands. If we don't look after our hands, we may not be able to look after our patients and ultimately risk long-term damage to our hands, which in some cases can result in life-long damage."
Commenting on the survey findings, John Timmons, Clinical Staff Nurse and International Medical Director, said: "This landmark survey demonstrates another unacceptable risk that surgeons and nurses are having to face whilst helping patients in hospitals around the world. With health systems across the globe under immense pressure to meet the demands of the coronavirus pandemic, healthcare professionals should not have to deal with blisters, rashes and itchy skin while trying to perform operations."
"Mölnlycke's purpose is to advance performance in healthcare across the world, and we aspire to equip everybody in healthcare with solutions to achieve the best outcomes. Recognising the high levels of allergic and contact dermatitis which surgeons and nurses face, we have developed the Biogel UltraTouch S, which has been designed to minimise the risk of allergic and irritant contact dermatitis. It is vital that hospitals recognise and provide for the dermatological requirements of each and every healthcare professional in the operating theatre."
---
Find out more about the survey results at www.molnlycke.co.uk/biogel.