UK must harness technology assisted care to power independent living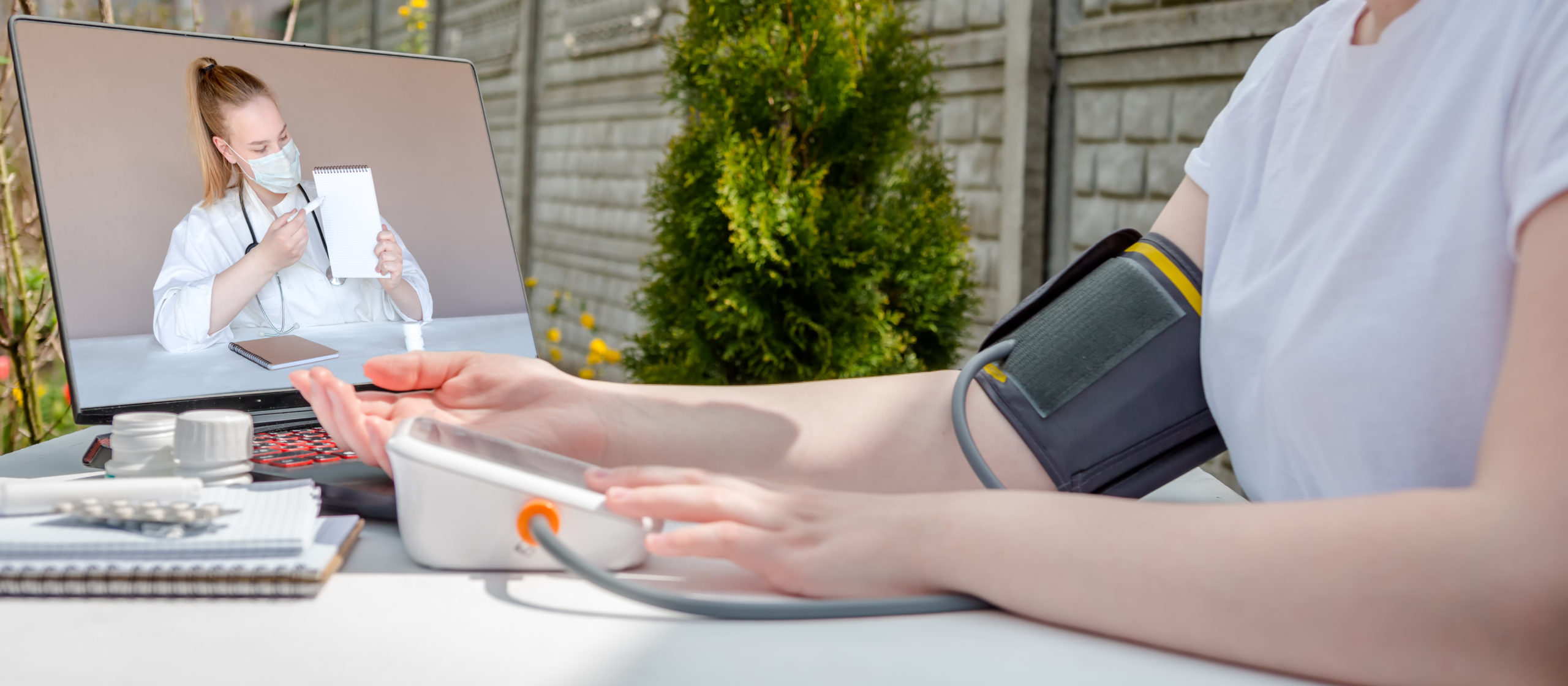 The use of Technology-Enabled Care Services (TECS) has accelerated throughout the pandemic and this momentum should be built on
Further integration of TECS into health and care systems should be a priority to increase independent living, resilience for a second wave and reduce strain on services
Healthcare has lagged behind other sectors in digital uptake – best practice should be shared across the health and care sector and successful projects replicated elsewhere at scale
---
The UK health and care system must embrace the rapid implementation of digital technology seen over the course of the Covid-19 pandemic and speed up the uptake of TECS across the system, this is according to the latest report from global public policy institute, Public Policy Projects (PPP).
"Connecting services, transforming lives: the benefits of technology enabled care services", published in partnership with Tunstall Healthcare, closely examines the progress of digital innovation in healthcare over the past five months with specific regard to telehealth, telecare, telemedicine and assistive technologies (TECS).
The report uses a series of case studies to highlight how TECS are already connecting health and care services and changing lives. The Covid-19 pandemic has rapidly increased the adoption rate of such technologies and PPP's new report urges that momentum is maintained, helping to reduce strain on health and care services while the sector is already under immense pressure.
In outlining the potential of this technology for revolutionising health and care, PPP investigates how TECS have been adopted in each of the UK's developed nations so far as well as making detailed global comparisons – drawing particular best practice examples from France and Sweden.
To aid the progress of TECS adoption in the UK , Connecting services, transforming lives outlines some of the barriers to the uptake of TECS seen in recent years and makes a series of comprehensive recommendations that will speed the adoption of TECS, and indeed of wider digital technology, across health and care.
Stephen Dorrell, Executive Chair of PPP, said: "The better application of technology to enable the reshaping of the health and care sector as a whole is one of the key challenges that the UK faces. Doing so would deliver significant benefits; most importantly in improving patient outcomes and service-user experiences, but also in reducing the strain on staff and carers, and potentially delivering cost savings or cost avoidance.
"The NHS doesn't have an innovation problem; it has a replication problem: successful projects are rarely reproduced elsewhere in the system. This report highlights dozens of case studies in which TECS have been used very successfully and I hope it will encourage swift replication and adoption."
The report also outlines many of the barriers to uptake of TECS in the UK and makes recommendations on actions that could be taken to speed the uptake and adoption of TECS more widely. The report's authors say that: "technology-enabled health and care is the service of the future, and swift action is required to position the UK as a world-leader in this sector."
Gavin Bashar, Managing Director of Tunstall Healthcare UK & Ireland, said: "The last decade has seen an exponential rise in the use of technology in the home, with smart speakers, heating and lighting systems now commonplace. And yet this increased adoption has not been mirrored in health and care provision. The NHS is still using fax machines, and domiciliary care workers continue to fill in paperwork in folders to record care visits.
"The current Covid-19 pandemic has starkly illustrated why this has to change. Technology connects people, it enables integrated care provision and empowers people to manage their own health and wellbeing. It must play a pivotal role in the way we remodel services in a post-Covid-19 world to create a true 'healthcare' system."
---
Key recommendations of the report:
1. The social care sector should receive greater support to truly become technologically enabled – the Government must ensure a minimum technology standard across providers
2. More innovative finding models should be developed to support that support long term savings, rather than immediate cost dictating policy
3. The rapid adoption of TECs during the pandemic should not be abandoned and should be built upon in the wake of Covid-19
4. Digital upskilling of the health and care workforce should be a priority to ensure that transformational benefits of digital technology are realised
5. NHS and third sector should collaborate to enable further independent living
6. An evaluation of assessment methods must occur in order to assess the value of TECS and their impact
7. Government must support the digital infrastructure to assist providers with switchovers to TEC platforms
8. ICSs should drive integration through digital investment and support collaboration between all health providers.
To view the report, please visit: https://www.tunstall.co.uk/tecs-report