Leading hygiene manufacturer donates £500,000 to protect front line workers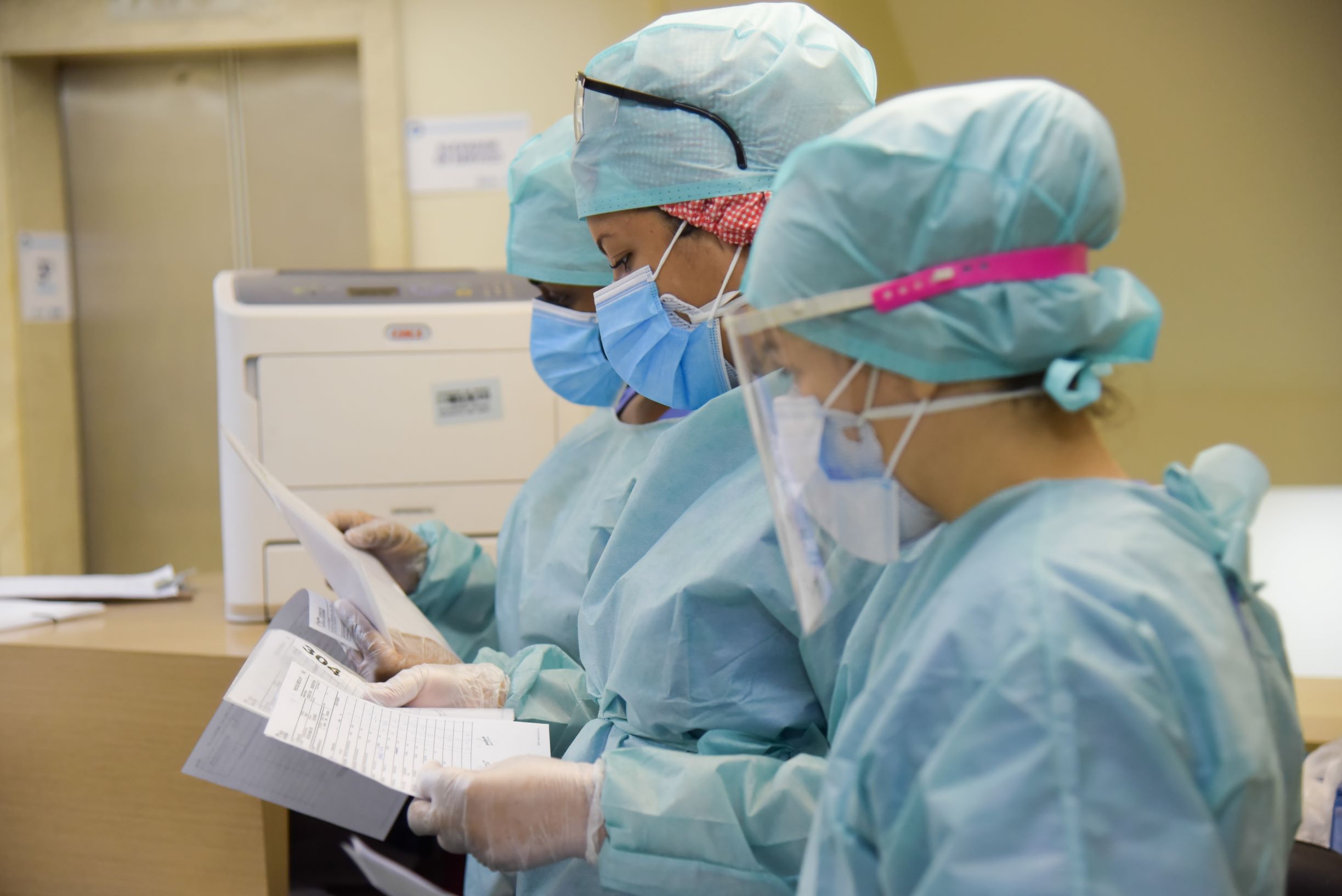 Zidac Laboratories, a leading hygiene products manufacturer, has donated half a million pounds to the NHS to aid in the fight against the pandemic.
---
Half a million pounds worth of germ and bacteria fighting hand sanitiser has been donated to frontline fighting Covid-19. Zidac Laboratories has donated the crucial products to the NHS, UK charities in need, and emergency services to help stem the tide of the pandemic. 
This landmark mass donation is part of a pledge made by the Portsmouth-based firm to donate a total of £1 million for the NHS and other organisations in need. The move is designed to help keep employees and the wider public safe for what could be a tough winter ahead, with further spikes of coronavirus on the horizon.
The first beneficiary of the scheme was Queen Alexandra Hospital in Portsmouth which received 10,000 ISO accredited, hospital-grade 500ml hand sanitiser products earlier this year.
Other beneficiaries include Imperial College Healthcare Trust, St Bart's Hospital and the Royal London Hospital, Sheffield Children's Hospital, Royal Oldham Hospital, Wexham Park Hospital, Medical Supply Drive and NHS Heroes Hub.
Tchad Western, Corporate Fundraising Manager at The Children's Hospital Charity said: "We're so thankful to everyone at Zidac for their generous donation to Sheffield Children's Hospital. It's inspiring to see that even in these challenging times, businesses are stepping forward to make a difference to the hundreds of thousands of children who rely on the hospital's excellent care every year."
Since Covid-19 struck, demand has outstripped supply for anti-bacterial products across the healthcare and business sectors as well as amongst consumers. In response to this, Zidac has significantly increased its production capacity to meet this demand in both the UK and overseas.
The hygiene manufacturer has recently announced the launch of two new products a hospital-grade hand sanitiser and a multi-surface disinfectant to help companies and health providers continue the fight against Covid-19. These new launches follow a period of exponential growth for Zidac, which has seen demand for its products increase dramatically during the Covid-19 crisis, with the company investing £5 million into its Portsmouth factory to increase capacity in response.
Ivan Smrcek, Finance and Strategy Director at Zidac Laboratories, comments: "Fortunately, we had already expanded our capacity at the end of last year. This put us in a strong position to react to the increased demand when the whole sector had little to no warning of what lay ahead in the early part of 2020.
"When demand rocketed in light of Covid-19, we were building capacity from an already strong base and we are now producing over three million units of hand sanitiser a week. Unanimously, everyone at Zidac wants to give something back to the community during these challenging times and this how our £1 million product scheme was born. It is an honour to play our small part in helping to keep our key workers safe and it is especially poignant for us that it started locally with our donation to Queen Alexandra Hospital. "
Zidac Laboratories was first established in 2017 as a manufacturer of personal care products.  The business has enjoyed an impressive year on year growth since launch, largely due to major contracts won to supply own-label goods to leading retailers and pharmaceutical groups including Superdrug, Lidl and Tesco. 
In addition, Zidac also supplies NHS hospitals, HSC in Northern Ireland and pharmaceutical distributors such as McKesson and Phoenix Group with antibacterial and sanitising products.
Ivan concludes: "We are currently tracking hygiene trends and what has become apparent is the need for effective yet gentle anti-bacterial hygiene products as our average daily usage rates increase. Our product has given us an edge over other competitors in the trade thanks to its non-drying, skin-friendly formulation and we have received a strong interest from the retail sector to address this need with consumers too."
Zidac Laboratories has also introduced a new, upgraded hospital-grade formula, as well as a surface disinfectant with further listings due to be confirmed in the coming months. For more information go to www.zidac.co.uk.