Vision Gelpack's clinical waste range gains UN accreditation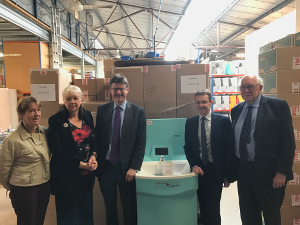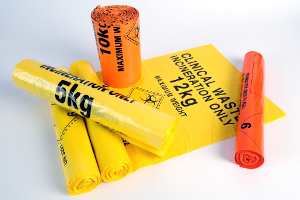 Vision Gelpack, the UK manufacturer of polyethylene films, liners and sacks, formed following the acquisition of the assets of Gelpack Excelsior by Visionscape Group, has been awarded UN accreditation for its range of healthcare and clinical waste collection products.
With sacks in 5, 10, 12 and 30 kg design weights, the range includes yellow sacks for hazardous waste incineration and orange sacks for alternative treatment of infectious waste at a licensed/permitted facility. The 5 kg and 10 kg sacks are star-welded for improved seal strength, while the 30 kg sacks are ADR/RID approved for the bulk transport of dangerous goods by road and rail.
The company also manufactures yellow bags with black stripes, commonly referred to as 'Tiger' sacks, for the collection and disposal of non-infectious/offensive waste by deep landfill, incineration or EFW.
Vision Gelpack forms part of Visionscape's European operations, which also includes Vision Petlon Polymers, the leading compounder and polymer recovery company based in Lydney, Gloucestershire; Sellers Containers, the UK's leading manufacturer of skips and containers, based in Oldham, Lancashire and Vision Environmental S.A., the Group's polymer recycling division, in Belgium.
Visionscape is a global environmental utility group providing turnkey solutions in areas of sanitation, energy, and waste water treatment. The company aims to reinvent waste management processes, specific to emerging markets, using cutting-edge technology and tools to address the waste management needs of megacities. Visionscape also offers services for commercial, residential, industrial, and healthcare clients.
For further information call 01432 267391, email sales@vision-gelpack.co.uk or visit www.vision-gelpack.co.uk.