VWV scoops top legal team of the year award for primary care
Legal firm Veale Wasbrough Vizards (VWV) has enhanced its already growing reputation for excellence in healthcare legal advice to the primary care sector.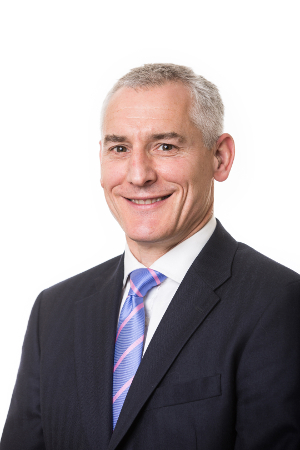 Ben Willis, VWV partner who heads the healthcare legal team, tells Hospital Times editor John Whelan: "We are delighted to announce that our specialist team of Healthcare lawyers won the General Practice 'Legal Team of the Year 2017′ Award. "
Ben Willis is a commercial property lawyer with over 20 years' experience of working with both mainstream commercial clients and those operating in specialist sectors. He has particular expertise in the ownership, development, and funding of healthcare property. GP surgery development is an acknowledged specialism for VWV and Ben Willis has been involved in More than 95 such developments.
The award to VWV commends outstanding legal work and advice provided to the primary care sector across the UK, and recognises the team's talent, dedication, and innovation in assisting and supporting all aspects of primary care. VWV has more than 25 years' experience in providing specialist advice to GPs having acted for more than 1,750 GP practices and other primary care providers throughout the country.
Not the only award nomination
But this isn't the only award success chalked up recently by VWV. Following months of research and over 70,000 interviews, Legal 500 nominated VWV for 'UK Firm of the Year – Public Sector' including the regional award for West Midlands, and the specialism award for the firm's educational institution work.
Its specialist team of 45 lawyers is based across London, Bristol, and Birmingham and has been providing legal advice to the public sector for over 25 years. The Legal 500 UK 2018 Awards recognise and reward the best in-house and private practice teams and individuals over the past 12 months. The winners will be announced in London in February.
Ben Willis, says "Primary care is our focus at VWV. I am delighted that the we have received this strong endorsement. We had a very busy year in supporting primary care , welcoming Lockharts, as well as many new GP clients and continuing our strategy of growth. Our success at the awards is a great recognition of the team's hard work and dedication. It was a fantastic end to 2017 – here's to 2018."
VWV offers many specialist services for primary care providers notably with private purchases and mergers, federations and alliances, shareholder agreements, and premises. Ben Willis says: "We have acted in more than 100 GP surgery developments and provide advice and support in respect of any property transactions."
VWV, says Ben Willis, is keenly aware of current pressures on primary care as a whole and is bang up to date in its understanding of advances in digital health technology including webGP and Babylon GP symptom and checker for online GP advice in a matter of minutes.
So VWV is up with the changing developments in healthcare but as Ben Willis says: "The biggest challenge now is around sustainability with GP practices needing to offer more services for less money due to pressures on the NHS. As things become harder it is more difficult to recruit younger doctors into general practice and we are also losing experienced GPs."
However, Ben Willis considers that this is also going to become part of the NHS's new challenge for care project. For example, South Somerset Symphony Programme is developing a new system for delivering health and social care in south Somerset. It supports staff from different organisations to work together, providing people with quicker and easier access to services and support. This will be delivered through a new organisation that is jointly managed by health and social care professionals.

While this is welcome VWV recognises that there will be many bumps on the road ahead but with its hugely professional team VWV will be supporting primary care every step of the way on legal services and responding to change in healthcare to ensure that patients as put first and GP practices adequately supported.