BAME patients less likely to attend A&E in first lockdown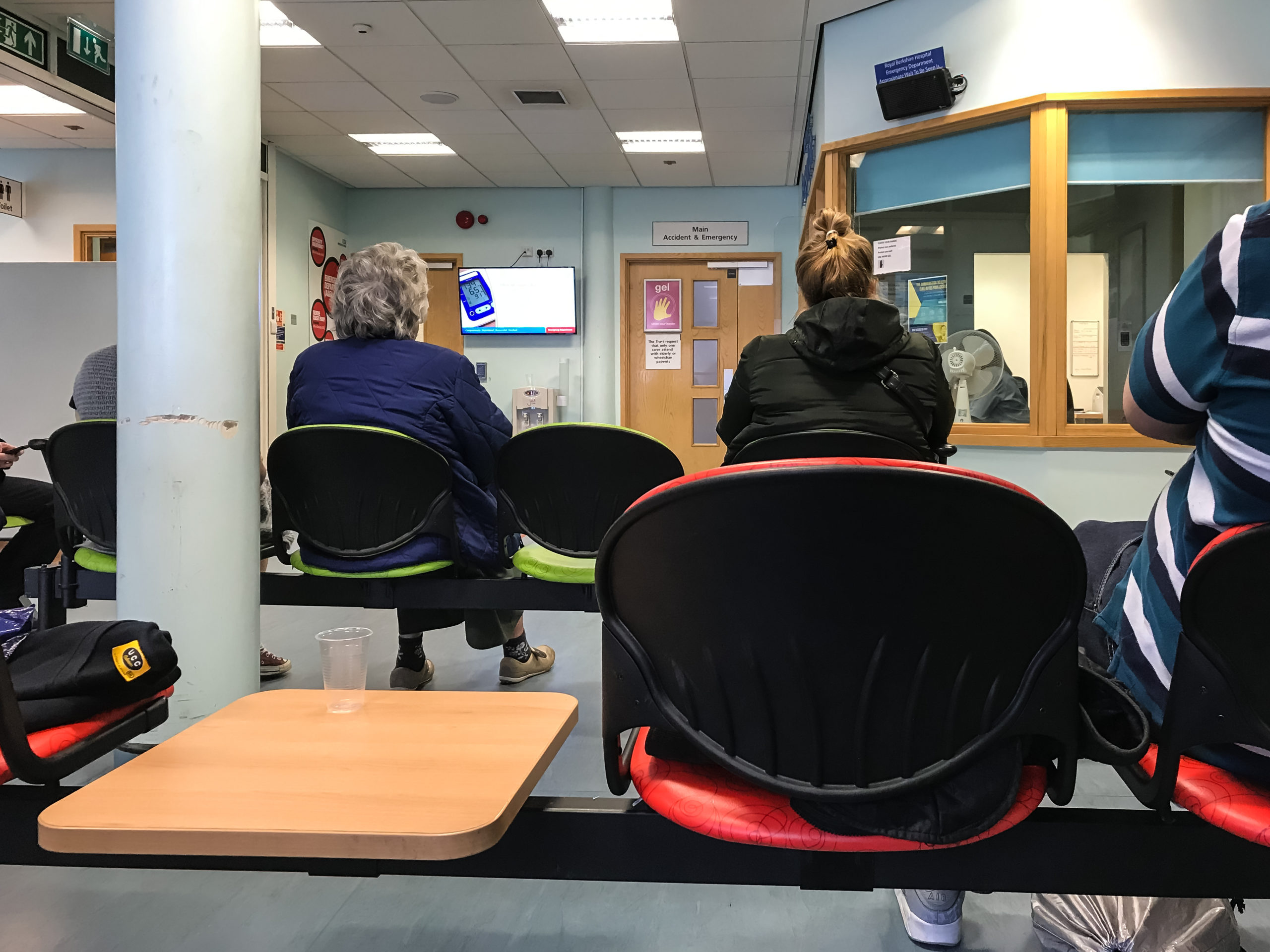 A study of attendances at A&E departments across England revealed a drop by half following the introduction of the first UK lockdown in March 2020, with Black and Asian people being the most likely not to attend.
---
Analysis of 41 English major A&E departments by the Strategy Unit, the Nuffield Trust and the Health Foundation, found that attendances were affected by factors including age, ethnicity and health condition.
Between 11 March to 7 April 2020 – covering the main lockdown period –there was an average 51 per cent drop in attendance in all the A&Es surveyed, but some groups had significantly larger initial reductions.
The biggest drop-offs were among patients of Chinese (74.5 per cent); Bangladeshi (75.3 per cent), Indian (64.9per cent), Pakistani (71.8 per cent), and Black African ethnicities (63.5 per cent).
Steven Wyatt, Head of Strategic Analytics at the Strategy Unit, who led the study, said: "The fact that people from the Black and Asian communities were less likely to attend hospital is worrying.  People are weighing up the risk of catching Covid-19 if they attend A&E against the risk of leaving health problems untreated if they do not.  We need to make sure that people have the information and support they need to make the right call."
The number of children in attendance (those under 19 years) also dropped significantly, with a 69.1per cent reduction from pre-lockdown attendances. Mr Wyatt said: "Lower attendance by children might be because the lockdown limited opportunities for outdoor play, sport, and the transmissions of childhood infections; or because in general parents make the decision to bring them in, and the pandemic may have affected that decision-making process."
The study also found that the drops in attendance by older people, although still substantial, were smaller than the average 51 per cent figure. Attendances in people aged 65-74 years fell by 42.6 per cent and in those over 75 by 40.1 per cent.
Co-author Elizabeth Fisher, Senior Fellow at the Nuffield Trust, said: "People seeking urgent care at A&Es were less likely to use walk-in services during the first wave. That may be down to them resorting to self-care, delaying visits to A&E for fear of contracting the virus, accessing other forms of care, or choosing to call an ambulance over using public transport. What is clear is that the ambulance service has remained under immense pressure during this pandemic, with no signs of let up any time soon."
The study found that attendance rates began to increase again two-three weeks after the lockdown was announced and continued to increase steadily up to the end of June 2020, when the study data ended.
By late summer, attendance rates at A&Es increased back up to 90 per cent of the usual rate, but subsequently reduced again in the second and third lockdowns back down to about 75 per cent, according to national A&E Attendances and Emergency Admissions data.