Beware the law of unintended consequences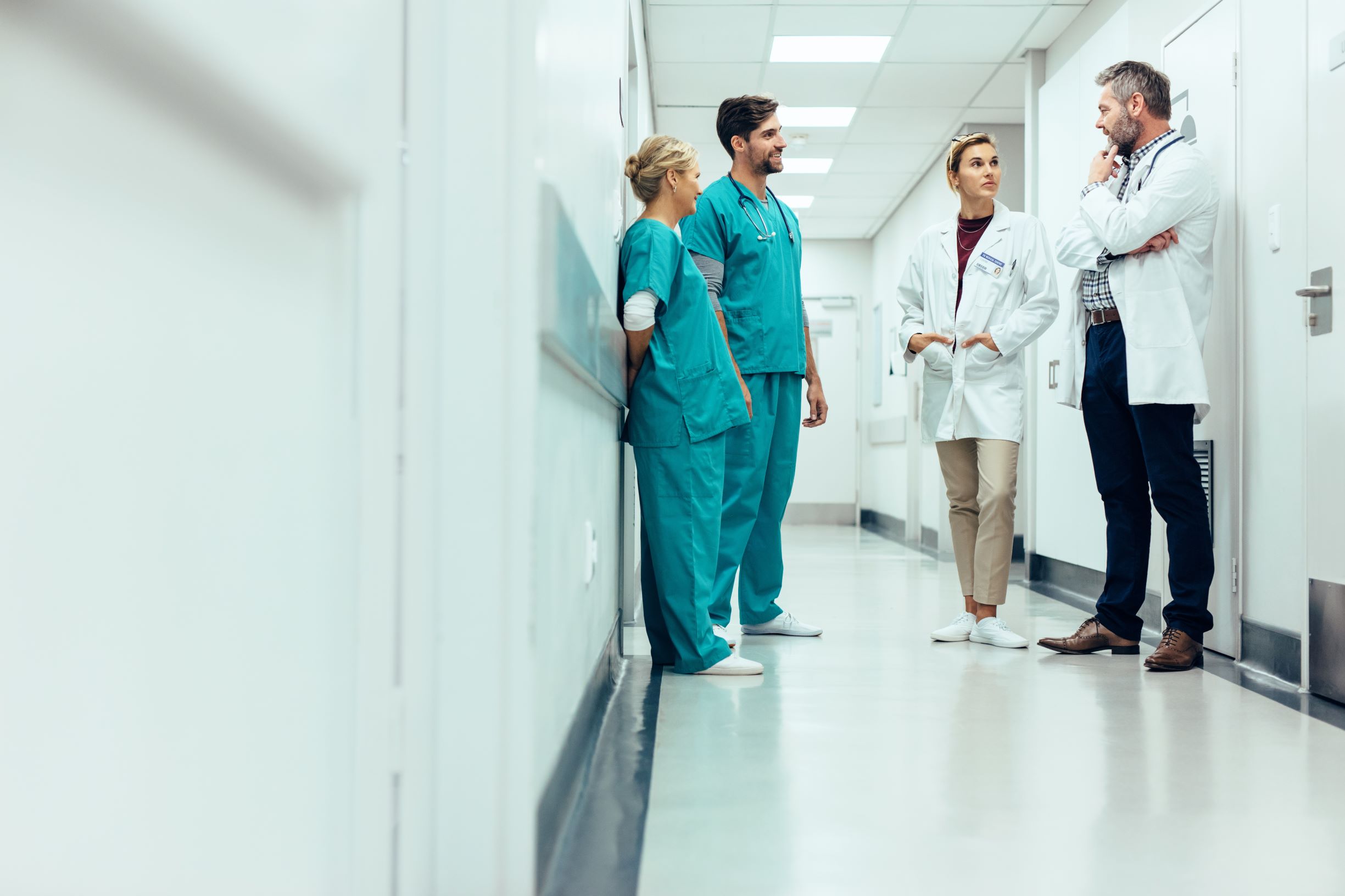 Ben Howlett, Managing Director of Public Policy Projects, gives his take on the Government's new White Paper for health and care reform.
---
Last week's announcement of a White Paper to formally integrate health and social care is ten years overdue. Given the widespread support the proposals have received from all corners of the healthcare sector, it is clear that no one has any appetite to repeat the same arguments that sucked the life out of a room with the infamous Health and Social Care Act of 2012.
However, before we get too excited, we should remind ourselves of some of the exhaustive debates surrounding the provision of health and social care in this country.
In a country where the NHS is the closest thing to a national religion, this Government needs to be cautious about any "reforms". Lord Lansley's reforms were well intentioned; give more power to frontline clinicians to make the decisions themselves. How could this go wrong?
What ended up as the dog's breakfast that we now call the Health and Social Care Act 2012 is not where Lansley's vision started. Most of us know that the Government is genuinely passionate about the formal integration of health and care – who isn't? But, and this is a big but, if this means that Ministers are now going to be responsible for 4000 people on waiting lists…and if this means that the relatively poor cancer outcomes of the pre-pandemic era are now the responsibility of Ministers rather than the NHS…I hope you can see where this is going. There may not only be charges of politicisation of our sacred NHS but patients might start directly blaming Ministers rather than "the system".
The White Paper is clear that these decisions should be led by local communities with local government formally integrated into the decision-making process. This is good news: local accountability for locally provided services. However, what happens to national, more specialist services?
We have not yet heard what will happen to NHS England when Sir Simon Stevens stands down. Is this the point where almost universal warmth towards these reforms begins to break down? For those of you with the crystal ball, give it a rub to see what happens to the operations run out of Skipton House, the Canterbury Cathedral of the NHS. Will some of those policy making powers find their way to Victoria Street, the new home of the Department of Health and Social Care? 
Lansley's reforms were designed to give the NHS more independence and if the reforms go the way some of us predict, then Sir Simon Stevens may be elevated to a status not seen since Thomas Becket.
---
The right time?
While the opposition is asking whether this is the right time to "reform the NHS", they flagrantly fail to recognise that these are reforms are intended to bring health and care together.
For those of us who can remember a time before the pandemic, statutory health and care integration has been discussed at length. Remember when Jeremy Hunt as Secretary of State decided to change the name from an Accountable Care System to an Integrated Care System? The Kings Fund, Nuffield Health, Public Policy Projects, The Health Foundation etc. etc. have called on a formal system of integration for many years. Integrated Care Systems (ICSs) have been around for several years with varying degrees of success. There are those of us who have been calling on the Government to create a standardised system in law for a while. However, Parliamentary arithmetic to offer up new legislation has not existed until now.
A significant proportion of the system already exists so the Government should consider this a "tidying up exercise" to bring consistency and equity to the provision of joined up health and care, as opposed to a proposal for something new and untested. In short, this is a very good opportunity to incorporate some of the lessons from the pandemic while we all await the formal public inquiry.
---
What is missing?
Digitisation. This is extremely surprising given the Secretary of State's "Duracell Bunny" status as a cheerleader for digital technology in healthcare. Matt Hancock was on the airwaves as soon as the White Paper landed, expressing his desire to reduce bureaucracy. I counted at least seven times on BBC Breakfast he made the point, yet he barely mentioned innovation.
For those of us who know just how passionate Mr Hancock is about the subject, this seems like a missed opportunity. Public Policy Projects will be publishing our first State of the Nation report of 2021 on digitisation and medical technologies tomorrow where we will hear from the Minister for Innovation, who is helpfully responsible for digitisation.
At one of our events last year, Matt Hancock said that his proudest achievement as Secretary of State was the digitisation of health and care. The pandemic has seen rapid transformation of digital healthcare provision. When it was once a long wait in a GP waiting room, you can now download an app such as Babylon or Livi (other providers are available) and see a clinician within minutes.
Does anyone want to see us go back to the dark ages where we have to book time off work to visit a doctor. The forthcoming reforms must embrace digitisation to truly make this a 21st century system of universal healthcare provision. I have little doubt that the Secretary of State would receive extremely positive support from patients and clinicians alike if he were to make this his statutory legacy.
---

Building a country fit for heroes
The pandemic has been a disaster for the health of our population. With over 115,000 dead, tens of thousands left with the long-term challenges of Covid recovery, mutant virus strains and some of the longest waiting lists in a generation, this is going to be an extremely difficult time for any Government as they try to reset the agenda. The Secretary of State has shown tremendous leadership during this pandemic and I have no doubt that he will be able to set a vision for the long term, with integration being his legacy.
The country needs some optimism and, if we can be sure of one thing, Matt Hancock is definitely optimistic. The Secretary of State must focus on what is important and focus in on boosting the health of the nation. He should not let ulterior motives impact upon his vision. As numerous former Secretaries of State have said to me over the years, beware the law of unintended consequences.