Civility must survive for NHS to thrive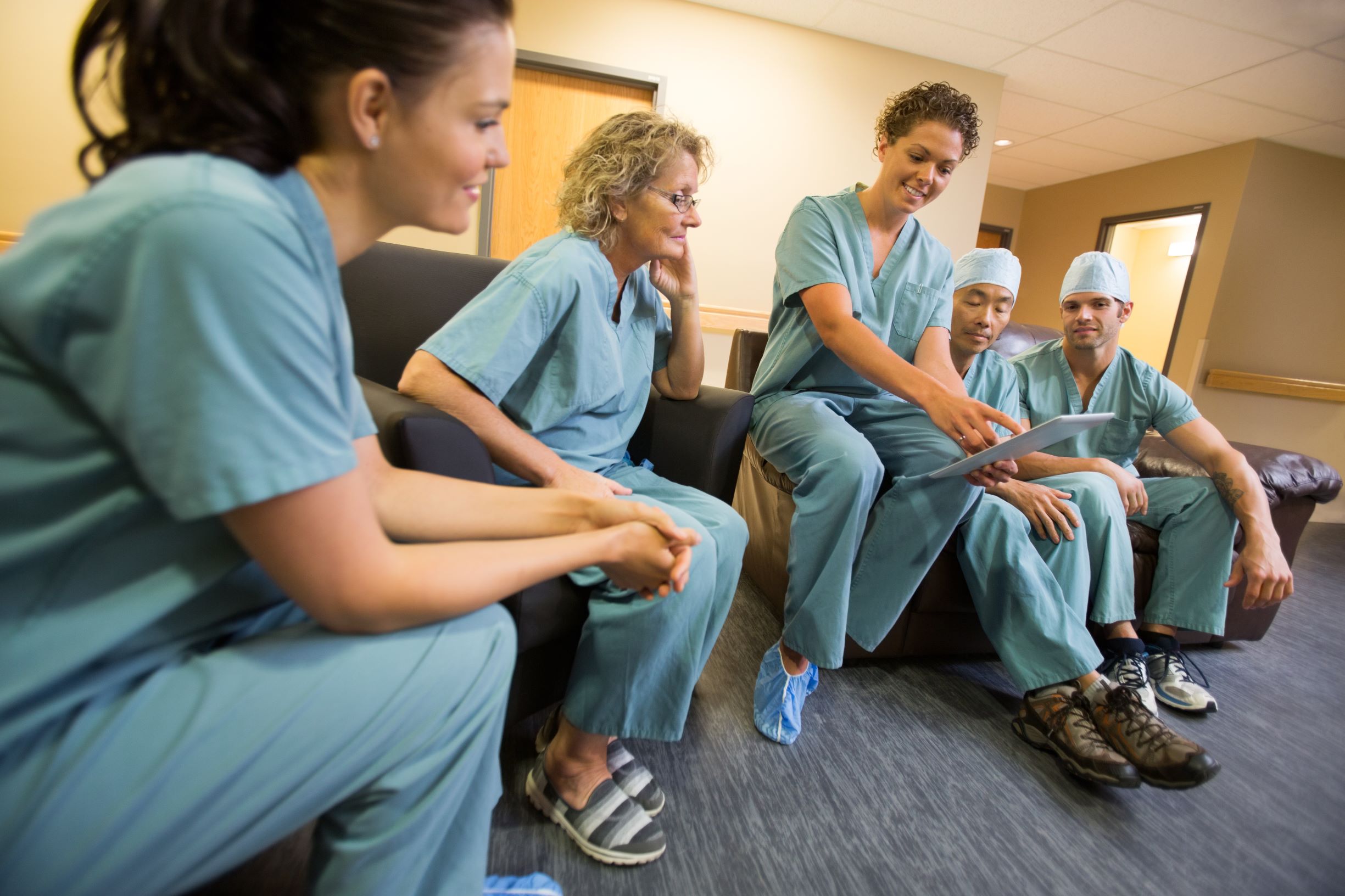 David Liddle, CEO of conflict resolution company the TCM Group, writes for Hospital Times. Here David discusses why the NHS will struggle to address workforce pressures without rooting out toxic working cultures that persist in many parts of the sector.
---
You only have to look at the headlines to see that the health sector is facing unprecedented levels of workplace conflict.
In the last few months alone, there have been reports of fractured relationships between consultants at Great Ormond Street Hospital, a damaging feud between cardiac surgeons at St George's and an alleged 'witch hunt' for a whistle-blower at West Suffolk hospital.
The results of the investigation into disgraced surgeon Ian Paterson were recently released and what has been highlighted is a toxic culture. Colleagues were afraid to raise concerns for fear of repercussions – and faced bullying and aggressive behaviour if they did speak out.
These conflicts are not just making life stressful and unpleasant for the people directly involved and for those around them. In a hospital setting, they are literally putting people's lives at stake. Research from the organisation Civility Saves Lives suggests that when staff are on the receiving end of rude, aggressive, belittling or undermining behaviour, there is an average 61 per cent reduction in cognitive ability.
People on the receiving end of rudeness are often so unsettled or disturbed, that they lose focus on the task at hand, shifting their attention to dealing with the behaviour, rather than caring for the patient.
One study reported in the BMJ looked at the effect on anaesthetist performance. In a simulated operative crisis, when dealing with a polite surgeon, 91.2 per cent of anaesthetists performed at the expected level. That figure went down to 63.6 per cent, when faced with a rude surgeon.
The impact of incivility is, of course, felt across the whole of healthcare, not just in the operating theatre. As Civility Saves Lives bluntly puts it, incivility is a "crime against good healthcare".
---
Understanding the root cause
Why is the NHS experiencing such a rising tide of incivility? The causes are deep-seated and complex. Firstly, the health sector is under extreme stress, under-funded, under-resourced and struggling to cope with the swathes of people passing through its doors every day. This has an inevitable impact on the people who work there, who are working incredibly long hours, dealing on a daily basis with disgruntled patients and relatives. Staff become worn down by the fact there are so many obstacles standing in the way of the optimum service they want to deliver. The potential for conflict, among people who are exhausted, anxious and under pressure, is high.
Secondly, in many health sector settings, hospitals included, staff are working hierarchical environments. They have little influence over the way decisions that directly affect how they do their jobs are made. In many cases, the 'consultant is king' culture persists, with some believing that being belittled and embarrassed by their seniors is part of the rite of passage for junior doctors. In environments where people feel excluded, under-valued and lacking in voice or influence, engagement will decline, and bad feeling will fester.
These cultures, and the toxicity they breed, cannot be allowed to persist. It's not good for staff – but it's also not good for a health service that is already struggling to recruit and retain its workforce. This is particularly true in the face of the uncertainty presented by the UK's departure from the EU.
The Interim NHS People Plan, published last year, includes an ambition to make the NHS "the best place to work". The strategy includes plans for a major staff engagement initiative, development of a new leadership framework and a focus on respect and inclusion. Measures to tackle bullying and harassment are also being put in place.
It's a laudable aim. But with 1.3 million staff, across thousands of sites, achieving it is a major challenge. So what will it take to turn the desire for a healthy, inclusive and compassionate NHS culture into reality?
My own experience of working with numerous NHS trusts and organisations suggests there are two key areas requiring urgent attention.
---
Creating fair and just cultures
A fair and just culture puts people at its heart. It is about aligning the core values of the organisation with the leadership behaviours, the management competencies, the HR processes and the entire employee lifecycle.
In a fair and just culture, litigation inspired, punitive and sanction-based rules and processes are replaced with humane approaches. Adult to adult dialogue is actively encouraged, together with co-operative and compassionate problem solving.
These more open and transparent environments are developed by managers and leaders, who role model the behaviours they want to encourage. In turn, this allows people to speak up freely and encourages them to take responsibility for their actions and their mistakes. The result is a workplace where people can learn and draw insights from issues at work, rather than seeking blame and retribution.
Values become the golden thread running through the organisation. This will influence everything from the way doctors and senior leaders communicate with their teams, to the way Trusts deal with patients, relatives and out-sourced service suppliers.
---
Redefining resolution
Underpinning the development of a fair and just culture is a complete redefinition of the way we resolve issues in the workplace. This may involve taking radical steps such as the removal of the traditional disciplinary and grievance procedures.
When disputes arise, people typically end up banging on HR's door, demanding that formal policies are invoked. Unfortunately, these processes often only serve to make the situation worse, plunging already stressed employees into divisive, confrontational processes where no-one wins, and working relationships are damaged beyond repair.
The Paterson inquiry showed just how damaging these processes can sometimes be, with the surgeon reportedly able to 'hide' behind HR policies that prioritised employee confidentiality over patient safety.
The NHS needs to move away from these broken frameworks and adopt a 'resolution first' approach. The TCM model resolution policy, for example, offers a tried and tested framework that draws on best practice in dispute resolution, positive psychology, emotional intelligence, nudge theory, principled negotiation and systems thinking. It provides a more sophisticated approach to the management of conflict, and creates the conditions for the parties to engage in early resolution where this is appropriate. There is no one-size-fits-all solution to conflict. The key to success is for each resolution process to be tailored to the situation following an initial assessment (triage) of the case by an independent Resolution Unit, using agreed objective criteria.
Yes, of course, there are situations where there has been serious bad behaviour or malpractice, and where formal investigations need to be conducted. But these apply to far fewer situations than you might suppose. In most cases, there are more constructive, collaborative and compassionate ways of resolving conflict that we can turn to – and we know they work.