First trust to earn clean sweep of outstanding CQC ratings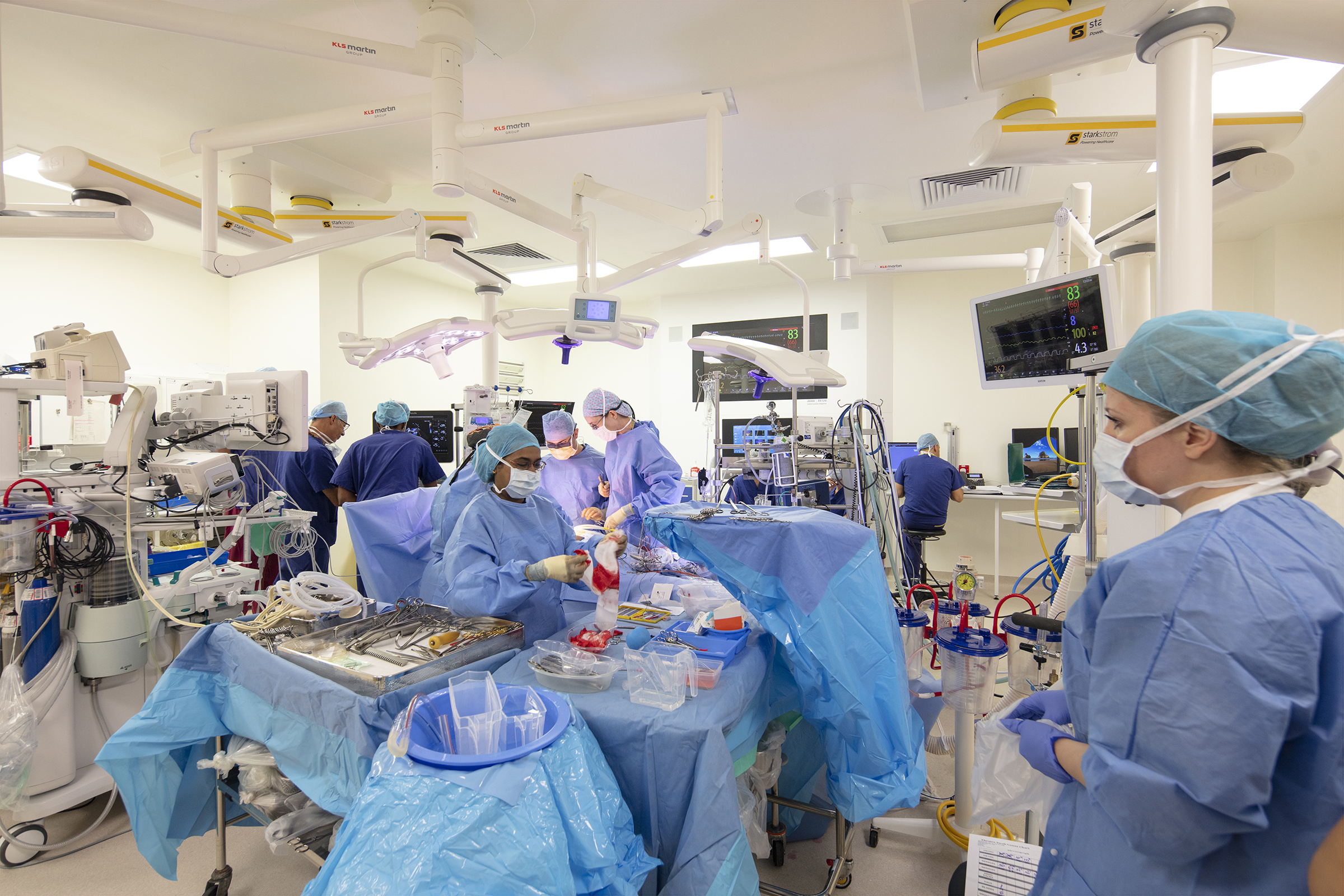 The Royal Papworth Hospitals NHS Foundation Trust has become the first trust to be rated 'outstanding' across all categories by the Care Quality Commission (CQC) in its latest inspection of the specialist acute trust.
---
Royal Papworth Hospital is one of the UK's leading heart and lung hospitals, treating more than 100,000 patients each year. Since carrying out the UK's first successful heart transplant in 1979, the hospital has established an international reputation for excellence in research and innovation.
The hospital was recently moved from an ageing site in Everand to a £165 million purpose-built facility on the Cambridge Biomedical Campus. CQC had previously conducted an inspection in 2014 in which the trust was rated as 'good'.
The latest inspection, conducted in June and July of this year, found that patients were now receiving an outstanding service overall. The CQC gave its highest accolade to the trust in all five of its categories: safe, caring, effective, responsive and well-led – the first time the watchdog has granted a clean sweep of outstanding ratings. It is also the first time an acute trust has achieved an 'outstanding' rating in the 'safe' category.
In the report, CQC inspectors commended the hospital's care, treatment of patients and leadership as well as the learning culture that exists at the hospital to deliver the best possible outcomes for patients.
Professor Ted Baker, Chief Inspector of Hospitals for the CQC, said he was "very impressed" by the quality of care and treatment offered at the Royal Papworth. "Patients received exemplary care from committed and qualified staff," he said, "premises were safe and clean, ensuring vulnerable people – including those living with cystic fibrosis – were well protected from infection. Processes were in place, based on best practice guidelines, ensuring staff acted quickly when people showed signs of deterioration."
Professor Baker went on to cite the trust's ability to conduct innovative research in collaboration with neighbouring specialist organisations as another key factor. These innovations included "pioneering surgery" that achieved world-leading outcomes for patients, particularly in cardiothoracic surgery. Clinicians at the trust, he said, continually developed established expertise in heart surgery, giving people lifesaving treatment in the process.
"It has been an extraordinary year for the Royal Papworth," said Stephen Posey, Chief Executive of the trust, "to have been rated as 'outstanding' in all five CQC domains only two months after moving into our new building is testament to our skilled and dedicated staff whose work has created a culture which delivers the best possible care for our patients."
---
The full CQC report can be downloaded from www.cqc.org.uk/provider/RGM.